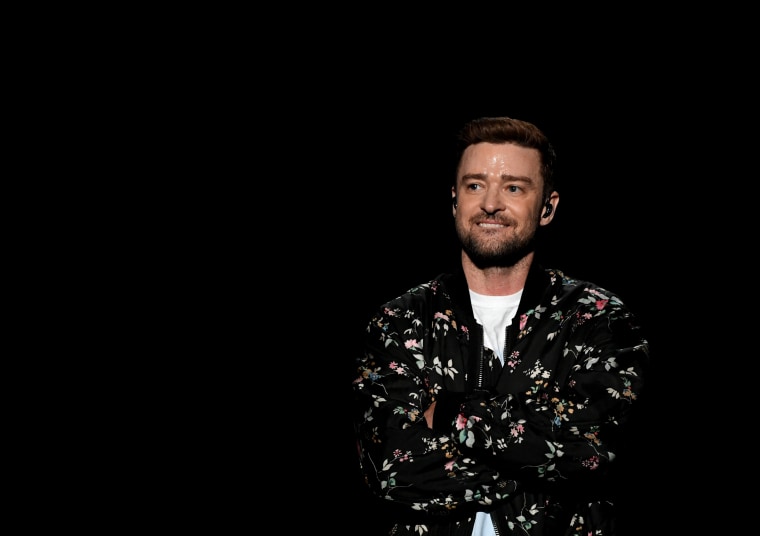 Justin Timberlake has apologized to Britney Spears and Janet Jackson in the wake of renewed allegations of misogyny against Timberlake.
The pop artist has faced prior criticism for his treatment of both artists: Timberlake dated Spears from 1999 to 2002, and hinted that Spears had cheated on him in the music video for "Cry Me A River." Timberlake went on to perform on stage with Jackson at the Super Bowl in 2004. After the notorious "wardrobe malfunction" incident, Timberlake escaped unscathed from public criticism despite causing the controversy by pulling off Jackson's clothing to expose her breast. Subsequently, Timberlake was accused of allowing Jackson to shoulder the blame.
In his Instagram statement, Timberlake wrote: "I am deeply sorry for the times in my life where my actions contributed to the problem, where I spoke out of turn, or did not speak up for what was right. I understand that I fell short in these moments and in many others and benefited from a system that condones misogyny and racism.
"I specifically want to apologize to Britney Spears and Janet Jackson both individually, because I care for and respect these women and I know I failed."
Read the statement in full below:

The events of the past week have refocused the public's attention on Timberlake's treatment of Spears and Jackson. Timberlake's past relationship with Spears was revisited last week in the documentary Framing Britney Spears. The film, which focused on the conservatorship over Spears and her career held by her father Jamie, mentioned their relationship.
In addition, last week's Super Bowl led many on social media to recall Jackson's performance with Timberlake, the ensuing public firestorm that damaged Jackson's career, and Timberlake's lack of solidarity with the singer.