The company behind BTS has invested millions into an A.I. agency that can clone voices of musicians
Big Hit Entertainment has financed the South Korea-based Supertone to the tune of $3.6 million.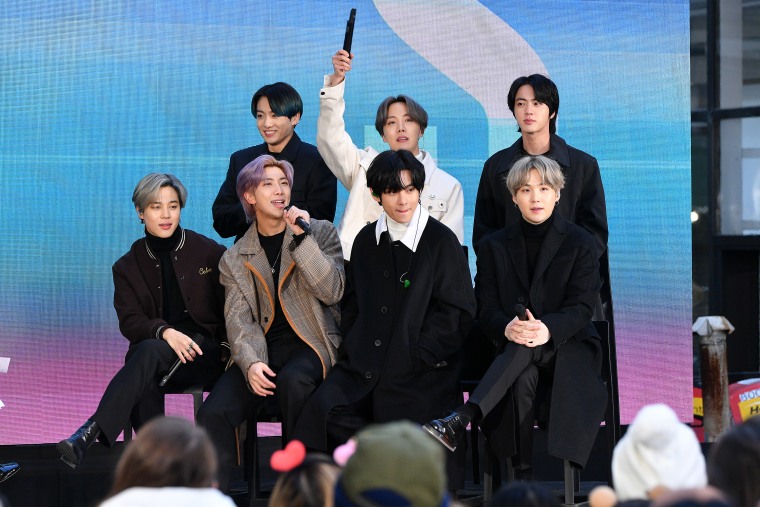 Big Hit Entertainment, the entertainment company responsible for South Korean pop sensations BTS, has invested $4 million KRW (close to $3.6 million USD) into the A.I. firm Supertone, according to a report in Music Business Worldwide. Supertone claims that it is capable of creating "a hyper-realistic and expressive voice that [is not] distinguishable from real humans."
Supertone's technology was demonstrated publically last month on the Korean TV program Competition of the Century: AI vs Human. The company debuted an A.I.-created rendition of the voice of Kim Kwang-seok, a popular South Korean folk artist who died in 1996. The voice was created by training the A.I. on 100 songs by 20 different singers, as well as 10 songs by Kwang-seok, according to Supertone Chief Operating Officer Choi Hee-doo. This regimen taught the A.I. enough to generate Kwang-seok's voice.
Watch a video of the performance below:
How could BTS be affected by the investment? Choi Hee-doo suggested that the technology could allow the group's output to increase exponentially. "BTS is really busy these days, and it'd be unfortunate if they can't participate in content due to lack of time," Choi Hee-doo said, adding: "So, if BTS uses our technology when making games or audiobooks or dubbing an animation, for instance, they wouldn't necessarily have to record in person."
As far as ethical considerations, Supertone says on its website that the company is "deeply concerned about the problems that can arise when this technology is used for wrong purposes." Any synthetic voice created by the company is not monetized "without the permission of the right holder," and "Non-commercial research is limited to those who have publicity or have passed away," the company claims.
Big Hit CEO Park Ji Won said in a statement to MBW: "Through close cooperation between the two companies, we will work hard to create digital content that can comfort and warm the hearts of fans."