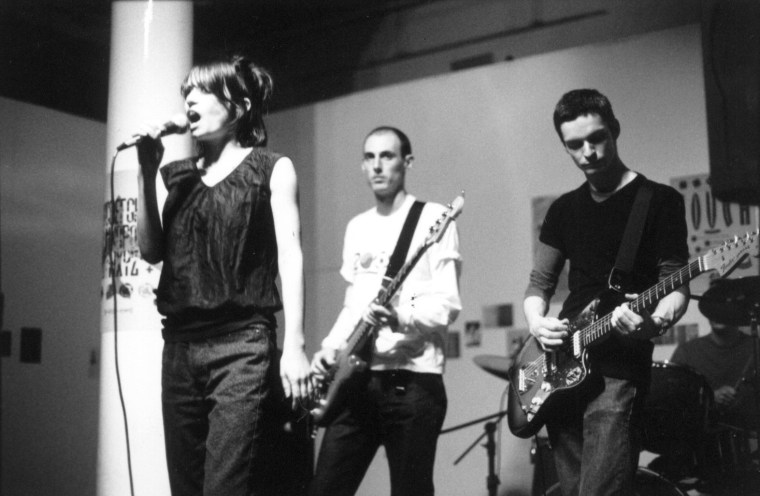 It's amusing to think of the endless major label board room meetings in which teams of people got together to come up with a marketing campaign that would result in a song blowing up on TikTok. Justin Bieber isn't the only one guilty of this, but "Yummy" was perhaps the most gratuitous example of the trend. Then, contrast that with Life Without Buildings, whose music has enjoyed a second life online in recent months after Gen Z indie kids picked up on the Scottish band's song "The Leanover" and began using it on the platform. It's safe to say a cult DIY group who split in 2002 didn't brainstorm a thing.
"The Leanover" is typical of Life Without Buildings' unique style, dominated by vocalist Sue Tompkins and her free-associative language. The renewed interest in Life Without Buildings has led to news today that Rough Trade Records will reissue the band's first and only album on vinyl next month.
Any Other City, which recently turned 20, will be released on April 23. The album was originally released on Tugboat Records (a Rough Trade affiliated label) in February 2001 and has been out of print since 2014.
Check out the vinyl re-issue tracklist below.
"PS Exclusive"
"Let's Get Out"
"Juno"
"The Leanover"
"Young Offenders"
"Philip"
"Envoys"
"14 Days"
"New Town"
"Sorrow"