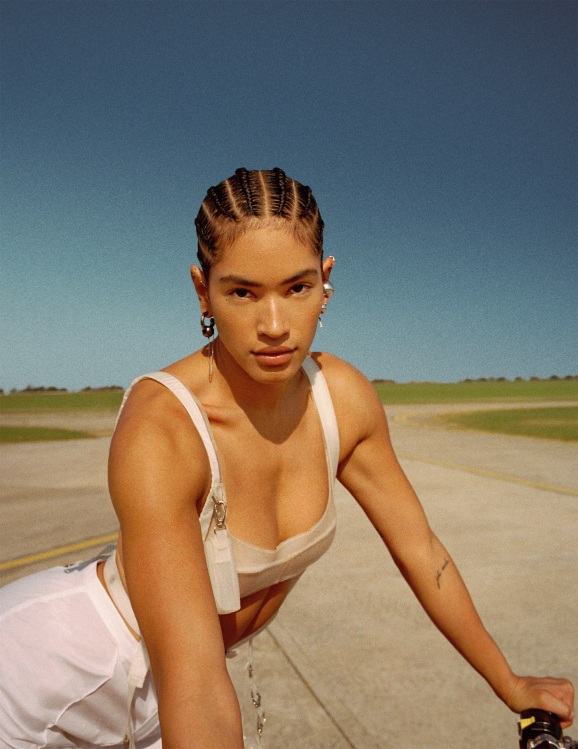 For the past few years Mette has been the person who stood out in the background. Whether she was playing a small role in iconic scam movie Hustlers or dancing with Pharrell for four years, Mette made her moment in the spotlight matter (You'll most likely remember her being the woman whose head Rihanna shaved in N.E.R.D.'s "Lemon" video). Now she's ready to step into the foreground as she launches her debut single.
"Petrified" is a bouyant house-pop banger, lit-up by Mette's floating vocals and heavy kick drums. "I'm petrified and I can't lie," Mette sings over a choppy rave piano beat, "I'm nothing without you." The self-directed video opens with a clip of Mette grasping a dirt bike rider as she zips toward a getaway, a metaphor for clinging onto her destiny and letting fate lead the way.
Speaking about "Petrified" and her solo career, Mette said: "I remember I heard a lot of "no"s when I was younger and I internalised a lot of that. I now realise I've been hiding this dream for so long that it's like, okay, we need to move forward in authenticity. Music is my first love - period."
Check out the "Petrified" video below.