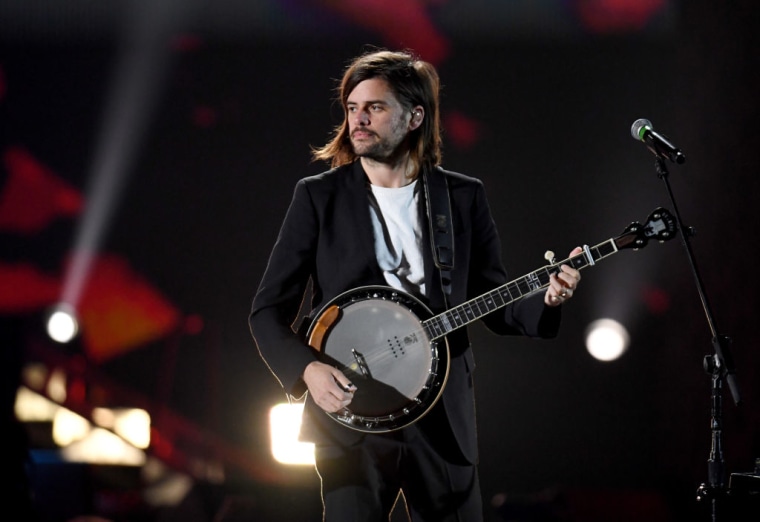 Winton Marshall of Mumford & Sons has issued an apology and will take time away from the band after publicly praising right-wing author and writer Andy Ngo last week. Marshall, who plays banjo in the British folk band, announced the news in a statement released last night.
In a since-deleted tweet posted over the weekend, Marshall praised Ngo after reading his most recent book, Unmasked, which looks at "Antifa's radical plan to destroy democracy." "Finally had the time to read your important book. You're a brave man," Marshall tweeted at the writer.
A social media backlash from other Twitter users followed and Marshall deleted the tweet. He followed that up on Tuesday night with a statement explaining that he had offended not only fans of the band, but his bandmates too, and would spend his time away from the band "examining my blindspots."
March 10, 2021
"Over the past few days I have come to better understand the pain caused by the book I endorsed. I have offended not only a lot of people I don't know, but also those closest to me, including my bandmates and for that I am truly sorry," Marshall wrote. "As a result of my actions I am taking time away from the band to examine my blindspots. For now, please know that I realise how my endorsements have the potential to be viewed as approvals of hateful, divisive behaviour. I apologise, as this was not at all my intention."
Mumford & Sons released their most recent album, Delta, in 2018. During the recording sessions for the album the band welcomed right-wing professor Jordan Peterson to their studio. The whole band subsequently defended the move, with frontman Marcus Mumford telling The Guardian that while he disagreed with much of Peterson's politics he would "fiercely defend my bandmates' rights to listen to the guy."
Representatives for Mumford & Sons did not immediately respond to The FADER's request for comment.