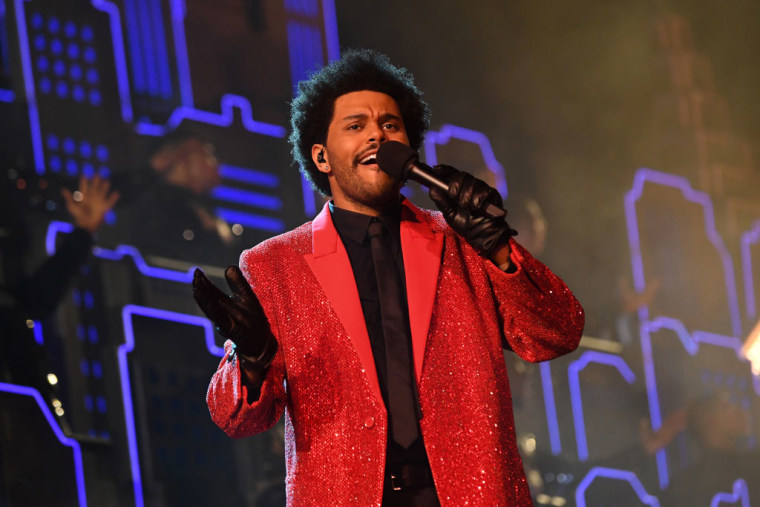 The Weeknd has vowed to boycott The Grammys in future, meaning he will refuse to appear at any ceremony or even put his music forward for consideration. After Hours, The Weeknd's hugely successful 2020 album, received zero nominations ahead of this year's Grammys, which take place on Sunday, March 14.
Speaking to the New York Times about his relationship with the Recording Academy in a piece published on Thursday, Abel Tesfay made it clear that he does not feel his lack of nominations was based purely on merit. "Because of the secret committees, I will no longer allow my label to submit my music to the Grammys," he said in a statement.
After the nominations for the 2021 Grammys were revealed last November, the Weeknd tweeted, "The Grammys remain corrupt. You owe me, my fans and the industry transparency...." He went on to suggest that his decision to perform at the Super Bowl half-time show was a factor in his snubbing.
Responding to The Weeknd's statement, chair and interim president/CEO of the Recording Academy Harvey Mason told The Times, "We're all disappointed when anyone is upset…. But I will say that we are constantly evolving. And this year, as in past years, we are going to take a hard look at how to improve our awards process, including the nomination review committees."
The FADER has contacted representatives for the Weeknd and the Recording Academy for comment.