French electro act Justice send cease-and-desist to Justin Bieber over his album cover
The band claims the artwork for Bieber's Justice LP plagiarizes their own designs.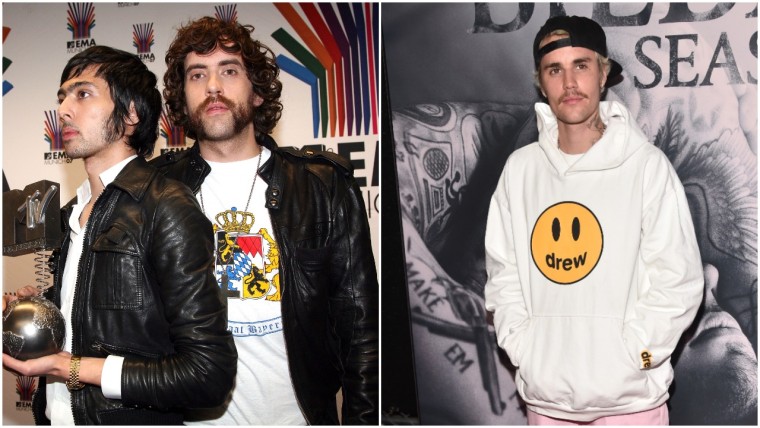 Justice, the French electronic music duo of Gaspard Augé and Xavier de Rosnay, have sent a cease-and-desist letter to Justin Bieber over the design of his forthcoming album Justice according to a Rolling Stone report.
Bieber's Justice project was announced on February 26, and its cover art immediately drew comparisons to the designs Augé and de Rosnay have employed for their band. In a letter sent on March 10, the band claim that Bieber's Justice design copies the band's trademarked crucifix symbol, dubbed the "Mark" in the cease-and-desist letter. A comparison of the two images is below: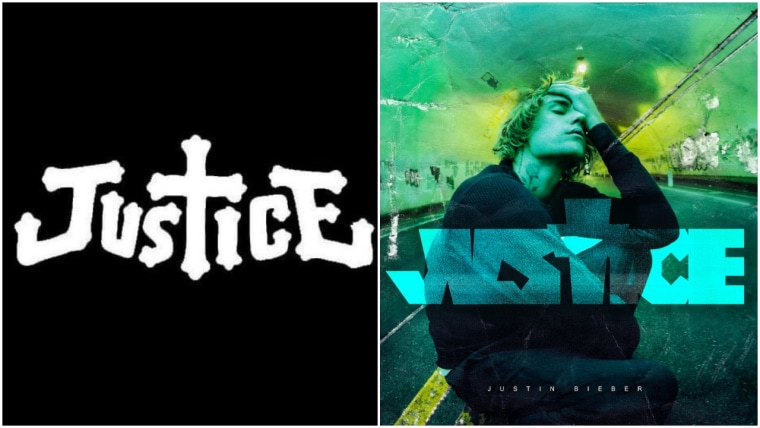 "Your use of the Mark is illegal," the letter reportedly reads. "You have not received permission from Justice to utilize the Mark. Moreover, Bieber's work is in no way affiliated with, supported by, or sponsored by Justice. Such use of the Mark is not only illegal, but likely to deceive and confuse consumers."
Justice's legal representation further claim that Bieber's team reached out to the band's management via email on April 29, 2020 asking to be put in touch with the designer behind the band's logo, which contains the Mark. "We're trying to track down the designer who did the below logo for Justice," the email allegedly reads. "Was hoping you could help point me in the right direction."
Justice's co-manager John Scholz claimed to Rolling Stone that Bieber's team stopped responding to messages soon after sending the email. "There was attempts to set up the introduction, and it never happened." He continued: "Given that we have received emails from them where a member of [Bieber's] management team specifically attached the Justice logo and asked to connect with the Justice logo designer; they mentioned it was to work on a Justin Bieber project, they did not give us any details about it, no mention of an album called 'Justice' or a logo using the word 'Justice.'"
Due to Bieber's "illegal co-opting of the Mark," the letter reads, he and his team "are now subject to immediate legal action and damages including, but not limited to, punitive and injustice relief."
The FADER has reached out to Justin Bieber's representative for more information.