Arlo Parks finds strength in confessing all
On her debut album Collapsed In Sunbeams, the London singer-songwriter turns teenage diary entries into generational anthems.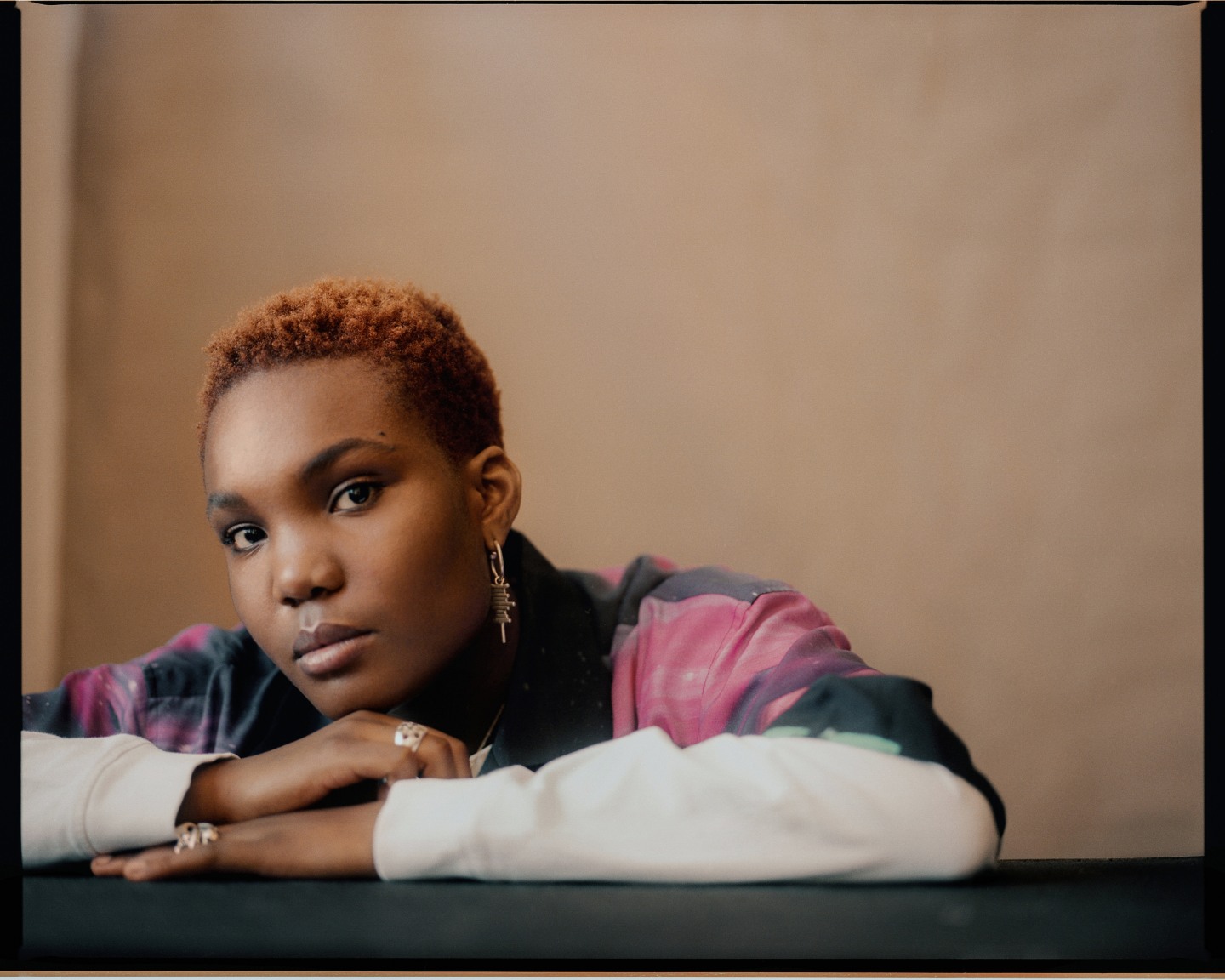 There's a great deal of optimism in the stories that Arlo Parks sings, even if she has to come back from pain or heartbreak to tell them. Her lyrics are simple but unflinching, raw but fully-formed, rarely clouded by metaphor. On her debut album, Collapsed in Sunbeams — out now on Transgressive — she sympathises with one friend's struggles with suicidal tendencies ("Black Dog") and another's depression ("Hope"), as well as recalling a doomed romance ("Green Eyes") but Parks always suggests the possibility of hope to those she loves the most. On the latter of those three songs, where she sings to someone who "won't call her friends 'cause she's ashamed of being locked into bed," Parks counters their feelings of isolation and shame with open arms, singing, "We all have scars, I know it's hard. You're not alone." Parks can take specific details from her life, descriptions of south London parks or stolen kisses after school, and offer up universal themes and ideas.
"I am interested in the way that hyper-specific material becomes relatable," 20-year-old Parks explains via Zoom, "especially when I'm talking about a distinct moment like grief or loss or revelation. Songwriting is an exercise in empathy." It's little surprise Billie Eilish and Phoebe Bridgers, songwriters who, like Parks, have also been labelled with the potentially crushing title of "voice of a generation," have praised her music in interviews. Michaela Coel, meanwhile, used early single "Cola" in her critically-acclaimed TV series I May Destroy You. The pairing made sense — the HBO show, like much of Parks work, dealt with sex and difficult relationships, while both writers move forward in life with unflinching honesty.
"As a person I'm often overwhelmed by emotions, so I write them down," Parks says when asked what drives her to write lyrics. "All of the stories are ones I couldn't help but get down. In a selfish way, I feel better about things when I make these songs." Parks has previously spoken about being an inbetweener at her school, neither popular nor an outcast, just a "black kid who can't dance for shit, listens to emo music and has a crush on some girl in my Spanish class." Born in London, half Nigerian, a quarter Chadian and a quarter French, she learned to speak French before she spoke English.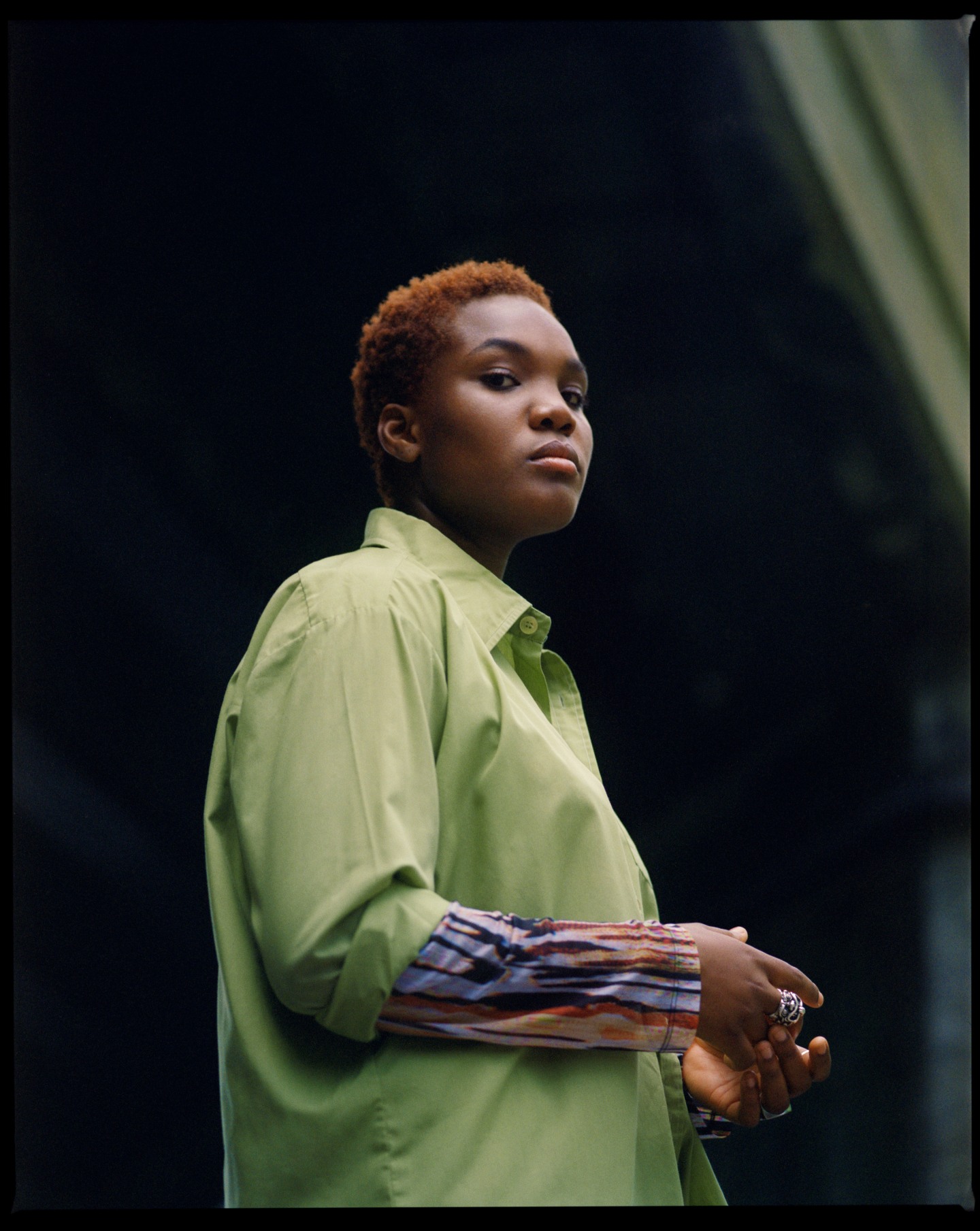 Collapsed In Sunbeams tackles her emotionally turbulent teenagehood and offers "a time capsule of my adolescence." It comes packed with stories ripped directly from Parks' poems and teen journals, a process some might think nightmarish. Named after a line in Zadie Smith's novel On Beauty, Parks says the title "felt so bittersweet. It's neither positive nor negative." The album title also reminded her "of summer and the sun as a healing force. A lot of the songs were written about a specific summer in London so it suited the energy of the album." Smith's sweeping 2005 novel zooms in on two feuding New England families, with Smith exploring characters including a Rembrandt scholar and a stay-at-home Christian mom, with tact and serious intent. Parks own cast of characters is a little less broad, as you'd expect from a teen's social circle, but lines like "Green Eyes'" "Summer in my eyelids, eating rice and beans. Painting Kaia's bedroom, think she wanted green," shows a writer with a keen eye for place and detail.
Parks' songs often begin as poems, a form she has worked in for longer than she's been making music. "I'll find the line that sums up the poem and forms the crux of the song," she explains. "Then it's about finding an arrangement that makes it feel like it sings." Parks began turning her poems into songs when she joined a college, age 16, and her social circle grew to include more creative types. Prior to that point Parks had kept her writing private, rarely sharing anything with friends or family. "I wanted to blend in and I was in my own head a lot," she says of that period. Eventually, though, things changed and she came to the conclusion that "you can't blend in and why would you want to?"
Around the same age she started listening to musicians like Soko and Elliot Smith, artists who employ a similarly open and unadorned lyrical style. She also got into hiphop around the same time, marvelling the way A Tribe Called Quest and Earl Sweatshirt toyed with language on Low End Theory and DORIS. "All these artists were so open and that really moved me," Parks says. "The whole journey [of discovering music] has been an exercise in falling into things"
Written during lockdown throughout 2020, Collapsed in Sunbeams was recorded in an east London AirBnB with producer Luca Buccellati. They'd make a song a day and hole up in the evenings watching Studio Ghibli classics including Princess Mononoke and Howl's Moving Castle. In an indirect way Parks feels that the outside world grinding to a halt helped inform the gaze of her debut. "That environment had such an impact on the material," she says. "I had a lot of time to sit and think about what I wanted to say. The album is so rooted in nostalgia because reality was feeling so stagnant at that time. I remember having doubts over the themes and the content at the start of the process, and how I was going to tie it all together, but as soon as we were in that apartment it felt like we were completely free." Artists who hole up in a studio and give over their whole lives to recording can fall prey to mania or ill-advised experimentation. Collapsed In Sunbeams appears to have gone the other way, allowing a writer who speaks from her gut to shut out conflicting voices.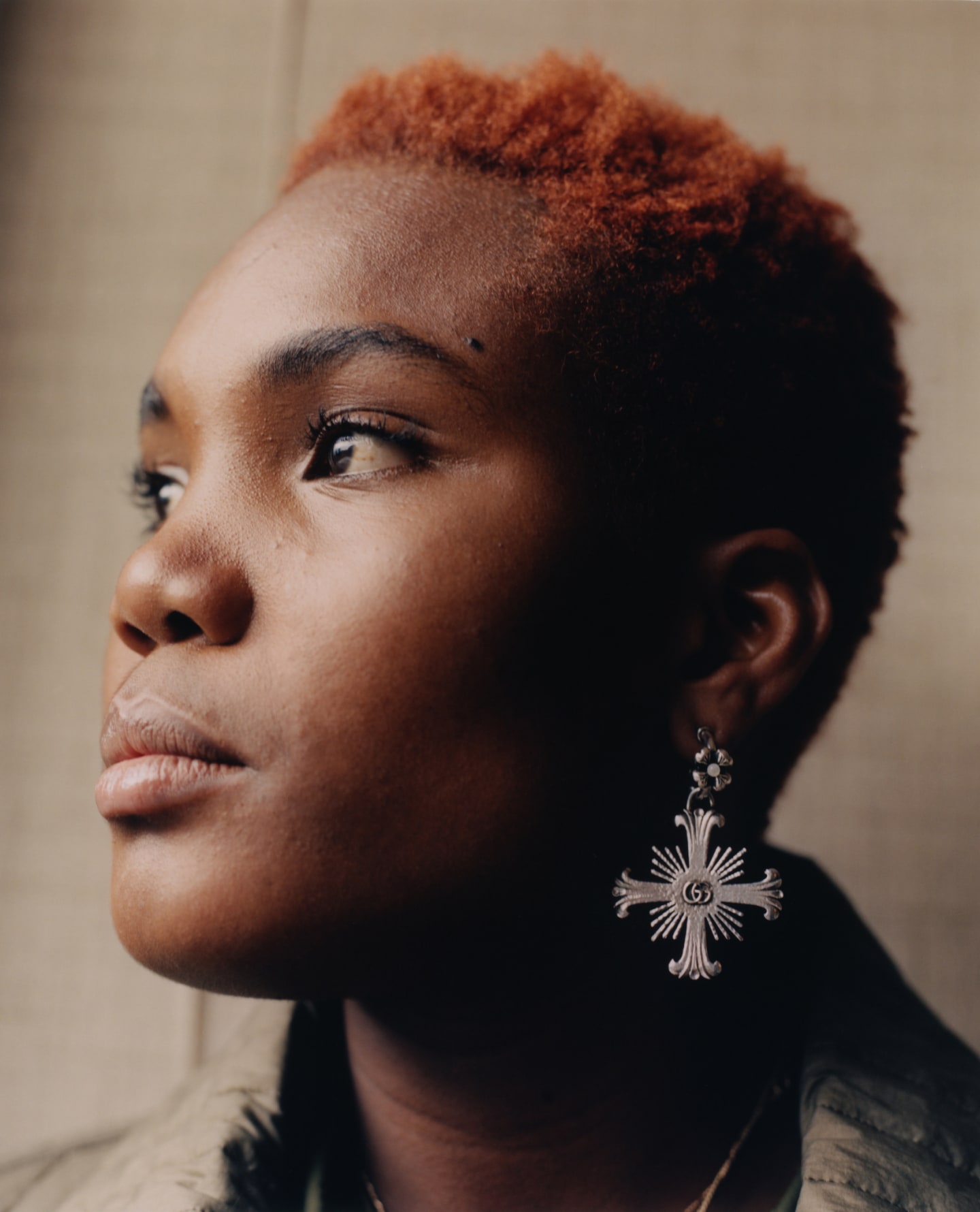 In addition to Buccellati, production on the album comes from Paul Epworth (Adele, Coldplay) who worked on two songs. Clairo, meanwhile, contributes guitar and backing vocals on "Green Eyes." Clairo is among a group of like minded friends, alongside Snail Mail's Lindsey Jordan, whom Parks is close to both musically and socially. She's also connected with Florence Welch, Khalid, and Romy Madley-Croft of The xx in the past year. "We chat on Instagram but we've never met," she laughs of her DM-based pals. "They've all told me to trust in my taste and the importance of taking breaks. We mostly just chat about what we've been watching on TV though." One online friendship she managed to make IRL was with Bridgers, whom she joined for a BBC live session in 2020. "She was in town and we ended up hanging out," Parks says. "We just went to [London park] Hackney Marshes and chatted. I was shook." Another dream gig, touring America with Hayley Williams, was sadly axed when live music was put on hold during the pandemic.
If she uses songs as a way to process her own feelings and experiences, Parks is determined to use the platform they have given her to benefit others. Last year she became an ambassador for mental health charity CALM and has been busy raising funds while she waits for in-person workshops to resume again. "As someone who is empathetic and has friends who have struggled with their mental health, I want to be able to help out in any way I can," she explains.
In life and music, Parks holds tight to the idea that better times lay ahead. "It's about exploring both elation and despondency while always understanding that the possibility of joy won't pass you by," she says, once again looking to pull something positive from life's hardest moments.