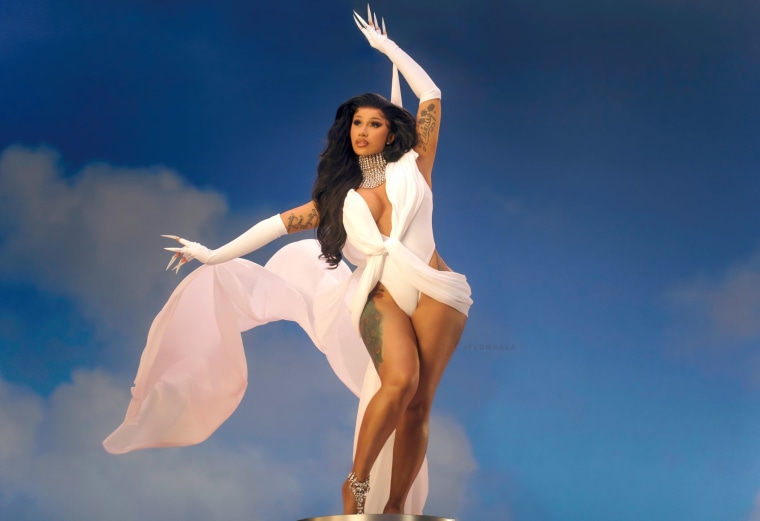 It really is stuck now. Following her oversized performance of the single at the Grammys two weekends ago, Cardi B's "Up" is now her fifth song to top the Billboard Hot 100 for the week of March 23, 2021. "Up" marks her fifth No. 1 hit to date, following the chart dominance of "Bodak Yellow," "I Like It," Maroon 5's "Girls Like You," and "WAP" with Megan Thee Stallion. Peep the video for the single below.
"Up" is expected to appear on Cardi B's as-yet untitled sophomore album, which is still in the works. "I feel like I'm missing some songs," she told Mariah Carey last month, in a conversation for Interview Magazine. "Everybody's rushing me to put it out, but I don't know if it's the right time."
Later, she added that "people always have crazy expectations, especially when it comes to female rap. It's not like it's a competition, but people are always comparing and comparing and comparing. It's almost like they want to see you fail. I hate the feeling when I don't do something really good. So I want my shit to be good because my last album did so well, and if this one doesn't do well, I'm going to feel really sad."