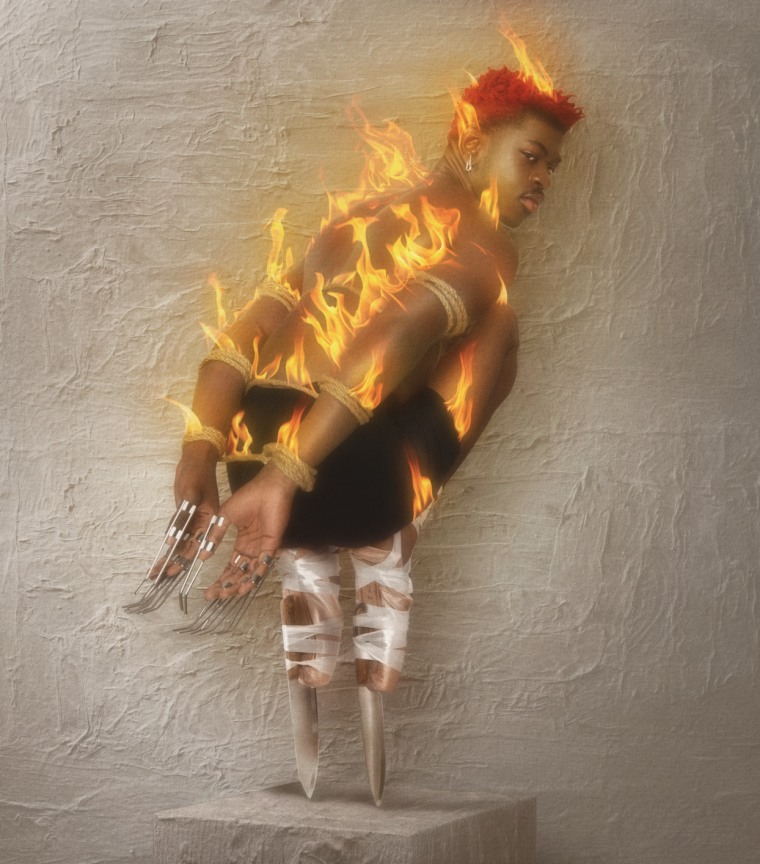 Nike has reportedly filed a lawsuit against MSCHF, the designer behind Lil Nas X's controversial "Satan shoes," according to a tweet from New York Times reporter Kevin Draper. The shoes are unofficial redesigns of Nike's trademark Air Max 97 design. According to a screencap of the lawsuit posted to Twitter, the filing's complaints include trademark infringement, false designation of origin, trademark dilution, and common law trademark infringement.
The shoes were announced in conjunction with the release of Lil Nas X's new song and video "MONTERO (CALL ME BY YOUR NAME)." Like the video, which features a scene where Nas X gives Satan a lapdance, the shoes contain similar themes. Sporting a metal pentagram on the laces, the shoes contain human blood in the sole, are sold in an edition of 666, and are embellished with the phrase "Luke 10:18," a reference to the Bible verse reading "He replied, 'I saw Satan fall like lightning from heaven.'"
Many right-wing and conservative figures were outraged by the shoes and video, including South Dakota governor Kriti Noem, who got on the wrong side of a Twitter beef with Nas X.
The "Satan shoes" are a sequel of sorts to the "Jesus shoes" released by MSCHF in 2019. Like the Lil Nas X collab, they were restyled, bootlegged Air Max 97s, though the Jesus shoes had a blue and white colorway with a metal crucifix attached on the laces. The sole of the shoes contained 60ccs of water taken from the River Jordan.
The FADER has reached out to MSCHF for more information.