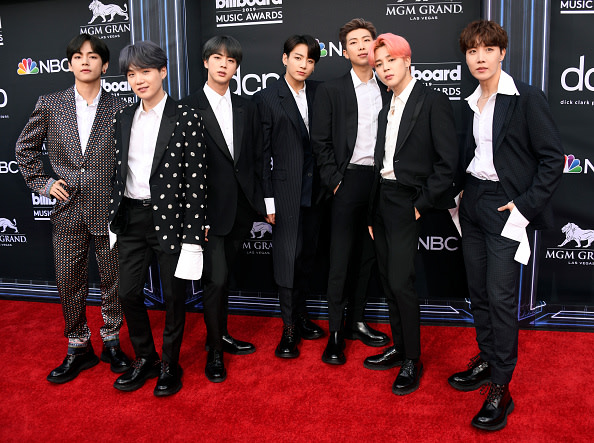 K-pop stars BTS shared a statement in support of #StopAsianHate and #StopAAPIHate on Monday, condemning the rise in violence against Asian-Americans and going on to detail their own experiences with racial discrimination.
"We recall moments when we faced discrimination as Asians. We have endured expletives without reason and were mocked for the way we look," the group wrote. "Our own experiences are inconsequential compared to the events that have occurred over the past few weeks."
On March 16th in Atlanta, 21-year-old Robert Aaron Long killed eight people, including six Asian women, after targetting three different Asian-owned spas. Long now faces murder and aggravated assault charges. The incident came after months of reports indicating a sharp increase in anti-Asian hate crimes, particularly since the beginning of the COVID-19 pandemic.
"We condemn violence," the statement continues. "You, I and we all have the right to be respected. We will stand together."
See the full statement below.