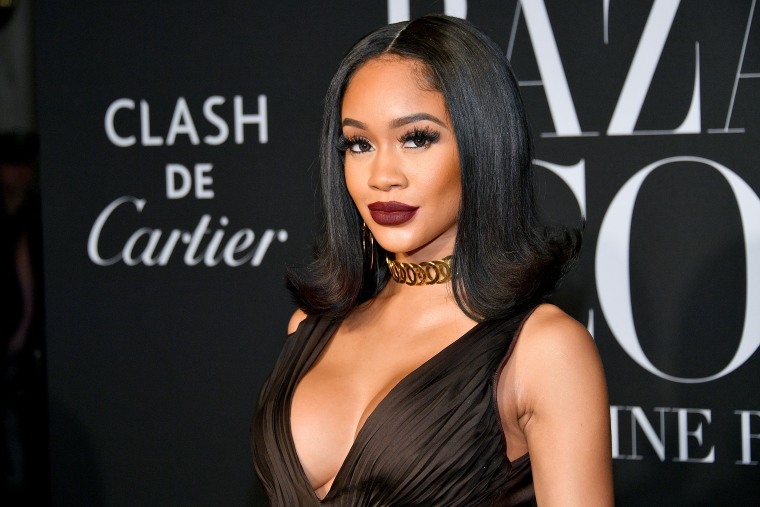 On Tuesday, TMZ published footage depicting a physical altercation between rappers Quavo and Saweetie in an elevator. The video, which was filmed prior to the couple's breakup earlier this year, shows them struggling over an orange case — during the course of the fight, Saweetie is thrown to the ground and appears to limp when she eventually gets to her feet to leave the elevator.
Saweetie has addressed the incident in a statement sent to The FADER through a publicist. She writes that the incident happened over a year ago and that she and Quavo "reconciled... and moved past this particular disagreement" prior to their breakup in 2021. See the full statement below:
"This unfortunate incident happened a year ago, while we have reconciled since then and moved past this particular disagreement, there were simply too many other hurdles to overcome in our relationship and we have both since moved on. I kindly ask that everyone respect my privacy during this time."
The FADER has asked Quavo's representative for a statement, and we will update this post if we receive one.
On Thursday, TMZ reported that the Los Angeles Police Department had opened a case into the incident and are interested in speaking with Quavo and Saweetie. The FADER has reached out to the LAPD for confirmation and more details.