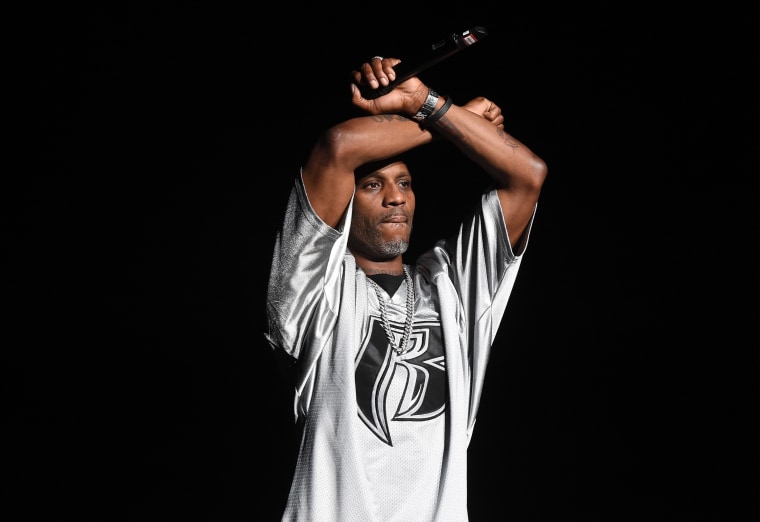 Earl Simmons, the New York City rapper known as DMX, has died, his family announced in a statement emailed to The FADER. Simmons was admitted to White Plains Hospital on April 3 in a vegetative state after suffering a heart attack.
The family's statement reads: "We are deeply saddened to announce today that our loved one, DMX, birth name of Earl Simmons, passed away at 50-years-old at White Plains Hospital with his family by his side after being placed on life support for the past few days. Earl was a warrior who fought till the very end. He loved his family with all of his heart and we cherish the times we spent with him. Earl's music inspired countless fans across the world and his iconic legacy will live on forever. We appreciate all of the love and support during this incredibly difficult time. Please respect our privacy as we grieve the loss of our brother, father, uncle and the man the world knew as DMX. We will share information about his memorial service once details are finalized."
DMX was introduced to the world with his 1998 debut album It Is Dark And Hell Is Hot. The project contained the song "Ruff Ryders Anthem," a massive hit that would become one of the rapper's most iconic tracks. Hell Is Hot debuted at No. 1 on the Billboard 200 chart, as did his subsequent projects Flesh of My Flesh, Blood Of My Blood, ...And Then There Was X, The Great Depression, and Grand Champ. With a signature growling flow and a peerless aggression that could easily flip into vulnerability, DMX was an influence on artists from many different sides of hip-hop's spectrum.
His career also included a successful stint in movies. DMX starred in the iconic gangster film Belly, directed by Hype Williams, and starred in the action films Romeo Must Die and Half Past Dead.
DMX's struggles with drug abuse were well-documented, and the rapper spoke about them openly. In 2019, he canceled a string of tour dates and checked in to rehab. At the time of his death, he was working on a new album for Def Jam.