Listen to Raven Artson's off-the-wall Peak In Me EP
The LA by way of Amsterdam producer unleashes his most ambitious project yet.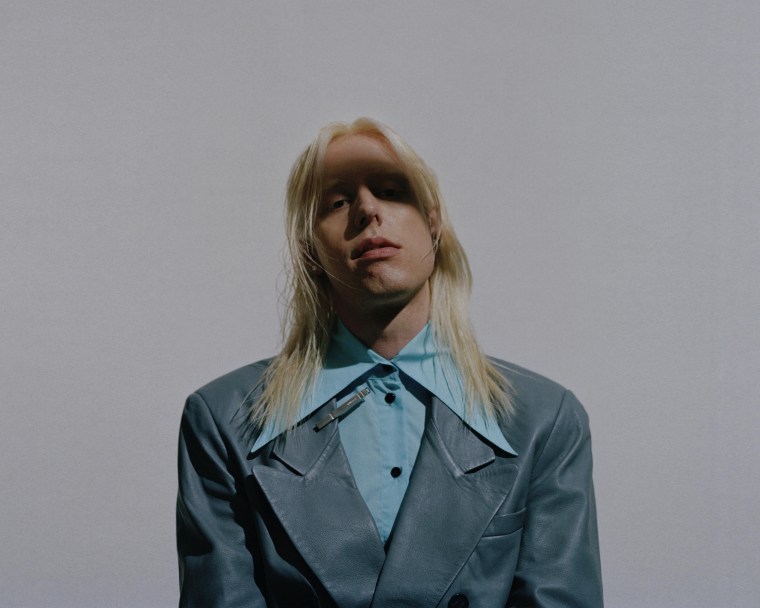 Raven Artson describes his music as "slow-motion hyper-pop" which may sound like a contradiction in terms, but makes sense when you listen to the way he toys with genre dynamics while focusing squarely on the heightened emotions at the core of a great song.
Originally from Amsterdam but now based in Los Angeles, Artson's new EP Peak In Me is a 10-track deep dive into an eclectic musical world that flips from child-like dream pop ("Chug Me Alive" and "Locks For You") to EDM-adjacent bangers ("Do-Mi-Re") and robotic balladry ("Breathing Secrets"). The EP builds on the two projects (Whatever and Notice Me) he released in 2020, showcasing a wide sonic palette as well as building a world capable of bringing in a range of diverse collaborators. The EP, produced by Artson alongside Chris Coady, features artists from both based in LA (True Blue, Negashi Armada) and his hometown Amsterdam (rapper Ray Fuego)
Speaking about the EP in a statement, Artson said: "Now that the shackles of my first release are off, I enjoy creating as freely and as much as possible. The ambition is to make personal anthems that soundtrack my own and my friend's lives."
Peak in Me will be released digitally via Rosed Out Records on Friday (April 23).