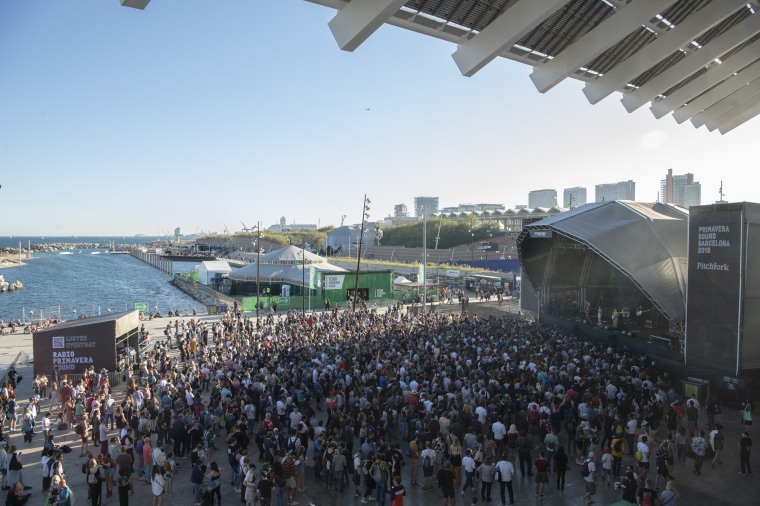 Primavera Sound has released the lineup for the 2022 edition of the Barcelona-based festival, and there are so many massive and exciting names across the two weekends, it reads like a post-pandemic comeback tour for the entire concept of live music.
Last year's iteration of the festival was cancelled due to COVID-19, as was this year's attempted comeback. In 2022, Primavera will span the weeks of June 2 to June 12, with some artists headlining both weekends: Massive Attack, Jorja Smith, The Stokes, Gorillaz, Tyler, the Creator, and Tame Impala will play a set each weekend. Weekend one will also feature Pavement, Nick Cave & the Bad Seeds, and Beck, while weekend two sports Dua Lipa, Interpol, Megan Thee Stallion, The Yeah Yeah Yeahs, as well as the first major performance from Lorde in years.
There's a lot of thrilling music below the headlining acts, too. Scattered across the 10 days are names likeBeach House, Charli XCX, Playboi Carti, M.I.A., Sky Ferreira, Jay Electronica, Sharon Van Etten, Earl Sweatshirt, Jesse Ware, Courtney Barnett, Jamila Woods, A.G. Cook, Black Country, New Road, and Japanese Breakfast. 413 performers have been announced so far, and there are more to come. Tickets go on sale June 1, and ticketholders from last year's cancelled festival can use them for 2022.