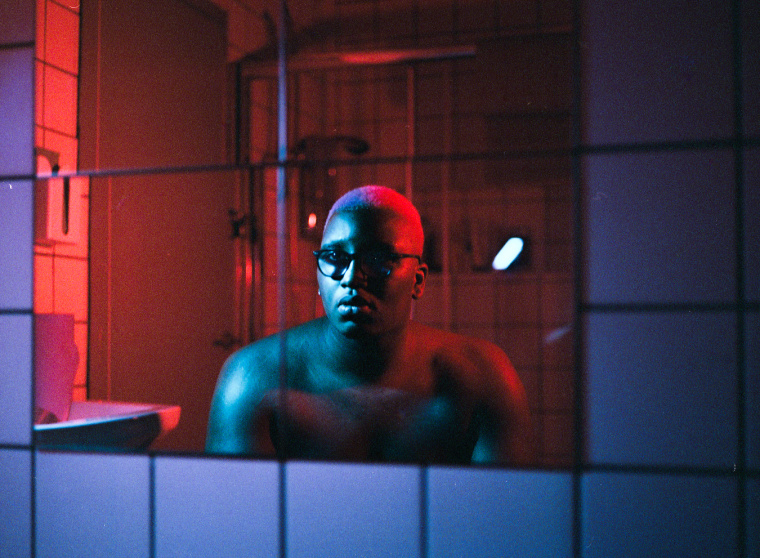 SIPHO. is an artist making boundary-pushing music out of Birmingham, England. Stylistically he moves around, utilising everything from trap beats to late night ballads, though much of the music he is putting out at the start of his journey is centered around his struggle to reconcile a god-fearing upbringing with slowly coming to understand the murkier side of the religious industrial complex after coming across YouTube series It's Supernatural!
New song "BODIES," premiering below, uses Monsta Boy's garage banger "I'm Sorry" as a launchpad for SIPHO. to open up about the world changing under his feet, his sonorous voice going toe-to-toe with the atmospheric production and blues-y guitar riffs. The song will appear alongside previous single "MOONLIGHT" on the forthcoming EP AND GOD SAID..., due June 25 via Dirty Hit.
Speaking about the background of the EP in a statement, SIPHO. said: "For like a year and a half, I was really involved in church, very religiously aware of the things I was doing. Even the music I was making was really existential. But then eventually, I realised that everyone who came on the show with a story also seemed to have a book to sell, some special text that could 'reverse your sinful DNA'. It was then that I realised there's a 50/50 to this – you can believe, but we can never truly know. I'll always have that awareness of something bigger than us, but I can't tell you what it is. Nobody can."
Check out the "BODIES" video below.