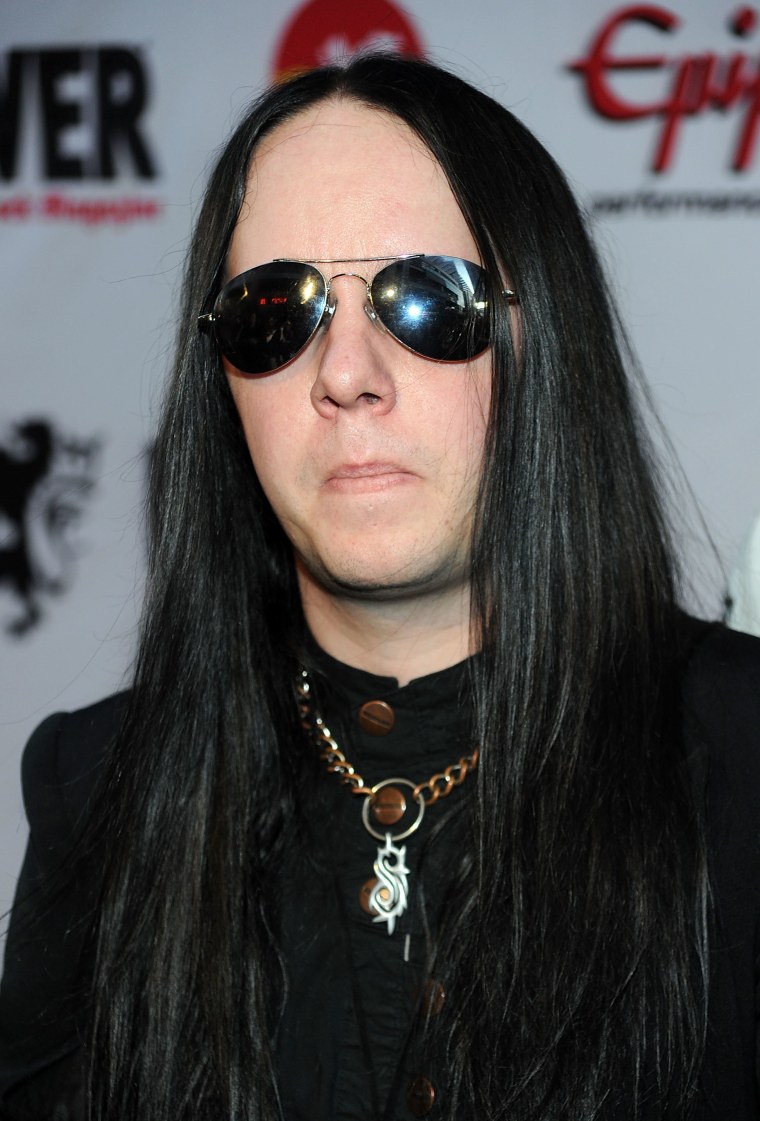 Joey Jordison, acclaimed metal drummer and one of the founding members of Slipknot, has died at age 46, according to a statement from his family.
Jordison "passed away peacefully in his sleep on July 26th, 2021," the statement reads. No cause of death was revealed. Read it in full below:
We are heartbroken to share the news that Joey Jordison, prolific drummer, musician and artist passed away peacefully in his sleep on July 26, 2021. He was 46.
Joey's death has left us with empty hearts and feelings of indescribable sorrow.
To those that knew Joey, understood his quick wit, his gentle personality, giant heart and his love for all things family and music.
The family of Joey have asked that friends, fans and media understandably respect our need for privacy and peace at this incredibly difficult time.
The family will hold a private funeral service and asks the media and public to respect their wishes.
Jordison was one of the first members recruited to join Slipknot in 1995 as the group was just beginning in Des Moines, Iowa. After the release of their demo Mate. Feed. Kill. Repeat and several line-up changes, including the addition of current vocalist Corey Taylor, Slipknot signed to Roadrunner Records and released their self-titled debut album to commercial and critical success.
Slipknot's three subsequent studio albums, Iowa, Vol. 3: (The Subliminal Verses), and All Hope Is Gone all featured Jordison on drums. In total, Slipknot were nominated for seven Grammys while Jordison was a member of the band, winning one (Best Metal Performance for "Before I Forget" in 2005). Jordison played drums in a number of other bands including Murderdolls, Sinsaenum, and Scar the Martyr, and performed live with Metallica and Korn.
Slipknot and Jordison parted ways in December 2013. At the time, a statement on Slipknot's website cited "personal reasons" for the split, while Jordison said he was "shocked and blindsided" by his dismissal.
Years later, Jordison claimed that he had been diagnosed with transverse myelitis just before he and Slipknot split, causing him to lose function in his legs until physical therapy helped him recover. "I couldn't play anymore," Jordison said, speaking at the Metal Hammer Golden Gods Awards in 2016. "It was a form of multiple sclerosis, which I wouldn't wish on my worst enemy." Jordison praised his former bandmates in Slipknot during the speech: "We accomplished a lot in life, every one of them, and I wish them nothing but luck and the best of praises."
On the 21st anniversary of the release of Slipknot's debut album, Jordison posted his memories on Instagram. "That album was & will always be some of the absolute best memories of my life," he wrote. "To the fans, you guys made this happen for all of us, and I dedicate this anniversary to YOU!!! Metal Forever."