Inside Hand Habits' Fun House
The SASAMI-produced third album by Los Angeles musician Meg Duffy is a breakthrough, touching on everything from rangy Americana to Robyn-indebted dance pop.
Meg Duffy's new album as Hand Habits radiates un: It's unburdened, unbridled, unhurried, unashamed, unfamiliar, unfussy; it unearths, unravels, uncovers, understands. And — although this is one of music writing's most pathologically overused uns — it's unprecedented. Unlike 2019's spare, gorgeously still placeholder, Fun House, out October 22 on Saddle Creek, is lush, bright, in constant forward motion, in a constant state of change. Duffy's third and best record, it possesses some grimy, earthen magic — the result of hard work, to be sure, but also of their seemingly alchemical connection with producer Sasami, who pushed Duffy to find a more daring, more truthful place within their music. "For this record, I was allowing myself to shine a light on memories and experiences that I've had," Duffy says, "Rather than running away from them."
Although Duffy stresses that Fun House is decidedly not a pandemic record — and with its blushing synths and rangy solos and grandiose acapella breaks, it certainly doesn't sound like one — they say that the seeds of the album began as the pandemic took off. After years of touring and session work, both as Hand Habits and in the bands of Sylvan Esso and Kevin Morby, among others, Duffy was worn out. "I had been touring for a very long time, and not addressing kind of, like bare minimum self care, and emotional responsibility. And I think I started getting really angry. And I couldn't really understand where that anger was coming from," they say. Therapy was a good start in addressing their emotional discontent, as was a new, more honest, more trusting record. "I couldn't continue to not address the unease I think that I had been experiencing for a long time. I think it would have been easier. But maybe not in the long run."
Duffy found natural creative partners in Sasami and engineer Kyle Thomas, who they were riding out the pandemic with in a house in LA. Sasami, who makes music under her own name and has a background in composition, was producing Thomas' record at the time, and Duffy was inspired hearing them work together through the walls. Fun House, they say, couldn't have come together as it did without Sasami: before her involvement, it hewed closer to the ambient folk songwriting of placeholder. Once she came onboard, things changed: tempos sped up; string parts and vocal harmonies were added; Duffy was pulled, gently, out of their comfort zone.
"Sasami really challenged me to just trust and explore these different parts of my identity that are definitely in me — these different kinds of music that I'm really influenced by and inspired by," Duffy says. "I wasn't ready to put out a record that was like all kind of like very slow sad ballads about my trauma and how I'm navigating that — I wanted to make the record feel at least a little energetically uplifting and contrasting between these production elements and this [intense] lyrical content. Sasami really, really helped me go there."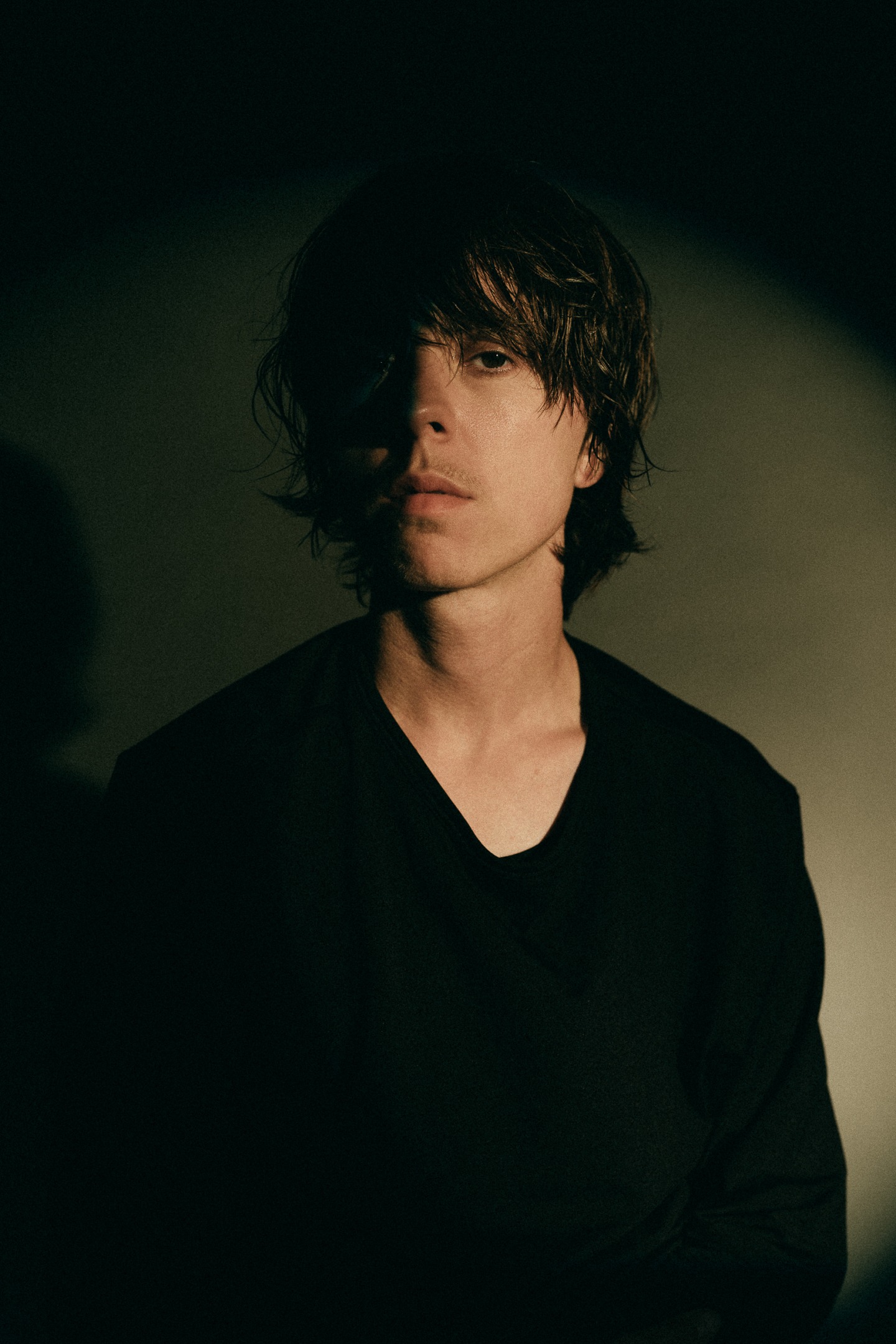 Duffy highlights "Aquamarine", the record's dazzling, synth-heavy lead single, as one of the many songs that couldn't have been made without handing over control to Sasami. "I was very averse to hearing the new songs in a new way but Sasami was just like, 'You listen to music like this, so why not try to make it yourself?'' they recall. The result is gorgeous and guileless, an organic and decidedly rough-hewn version of dance pop. "I love 'Aquamarine'. I was really inspired by Robyn, like 'Dancing On My Own' or 'Call Your Girlfriend'. To me that music just feels euphoric — I love the way that there's a consistency in the rhythm that lets you transcend reality. It allowed me to say whatever I wanted without worrying that I was being too sad, too intense." At the same time, the song is, lyrically, one of the record's most hard-won, describing Duffy's experience of receiving a box of items that belonged to their late mother: "I got used to being on the other side of truth / Now I never ask for details / Who the hell needs details, when everything is burning?"
"I would say that in many ways Meg and I are Yin and Yang. I have, sometimes to a fault, work-a-holic, fast-paced alpha energy in the studio and Meg literally has a bumper sticker on their car that says 'Don't just do something, sit there'," Sasami tells me over email. She describes the process of making Fun House as a "quixotic dance marathon" — a constant push-pull between her tempo and genre shifting and Duffy's quieter, more patient style. "Even more than music collaborators, Meg and I are just really good friends, and I think a good friend holds a mirror to you and helps you see the parts that our homosapien-set eyes don't physically allow us to see — the good and the bad. It was all very experimental but felt so natural."
Indeed, other voices are essential to Hand Habits — Duffy recalls a moment a few days ago when they were making a list of values that are important to them, with collaboration coming up most often. Listening to Fun House, I'm often struck by how important other voices feel to this record: the smoothness of Sasami's voice underpinning Duffy's on the open-skies driving song "More Than Love", undeniably the best song Duffy has ever written, and "Aquamarine"; the familiar timbre of Perfume Genius, aka Mike Hadreas, rising through a vortex of synth and guitar on "Just To Hear You"; organ by Nate Walcott, strings by Elizabeth Baba, guitar by Christian Lee Hutson, drumming by James Krivchenia — voices of a kind — emerging, unshowily, throughout. "I think I've always had this notion of like, 'I need to do it all myself.' To prove to… who? That I can do it. My ego was turned down a lot [during these sessions]. because it was about the music," Duffy says. "It wasn't about like, 'I have to sing all of it, it's all has to be me.' It was such an exercise in surrender, working on this record."
It's fitting that Hadreas would sing on Fun House; the album feels of a piece with his grubby, grandiose 2020 record Set My Heart On Fire Immediately, which blended dry Americana with fantastical notes in a similar way. Duffy describes working in the Perfume Genius band as having caused a tectonic shift in how they see arrangement and musicianship. I spoke to Hadreas recently, and he described feeling an instant connection with Duffy. "I just love their music — I was happy to sing on those songs, which were so good. I hope everybody listens to that record because it's super good," he told me. "Before making music together, I just knew, anyways, [that we would have a connection]. Then we started working together; I knew they could shred, I knew how capable they were, and I knew they would understand where I was coming from musically, lyrically, with the kinds of things I like to talk about and the kinds of things that I'm reckoning with. I felt like they would understand, and they do."
Throughout our conversation, Duffy returns to the idea that they're not "terminally unique" — that although this music is wrought from the depths of their memory, there's common ground to be found between themselves and listeners throughout the album. True to that, these songs are populated with gems of unpretentious, unassuming wisdom, nestled between the record's grander, more sweeping moments. "Clean Air", my favourite song on Fun House for the way it dives into a cathartic, ecstatic acapella break halfway through, contains one such piece of wisdom: "Two trees / One bearing fruit, one shedding leaves / And we get so caught up in the metaphor / The plot is lost." It's a perfect summation of Fun House: a push-pull between an embrace of poetics and a rejection of it, a call to interrogate the past, but also to move forward without baggage. To me, it sounds like an appeal to be a little less precious with life and with memory — a scary prospect, but one Duffy seems prepared for. "Sometimes I'll make a song and then not listen to it, because I don't want to break the spell of what I think it is," they say. But not with Fun House: "I'm not afraid of what I made. And that feels like a good sign."
Fun House is out October 22 on Saddle Creek; pre-order the album here.