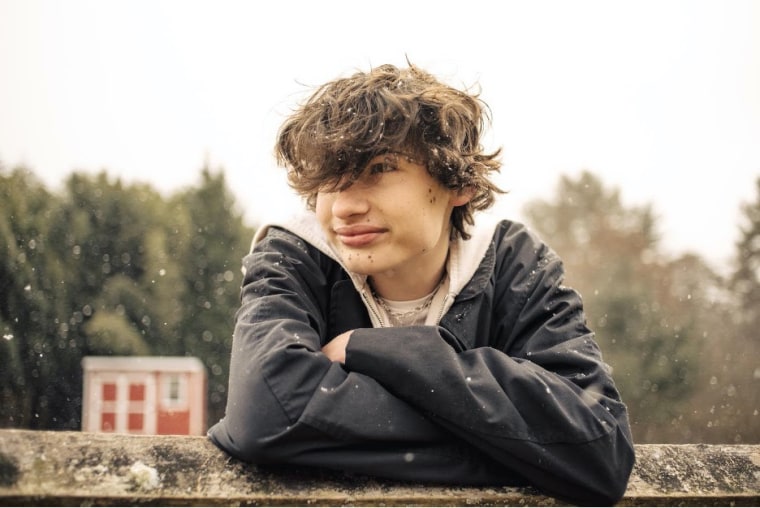 In the Spring of 2020, Ash Gutierrez was a 15-year-old kid attending school via Zoom classes from his bedroom in Hendersonville, North Carolina, population 13,000. In the 18 months since he's released two EPs as glaive, amassed millions of plays on SoundCloud, and signed a deal with Interscope Records. He's traveled to Los Angeles to record with Travis Barker and Nick Mira, been boosted by Lana Del Rey on Instagram, and become the de facto prince of the hyperpop scene, even if his music reaches beyond such straightforward genre conventions.
What's most impressive, though, is how quickly he's grown as a songwriter and musician. His new EP, All Dogs Go To Heaven, is hooky, but deft, a project that pulls from Midwest emo, arena pop, and SoundCloud rap; it features a frantic, acoustic-guitar-led song about romantic frustration and a soaring ballad about human imperfections. Gutierrez himself might put that down to his ADD, but either way it's thrilling to think about where he might go from here. Given that he witnessed his concert a few weeks ago and played his own first show the day after, it's clear that Gutierrez is still getting to grips with that himself. That'll be even tougher to do when he goes back to school in person in Hendersonville again next week.
Earlier this week, The FADER's Alex Robert Ross caught up with glaive to talk about his unexpected rise to fame through lockdown, the way his process has changed as he's gone from his bedroom in North Carolina to studios in L.A., and his mum's favorite song on All Dogs Go To Heaven.
Listen to the episode above and subscribe to The FADER Interview wherever you listen to podcasts by clicking here.