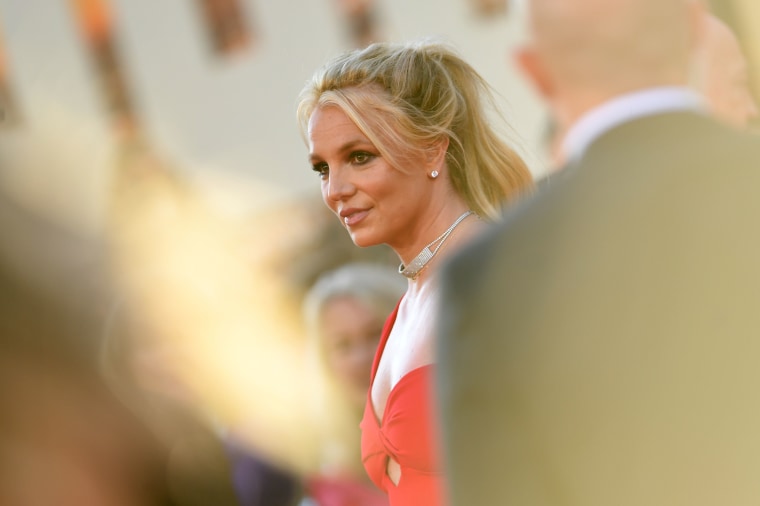 Jamie Spears has filed a motion to step down as his daughter Britney Spears' conservator, TMZ reports. Since 2008, Jamie Spears has had control over Britney's finances and many aspects of her day-to-day life.
In July, Britney Spears asked for her father to be removed as conservator, In court documents filed with the Los Angeles Superior Court, Jamie Spears maintained that there are "no actual grounds for suspending or removing" him as conservator, and that changing conservators may not be in the "best interests" of his daughter. "
"Nevertheless," the document continues, "even as Mr. Spears is the unremitting target of unjustified attacks, he does not believe that a public battle with his daughter over his continuing service as her conservator would be in her best interests. So even though he must contest this unjustified Petition for his removal, Mr. Spears intends to work with the Court and his daughter's new attorney to prepare for an orderly transition to a new conservator."
Mathew Rosengart, attorney for Britney Spears, celebrated the filing in a statement obtained by Variety. "We are pleased that Mr. Spears and his lawyer have today conceded in a filing that he must be removed. It is vindication for Britney. We are disappointed, however, by their ongoing shameful and reprehensible attacks on Ms. Spears and others."
He continued: "We look forward to continuing our vigorous investigation into the conduct of Mr. Spears, and others, over the past 13 years, while he reaped millions of dollars from his daughter's estate, and I look forward to taking Mr. Spears's sworn deposition in the near future."
Britney Spears spoke publically about the conservatorship for the first time in June. Addressing the court, the pop star said she felt "enslaved" by the arrangement and felt "traumatized" by her father's treatment, claiming she was forced to have an IUD installed without her constent. "I haven't done anything in the world to deserve this treatment," she said. "It's not OK to force me to do anything I don't want to do." A New Yorker article published in July outlined allegations of brutal behaviour by Jamie Spears against his daughter, including verbal abuse and restricting her access to friends and family.