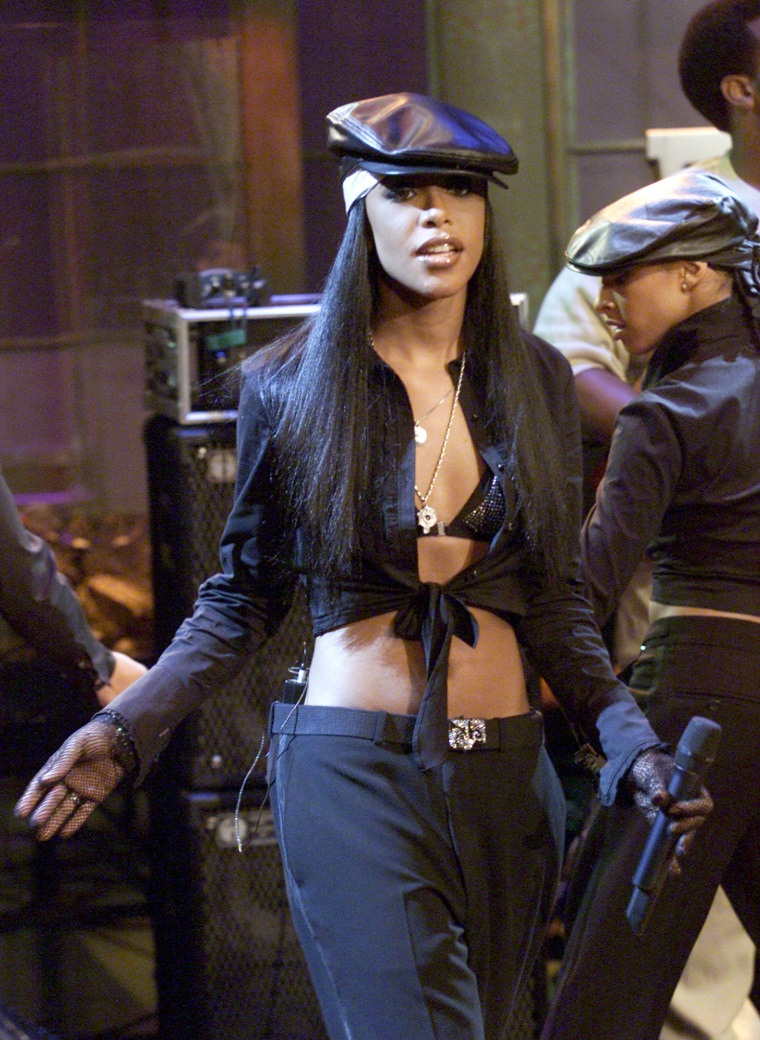 Aaliyah's album One in a Million will be available to stream tonight (Thursday August 19) at midnight, according to an email from Spotify and an Instagram post by Aaliyah's label, Blackground Records. The rest of Aaliyah's discography will be available "over the next few weeks," according to promotional materials from Spotify.
The streaming release of One in a Million is the culmination of a years-long drought where most of Aaliyah's music, save her debut album Age Ain't Nothing But A Number, was unavailable to stream. Earlier this month, the late singer's label Blackground Records announced that Aaliyah's music would soon arrive on streaming platforms (Blackground is run by Barry Hankerson, Aaliyah's uncle, former manager, and the rights holder to much of her music).
Soon after Blackground's statement in early August, the estate seemed to speak out against the upcoming releases. "This unscrupulous endeavour to release Aaliyah's music without any transparency or full accounting to the estate compels our hearts to express a word – forgiveness." The FADER has reached out for more information.
Barring any last-minute changes or legal challenges, Aaliyah's albums and collections will all arrive on streaming before the end of the year. The projects span the soundtrack for the 2000 film Romeo Must Die (out on September 3), her self-titled album (out on September 10), and the compilations I Care 4 U and Ultimate Aaliyah (October 8).