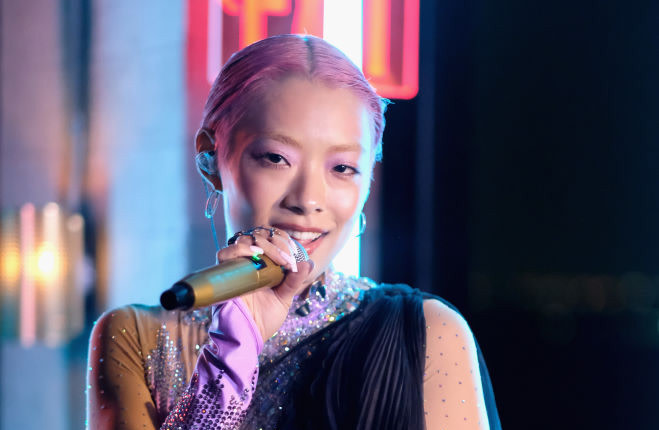 Rina Sawayama has shared her cover of Metallica's classic hit "Enter Sandman." The cover will feature as part of an upcoming 30th anniversary edition of the heavy rock band's 1991 self-titled record (better known as The Black Album), due next month via their own Blackened Recordings. Check out Sawayama's take below.
Sawayama is one of a raft of artists to record covers for Metallica, with Phoebe Bridgers, Mac DeMarco, Weezer, The Neptunes, J Balvin, and Kamasi Washington also contributing to The Metallica Blacklist. 53 artists have recorded Black Album tracks for the covers project, which will be released alongside a remastered version of the original album.
A deluxe box set featuring the 2xLP, a picture disc, three live LPs, 14 CDs, six DVDs, a hardcover book, and more will be available from September 10.
Sawayama released her own self-titled album in 2020. Earlier this year she duetted with Sir Elton John to on a new version of her song "Chosen Family." Outside of music, Sawayama will be seen in the upcoming fourth instalment of the John Wick franchise.