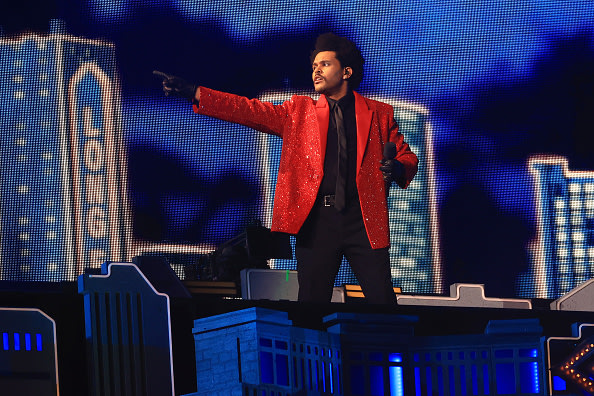 The Weeknd, Nicolás Jaar, and Frank Dukes are being sued over a copyright infringement claim for the song "Call Out My Name," according to Stereogum. Producers Suniel Fox and Henry Strange, who perform as electro-house duo Epikker, claim the 2018 track is "strikingly and/or substantially similar, if not identical" to their track "Vibeking," created in 2015 and as-yet publically unreleased. The suit goes on to highlight the similarities between the songs, including "respective lead guitar and vocal hooks, including melodic, harmonic, and rhythmic elements," used without their consent.
"Both works are in a 6/8 meter that is less common in popular music. Both works are played at a similar tempo. And both works use features of electronica, ambience, pop, hip-hop, rock, and R&B to achieve a particularly atmospheric and melancholic sound," the suit reads in part.
The pair claim they sent the song to The Weeknd's DJ and engineer PNDA back in 2015, who reportedly passed on positive feedback from the Toronto star. Fox and Strange are seeking the song's profits, their legal fees, and to prevent the Weeknd from performing or distributing the song until a verdict is reached. The lawsuit also names The Weeknd's label Universal Music, stakeholding publishers, performance-rights organizations, and streaming services with the song in their catalog as defendants.
"Call Out My Name" appeared on The Weeknd's chart-topping mini-album My Dear Melancholy and peaked at #4 on the Billboard Hot 100.