Sam Ray (Ricky Eat Acid, American Pleasure Club) hospitalized following asthma attack
Kitty, Ray's wife, posted that her husband was "in intensive care on a ventilator" following a medical episode on Sunday.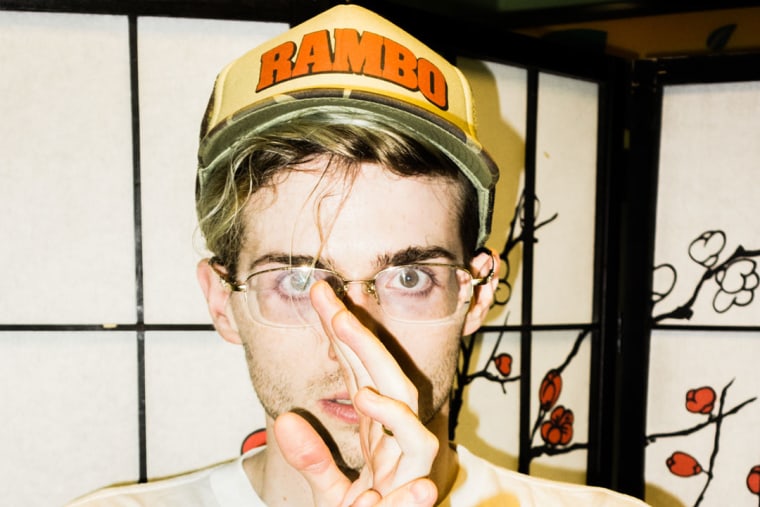 Sam Ray, the Baltimore-born musician who performs as Ricky Eat Acid and American Pleasure Club (f.k.a. Teen Suicide) is in intensive care following an asthma attack. The news was tweeted out of Ray's official Twitter account by Kitty, Ray's wife and bandmate in the pop duo The Pom Poms.
In her first post on Sunday, Kitty wrote that Ray "had an asthma attack early [Sunday] morning and is in intensive care on a ventilator." A few hours later, she wrote that Ray's condition had improved. "the doctor says all signs point to a healthy normal brain but his lungs & body need to rest for a while." By Monday afternoon, Ray had displayed "a miraculous improvement overnight" and was conscious, talking, and breathing without the aid of a ventilator. "hes awake, talking, moving, remembers everything about his life up until his Big Night," Kitty wrote.
See her posts below:
Ray debuted his indie rock band Teen Suicide in 2009 and released three acclaimed albums before changing the project's name to American Pleasure Club in 2017. Ricky Eat Acid, his experimental electronic music alias, emerged in 2010 and has released seven studio projects, including its 2014 breakout Three Love Songs and last year's When They Align Just So, Memories of Another Life Bleed into My Own.
This post was updated on Monday, October 11 at 2:46 pm to include an update on Ray's condition.