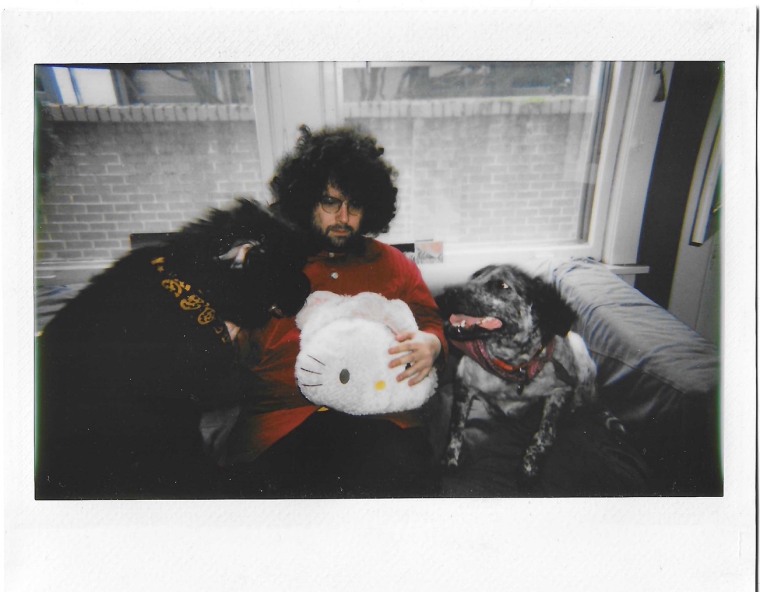 Mo Troper has spent the past five years trying to perfect the imperfectible. He's written power pop song after power pop song, picking up a fraying thread carried through time by Flamin' Groovies, Big Star, and Fountains of Wayne, bands that, Troper knows very well, released music that was effectively flawless. Earlier this year he released a track-by-track remake of The Beatles' Revolver, a power pop urtext. On its face this — all of this — seems like an exhausting and futile task. But Troper has a sharp sense of humor, an apparently insatiable amount of creative energy, and, above all, a remarkable knack for melody. Somehow, as he's grown into his sound, he's crafted something original from these familiar tropes.
That might suggest that Troper is screwing around by calling his new album Dilettante, but he isn't bashful about the name. "As its title suggests, Dilettante is a toilet bowl overflow of pastiche in the style of Welcome Interstate Managers or Todd Rundgren's Something/Anything?" he wrote in a statement to The FADER. Still, I reckon there's more to it than imitation. Dilettante runs for 28 songs but never loses its puff, tirelessly hurtling from one hook to the next, somehow keeping pace with the euphoric-sounding opener "The Expendables Rise Again."
There are sugar-pop quips — "I'm not the best you've ever had / But at least it's not all bad," "She makes me feel six feet tall / My whimper's become a caterwaul" — but there's a hint of bitterness at the back of his mouth too ("If I could roll my eyes I would / Right out of my head," he sings on the laconic "My Master's Voice"). He almost never focuses on one at the expense of the other — he can be self-deprecating and angry and whimsical all at once, as he is on the perfectly-titled "All My Friends Are Venmo." He may be the only artist working right now who can jolt from a scuzzy instrumental called "Cum On My Khakis" to an almost worryingly cherubic acoustic song called "Sugar and Cream."
That's partly down to the process — or lack of process — he employed for Dilettante. "I played everything on it and recorded it in about a week," Trooper says. "I think an artist creates their best and most honest work when there is a proverbial gun pointed at their head.
And maybe it's partly down to giving less of a shit. In his Bandcamp bio for the album, he said, "I just want to release as much stuff as I can before I'm dead." He's just as carefree writing to The FADER: "People told me not to release 28 songs, they were wrong. I have no interest in touring anymore because I'm in constant physical pain already and I don't understand why I should spend money to go play Sleepy Toes Tavern in Wichita or whatever. I would like to take this album to a different type of stage: Broadway."
Listen to Dilettante in full below before its release this Friday, October 15. Pre-order the album via Bandcamp too. CDs are available via Propaganda Kid.