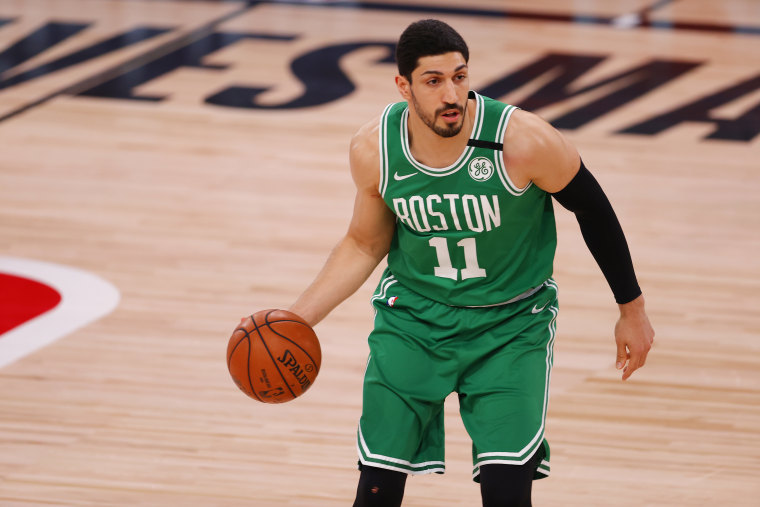 Chinese video streamer Tencent Sports will no longer broadcast Boston Celtics games after the team's center Enes Kanter shared posts voicing support for Tibet's independence movement. Tibet was seized by China in 1950, and in the following decades the "Free Tibet" movement grew around the world, spearheaded by the Dahli Lama.
In a video shared on Wednesday, Kanter directly addressed the Chinese government led by President Xi Jinping. "My message to the Chinese government is free Tibet," Kanter says. "Under the Chinese's government's brutal rule, [the] Tibetan people's basic rights and freedoms are non-existent." A subsequent post revealed "Free Tibet" sneakers designed by Badiucao, a Chinese-born activist living in Australia.
Since the posts were shared, Tencent pulled the Celtic's season opener game against the New York Knicks from live broadcast and indicated on their website that future games will not be live-streamed, according to a CNN report.
A Boston Celtics account on Weibo, a state-run equivalent of Twitter, indicated that it would stop posting about the team in the wake of Kanter's messages. "From now on, our page will no longer report any information about the Boston Celtics," the post reads, "and our Weibo will stop updating! For any behavior that undermines harmony of the nations and the dignity of the motherland, we resolutely resist!"