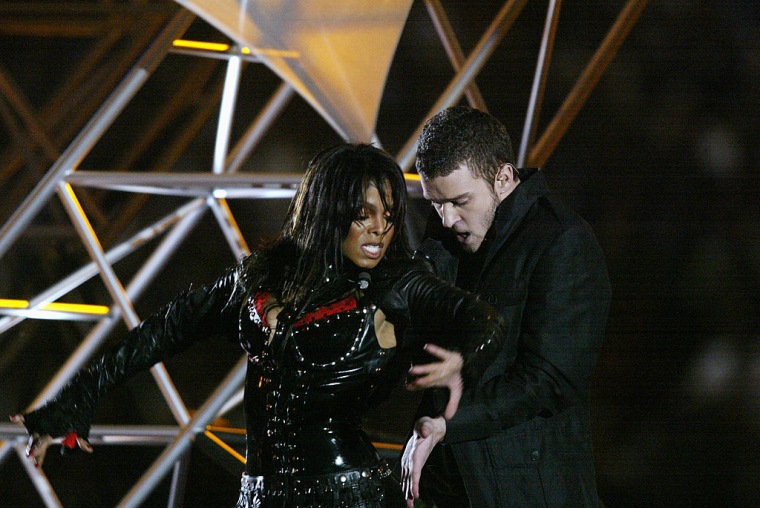 Malfunction: The Dressing Down of Janet Jackson, a documentary looking into Janet Jackson's infamous "wardrobe malfunction" at the 2004 Super Bowl, will be available to stream later this month. The FX and Hulu doc is the latest in the New York Times Presents... series, the same series that highlighted Britney Spears' conservatorship issues earlier this year in Framing Britney Spears.
The film reportedly includes footage and interviews with people involved with the Super Bowl television broadcast, including NFL and MTV executives. It will be available to stream from November 19 and is directed by Jodi Gomes.
Jackson's career took a downturn in the wake of the event, in which her breast was exposed during a dance routine with Justin Timberlake. The former *NSYNC man acknowledged that he was not affected in the same way in an apology issued earlier this year. "I want to take accountability for my own missteps," he said in reference to his role in the stories of both Jackson and Spears.