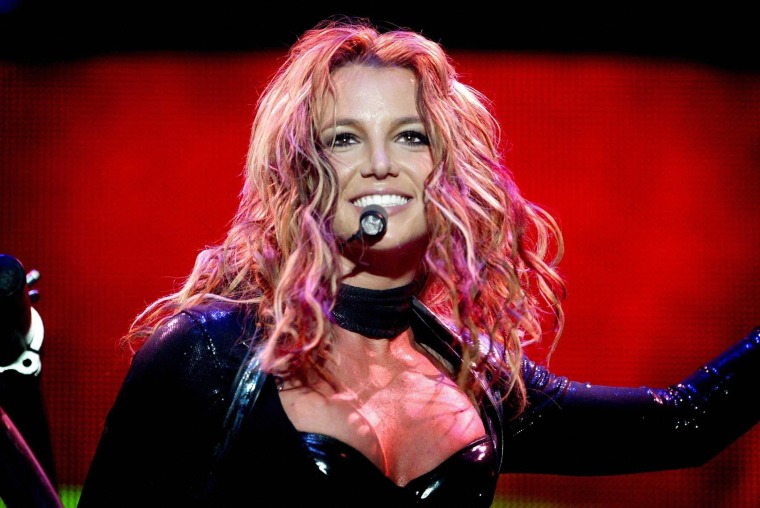 Britney Spears's longstanding conservatorship was officially terminated on Friday by Los Angeles Superior Court Judge Brenda Penny, The New York Times reports.
"The conservatorship of the person and estate of Britney Jean Spears is no longer required," Judge Penny told the court. The current conservator of her estate, an accountant selected by Spears in September, will work with the court to resolve any outstanding financial issues connected to the case.
Spears entered into the conservatorship in 2008 after a series of public and private mental health struggles. Her father, Jamie Spears, was instituted as the estate's conservator. In subsequent years, fans began to raise concerns about the nature of the conservatorship, with some suggesting that Spears was being heavily restricted in her personal life and career. These sentiments led to the birth of the #FreeBritney movement, an online cell dedicated to raising public awareness and ending the conservatorship.
For many years, the #FreeBritney movement existed only based on speculation and rumor. However, in 2020 Britney asked the court to remove her father Jamie as conservator. "My client has informed me that she is afraid of her father," Spears's attorney Samuel D. Ingham III told the judge. "She will not perform again if her father is in charge of her career."
In June 2021, Britney took the stand in court to speak out against the conservatorship for the first time. She said she was "traumatized" and felt "enslaved" by her father, and claimed that an IUD was implanted inside of her against her wishes. "I've lied and told the whole world I'm OK, I'm happy… I've been in shock. I am traumatized." Jamie Spears was suspended as conservator in September 2021.
This is a breaking news story. This post will be updated with new information.