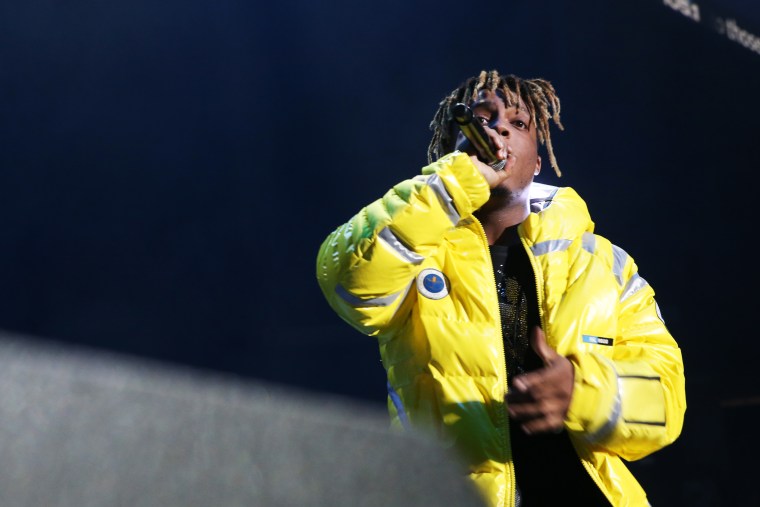 The estate of Juice WRLD, the Chicago rapper who passed away in 2019 from an accidental drug overdose, has shared a new song titled "Already Dead." The track will appear on Fighting Demons, a new Juice WRLD album, out on December 10.
Long sought after by Juice WRLD's fanbase, "Already Dead" finds Juice WRLD in the mode that made him a superstar. Mired in depressive thoughts and soundtracked by plaintive piano keys, Juice WRLD's lyrics seem like transmissions from his darkest hours. "I'm only here by popular demand," he raps on the second verse, "I'm stayin' alive for the fans." Listen below.
"Already Dead" comes with a trailer for Fighting Demons. The video shows Juice WRLD backstage, in the studio, and performing, as he outlines his struggles with anxiety and depression and the need to normalize talking about them. "If you have anxiety or depression, they'll look at you like you're crazy," he says in the narration. "That's not how it should be. That's how it is, and it needs to change."
Legends Never Die, the first posthumous Juice WRLD album, was released in July 2020.