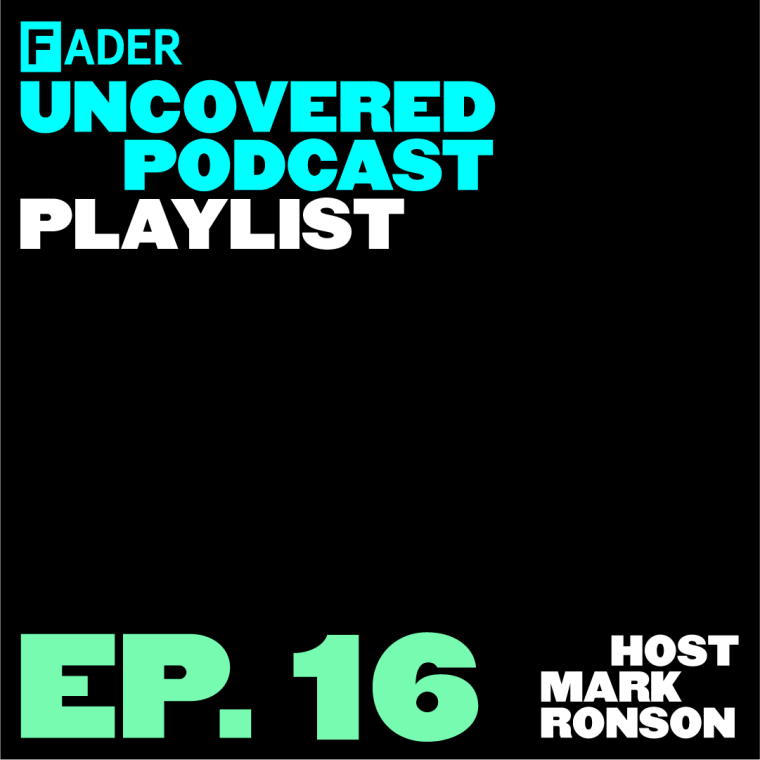 The latest episode of The FADER Uncovered Season 2, the series in which host Mark Ronson talks with the world's most impactful musicians, is up now and available for download wherever you listen to podcasts.
On the latest episode of The FADER Uncovered, host Mark Ronson is joined by Big Boi. Together they revisit the three occasions Big Boi has graced the FADER cover, twice as part of Outkast and again in 2005 alongside his protege, a young Killer Mike. The importance of Big Boi's role in putting his beloved Atlanta on the hip-hop map is beyond compare. He talks to Mark about his earliest days making music alongside Andre 3000 right up to their crowning moment, winning the Grammy for Speakerboxxx/The Love Below in 2004. Mark also lavishes praise on his guest for gifting him multiple classics for his DJ sets and Big Boi even drops an exclusive update on his long rumored collaboration with Kate Bush.
Between them, Ronson and Big Boi bring up lots of music across the episode, referencing their shared love of Parliament, Bootsy Collins, and The Meters, to Janelle Monáe, The Spinners and Kate Bush. To make that all easier to navigate, we've dropped all the artists they namecheck into a massive 112-song playlist, which you can check out below.
The Prisoner Wine Company is an official sponsor of UNCOVERED. For a limited time, take 20% off & get Shipping Included on the star-studded Prisoner lineup by using code: UNCOVERED at theprisonerwinecompany.com/uncovered.
Offer valid on first time online orders only for U.S. residents of legal drinking age through 12/31/2021. Rebate requests from alcoholic beverage retailers, wholesalers, or anyone suspected of submitting fraudulent requests, will not be honored or returned. Limit 1 offer per household, name, or address. For more information, contact customerservice@theprisonerwinecompany.com. Other exclusions may apply. Please enjoy our wines responsibly.