Omar Souleyman arrested on terrorism charges in Turkey
The singer and DJ was taken into custody by Turkish officials on Wednesday.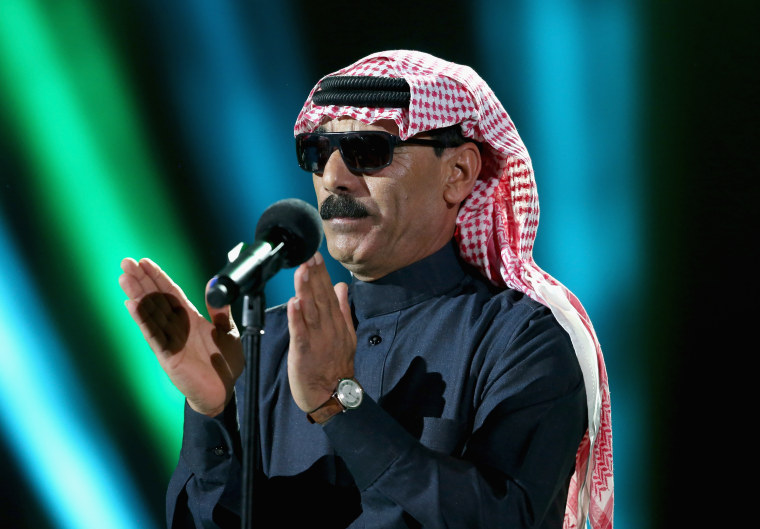 Syrian musician Omar Souleyman has been arrested on terrorism charges in Turkey, according to a report in The Guardian. The charges relate to what Turkish authorities allege is Souleyman's involvement with the Kurdistan Workers' party, also known as the PKK.
Officers took the 55-year-old singer and DJ into custody and searched his home in Şanlıurfa, in Turkey's southeast, on Wednesday morning, according to The Guardian. Souleyman's son Muhammad denied the allegations, telling a Syrian news outlet that a "malicious report" had been filed against his father.
Souleyman's manager told Agence France-Presse that he expected the artist to be released later on Wednesday, but Turkish authorities would do little more than confirm that Souleyman had been detained on a warrant for "membership of a terrorist organization." The AFP notes that tens of thousands of people have been detained on such charges in Turkey in recent years, as president Recep Tayyip Erdoğan has sought to crack down on perceived threats.
An Arab Syrian originally from the al-Hasakah province, on the Syria-Turkey border, Souleyman has been living in the town of Akçakale, where he runs a bakery, since the eruption of the Syrian Civil War in 2011.
His manager told AFP that police questioning was centered on a local report that Souleyman had traveled to a region of Syria controlled by the YPG, an offshoot of the PKK. The PKK is considered a terrorist organization by Turkey, the United States, the UK, and the European Union.