8485 is underground pop music's cheat code
The experimental artist is moving between genres and building a world of her own from scratch.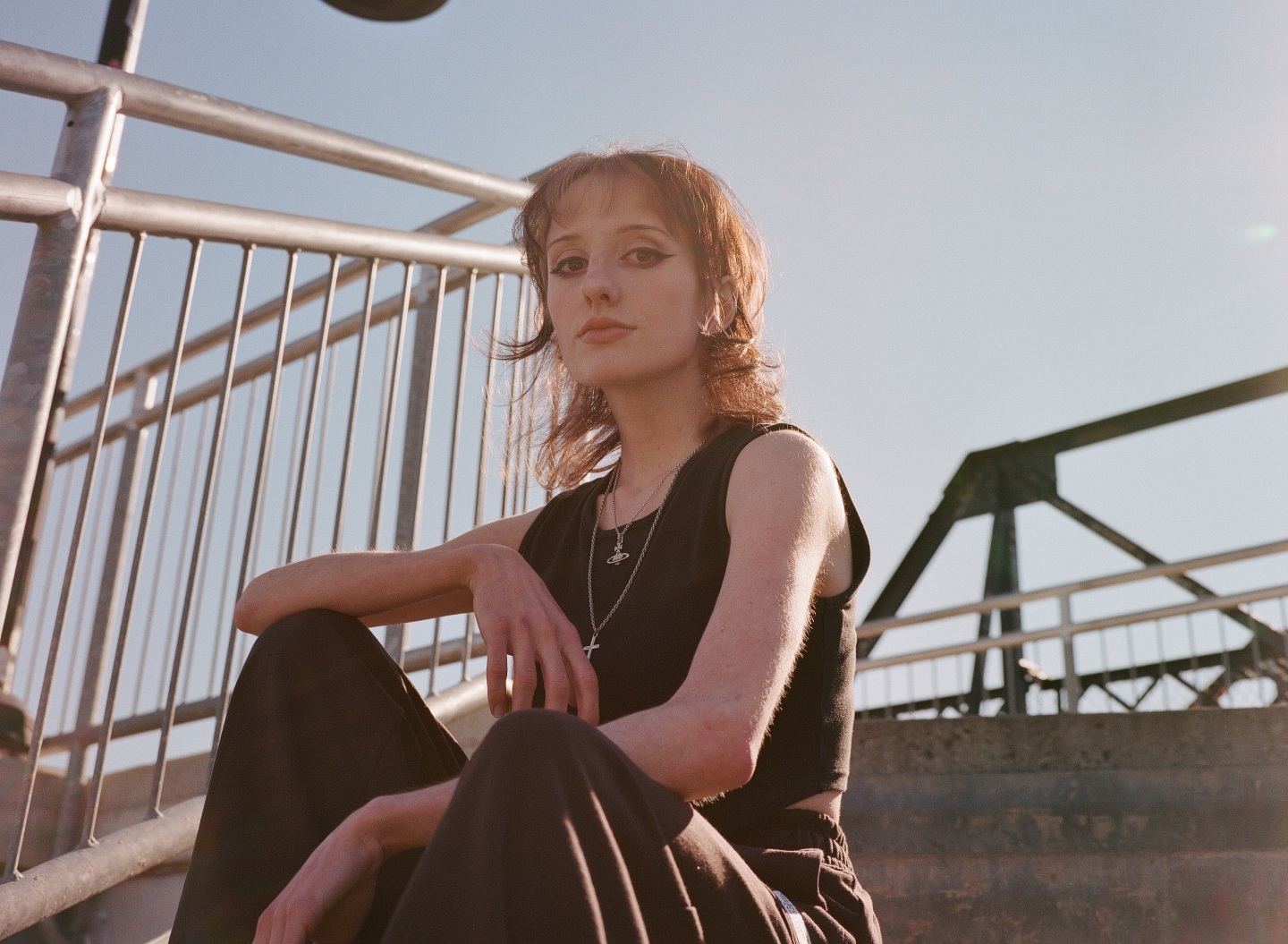 "I definitely want to leave the fourth wall as unbroken as possible." 8485 returns to this principle throughout our Zoom conversation, each time polite but firm. Her reticence in discussing any concrete details about herself — her name, age, and where she lives are all off limits — is rooted in her dedication to the fictional backstory she and the collective Helix Tears have devised. Her interest in the 8485 "lore" comes as she builds a cult following in the hyperpop/digicore spheres and, with her gorgeous EP plague town, moves beyond those genres.
As 8485 (or "Eighty" for short) describes the lore — it's a cyberpunk movie soundtracked by Paramore — plausible-sounding details dovetail with science fiction. In this world, 8485 is the name of an A.I. created by Helix Tears that has been installed in a young woman. Prior to this, the girl started playing in punk bands when she was 14, performing covers of the Canadian rock group Billy Talent (a previous interview places eighty's career beginnings in Toronto) and writing songs inspired by Breaking Benjamin and Pierce The Veil. She joined another band at 18 and began to focus more on developing her own voice, guided by what she calls "Tumblr pop girls" like Grimes circa Art Angels and Marina and the Diamonds' Electra Heart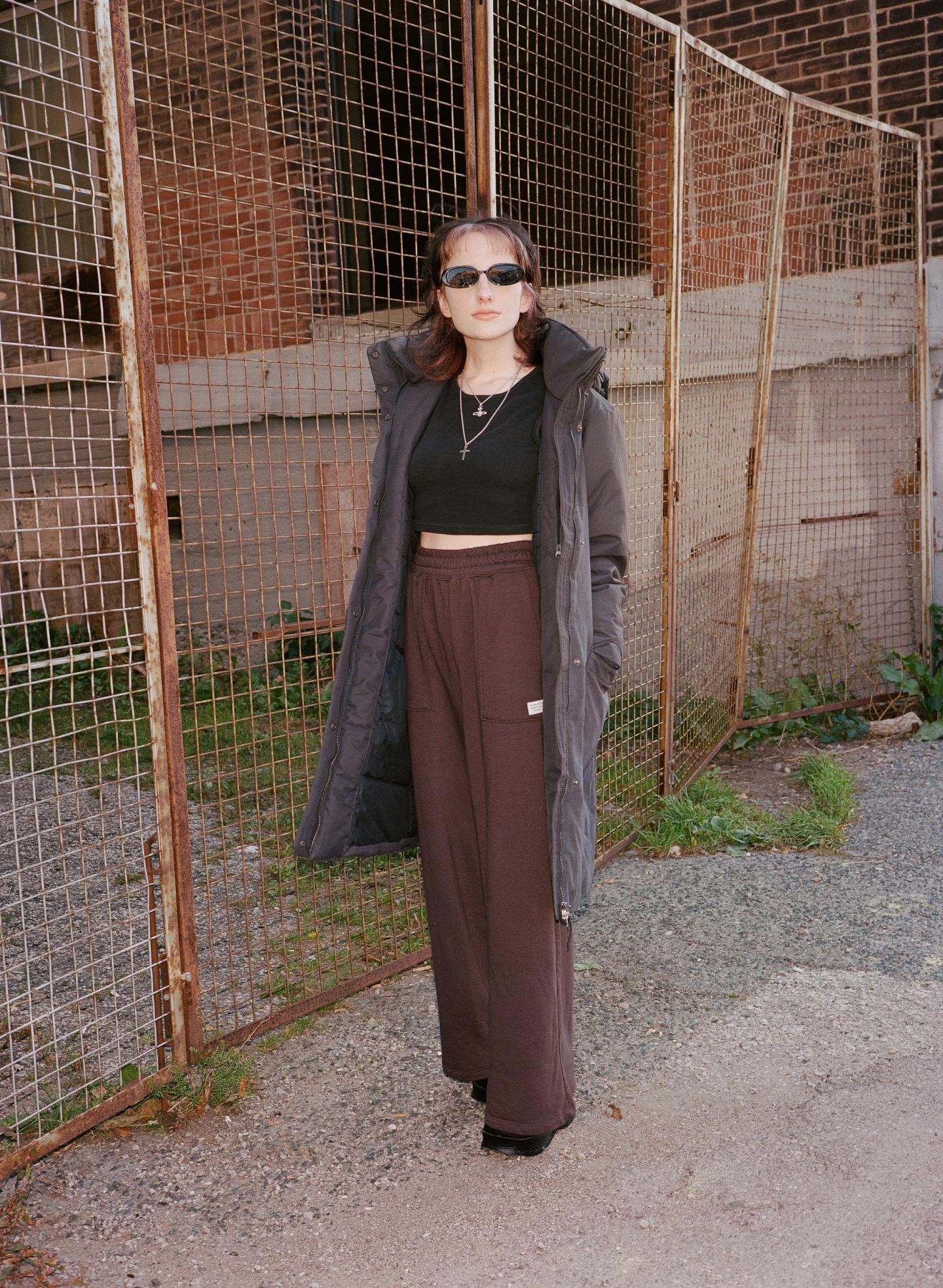 Around the same time, she took her online friendship with Blackwinterwells into the real world. Affectionately known by Eighty as "Wells," Blackwinterwells is the director of Helix Tears, co-producer of four of Plague Town's five songs, and a revered collaborator with other experimental pop acts like Osquinn. The singer showed Wells a sonic mood board to guide the production of the collaboration that would become "Ctrl:" Alice Gas, Laura Les, Bladee, and Throbbing Gristle were some of the touchstones. At a certain point, the singer's personality was replaced with 8485. Now, she sits in her bedroom, smiling through long scarlet-dyed hair and surrounded by musical instruments, on a choppy Zoom call that frequently reduces her to a mass of blurred pixels.
There's nothing new about a pop artist using a creative persona as a veil. But it's still worth pointing out that 8485 is not evasive in creating art or talking about it. She is able to discuss her motivations behind the music with fluency, giving credit to her producers while laying rightful claim to Plague Town as its principal songwriter. "I think that ideas often do have this lifespan where they start in one place," she says, "but if you let them sit, they can grow and connect with each other." The EP weaves together what 8485 refers to as "big" and "small" songs: "hangar," the project's opening track, taps suburban ennui wrapped in synth-pop melodies fit for the Drive soundtrack. Two songs later on "seer," she paints the picture of a love where the world's future is all too uncertain, a kaleidoscopic electro-pop ballad with Robyn-levels of emotional catharsis. "I think that I have a real tendency towards bigness," 8485 says of her songwriting, "but those small songs ground and contextualize the bigness. Both have to exist. The macro lens and the micro lens are always equally important because one helps you to understand the other."
Through the screen, I can see that 8485 is wearing a rosary around her neck. She says she is a practicing Catholic, and whether or not this is a part of the lore, there is a spirituality that moves through 8485's music, sometimes as a calming breeze and in other instances a destructive force. On Plague Town's "pure," 8485 is stuck between her love for Christ and anguish at her own shortcomings. "There was a time once, I thought I could be like you," she sings, "You should've seen it, all of the meaning, and all of what I can't do anymore." The beat, co-produced by Blackwinterwells and D Gen, glitters like cascading shards of stained glass tableaus depicting once beatific scenes, now scattered and tragic. "I think writing music has always been a pathway for me to understand and map out a lot of experiences that otherwise don't seem to make any sense," she says.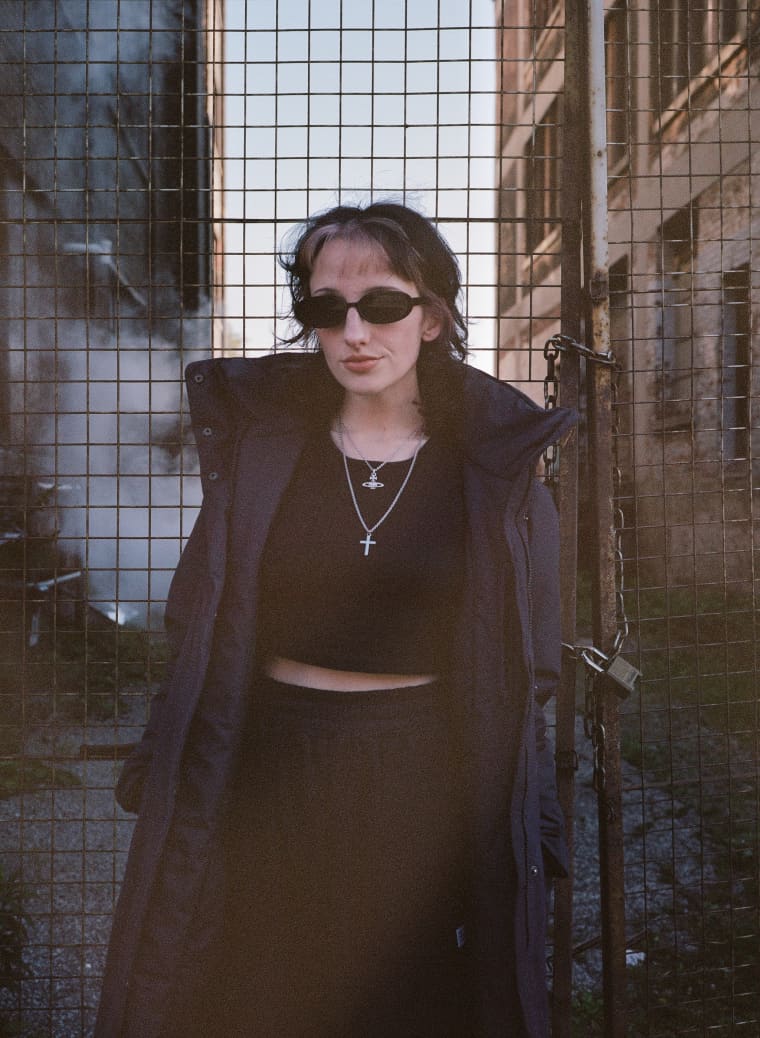 Each song on Plague Town offers what could be distinct and plausible sonic paths forward for 8485: you can easily imagine her committing to bringing witch-house back on "purgatory," or being the next big pop-punk revivalist thanks to "southview," featuring and co-produced by Lil Peep collaborator Fish Narc. Still, she isn't opposed to shifting back into the digicore of early singles like the Drain Gang-meets-SOPHIE bop "4real" and "1:15," simmering with post 100 gecs puppy love. "I do kind of love this concept of unstable identity," she says, "but you have to figure out what your core is, so that you have something that you carry with you to all those places." 8485 credits her friends (and programmers) in Helix Tears for "opening me up to a new type of collaboration… you have total freedom to build what you're building, but you also have this thing that everyone's building together."
With Helix Tears backing her, 8485 is constructing a reality within a music career. Her dedication to the fictional backstory reminds me of Grimes, who once called lore "sacred" and "her favorite art form." We talk about how turning real, intensely painful events from life into stories can lessen their control over us. "It's never going to feel the same as when you were in it," she says of memories. "It can also inspire nostalgia because it stings less, it looks more like a story." Wherever Plague Town's stories come from, they are able to make the listener feel like they're remembering something unmistakably real that may not have happened to them, just on the tip of our memory's tongue. It's 8485's superpower and she's not nearly out of fuel. `"I'm nostalgic for everything that's ever happened to me," she tells me. Whether it's the singer or the software talking, I believe them.