Skiifall is cracking the code
After breaking through with the indelible "Ting Tun Up," the Montreal-based rapper is expanding his sound, going global, and putting in the work to make something truly unique.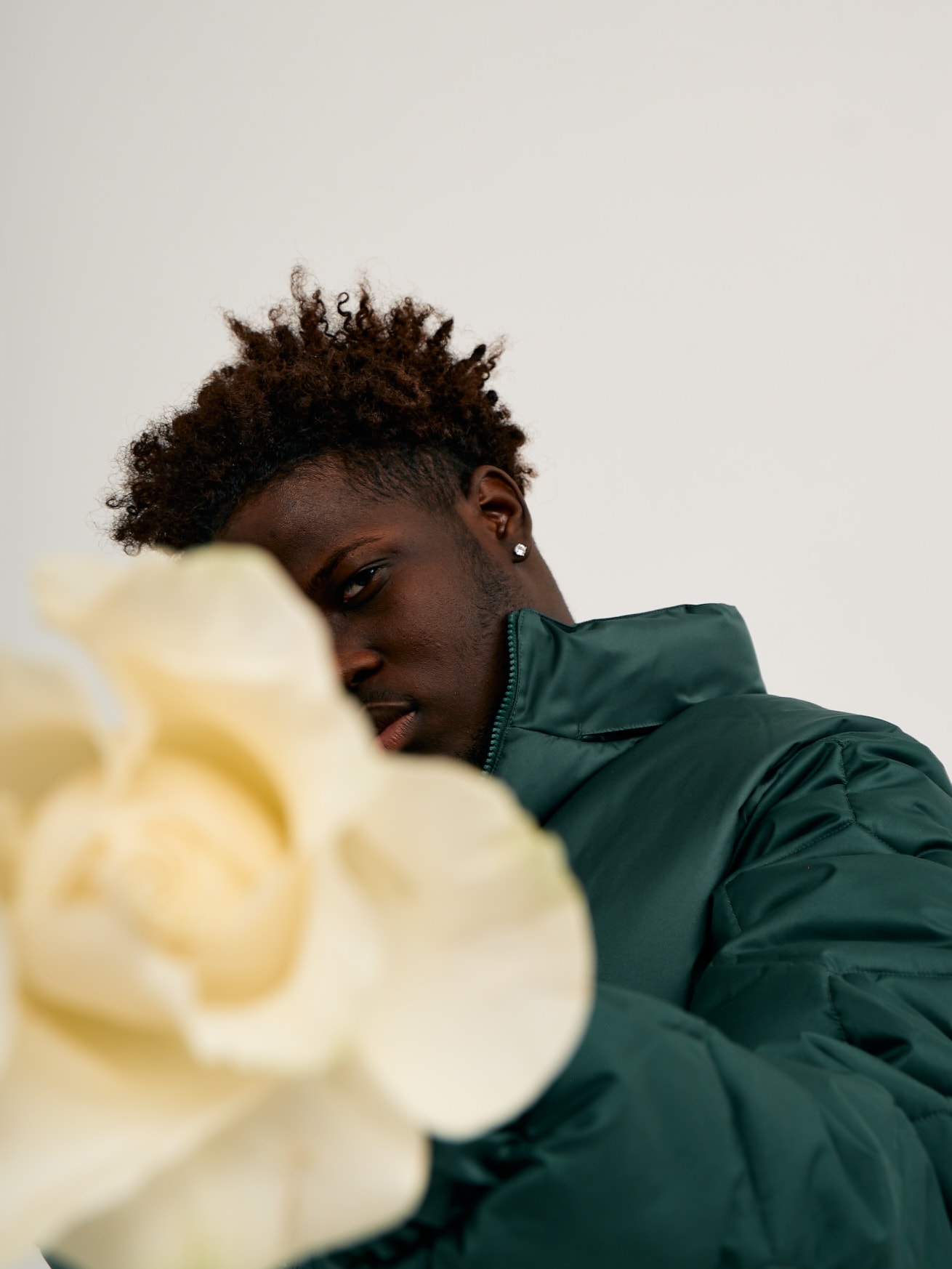 The FADER's longstanding GEN F series profiles the emerging artists you need to know right now.
Montreal, historically, isn't known for embracing rap stardom. Despite nurturing world class DJs like A-Trak and Kid Koala and producers to the greats including Kaytranada and Lunice, Canada's cultural capital has stubbornly refused to unite around a rap superstar. Dig a bit deeper and you'll find plenty of talent: a weekly backpack cypher in Girouard park, a plethora of French-speaking trap icons, and a long list of prospects from the rapidly gentrifying Little Burgundy neighborhood. But these scenes are rarely in dialogue, and they've never achieved the critical mass necessary to break internationally.
So when the 20-year-old Saint Vincent-born rapper Skiifall went viral last year thanks to the lilting, hooky "Ting Tun Up," clued-in music fans instantly started acclaiming him as Montreal's great rap hope: an artist who could expand the city's reputation beyond bookish art-rock bands and party-rocking dance acts. "It was crazy, the reaction when I got on at [Montreal festival] Mural Fest this summer," Skiifall says now, regarding his sudden ascent. "I just did what I had to do but it was my first time stepping out on such a big stage here and the noise, the reaction, it was beyond positive."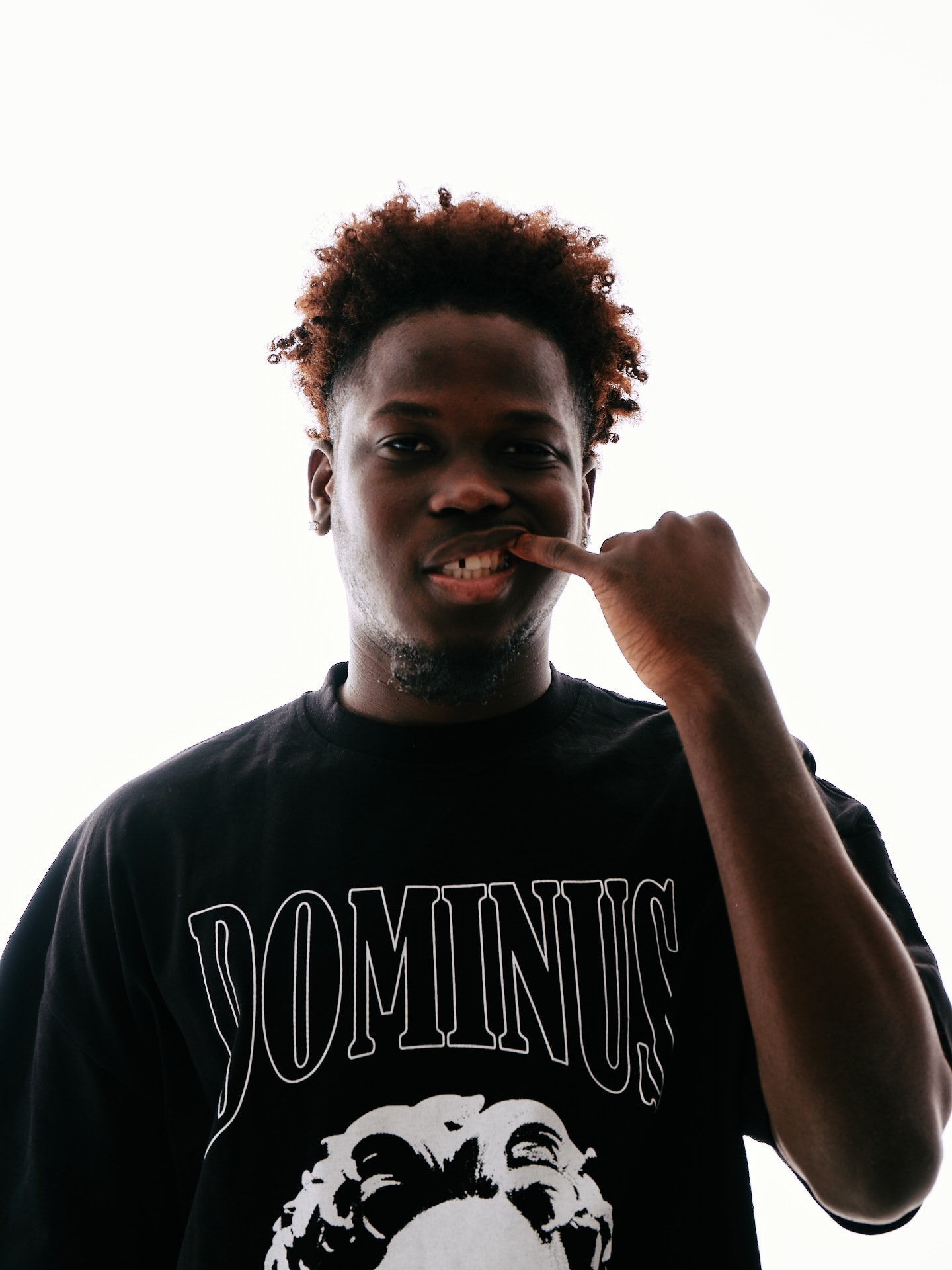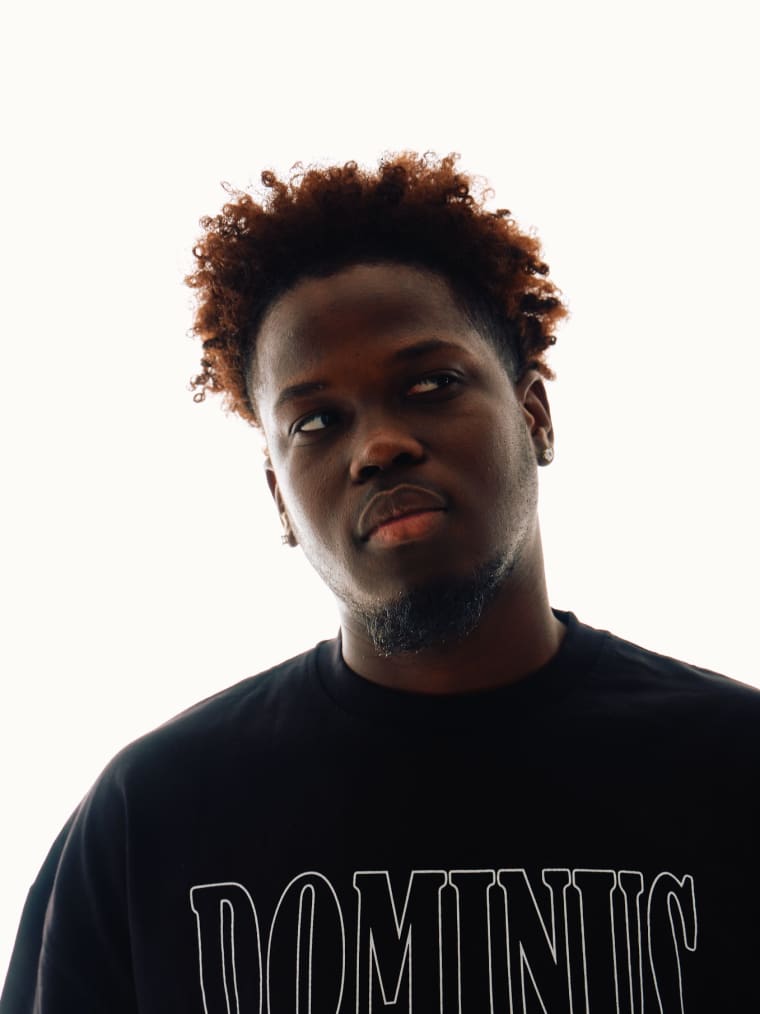 Being a such a young artist, however, doesn't mean Skiifall's success came overnight. Born to a mother already working internationally, he moved to Montreal to be with her at age 8, for what he originally thought was a two-month vacation, finding himself bouncing around the city's Côte Saint-Luc, Saint Laurent and NDG neighborhoods. "I wanted to go home, but I wanted to stay. I was confused," Skiifall says, reflecting on the transition. This also meant going to school in French, a language he didn't know, and learning to fit in with the city's overlapping Caribbean communities. "Growing up, people laughed how I talked. My English wasn't the way people talk here, in Canada. But now they fuck with it. I always said, 'No one's going to make me change.' At the same time, living here, it opened my eyes because of how Montreal's set up. I could be living in my situation, but one block away I'd see the richest houses in the city." It's a poignant observation, given he's wolfing down steak and eggs in one of his neighborhood's hippest cafés, a few blocks away from public housing.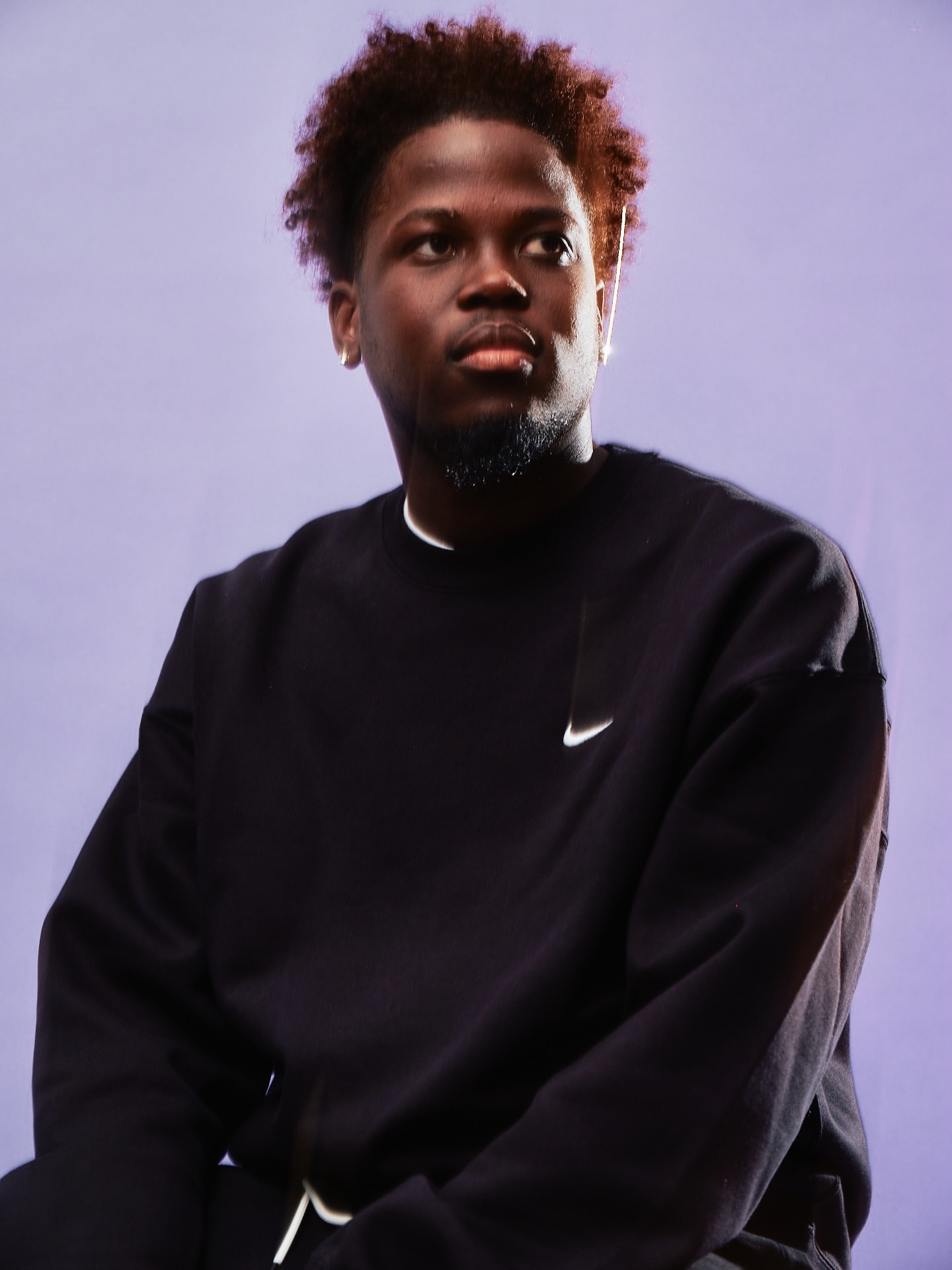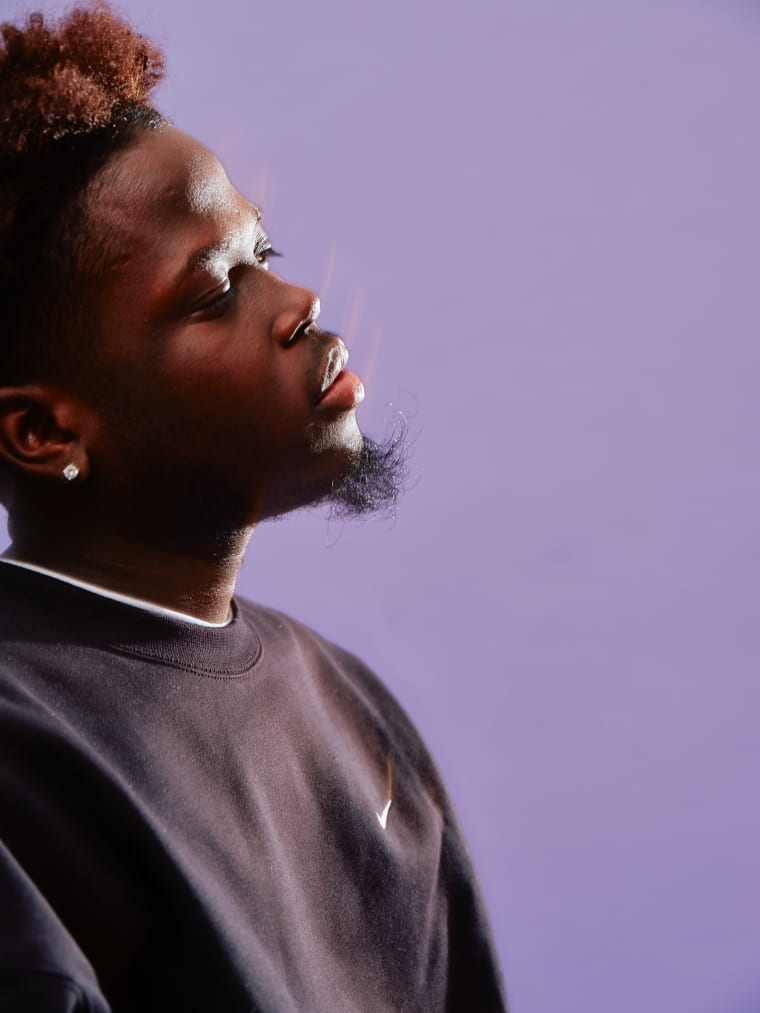 Skiifall's unique mix of influences extends to his musical outlook, where the soca, dancehall and R&B he heard at home would collide with the rap he'd hear attending an afterschool program at Cote-Des Neiges' NBS and Jeunesse 2000 studios, home to some of Montreal's most respected underground beatsmiths like Doctor MaD. There, starting at age 12, he began to hone his craft, spending over half a decade to figure out what worked for him. "I was part of the school band. My music teacher got me into it. She taught me how to write music and brought me to the studio for the first time and we learned how to make an album. But I had this transition period. I had years of learning and making errors: I tried trap music, I tried pop music, but it just wasn't me. I wanted to give up, but I knew I wasn't going to be the best rapper overnight. I actually took a long break over the summer and the first song I made coming back was 'Ting Tun Up,' and I immediately knew: this is my sound."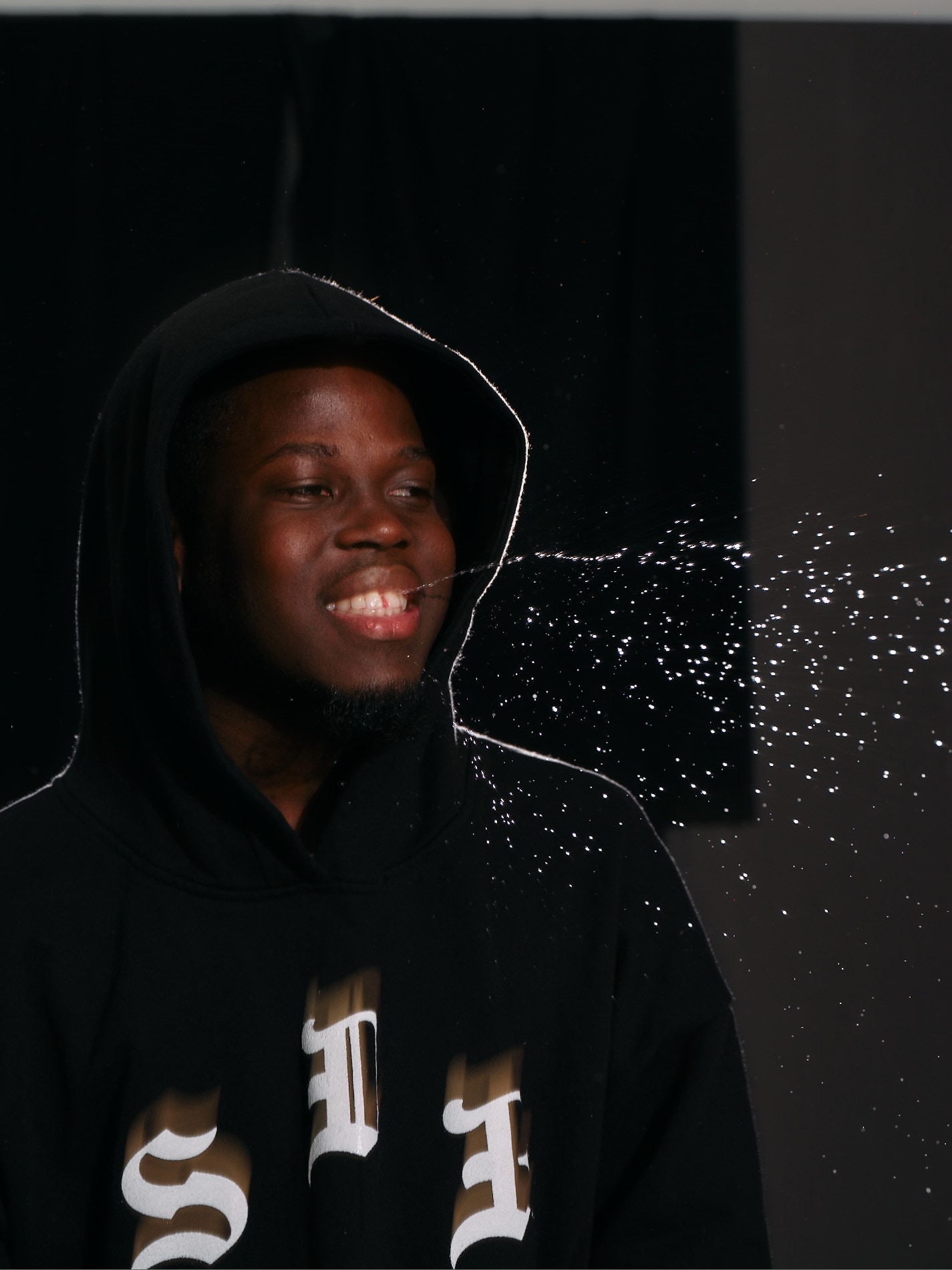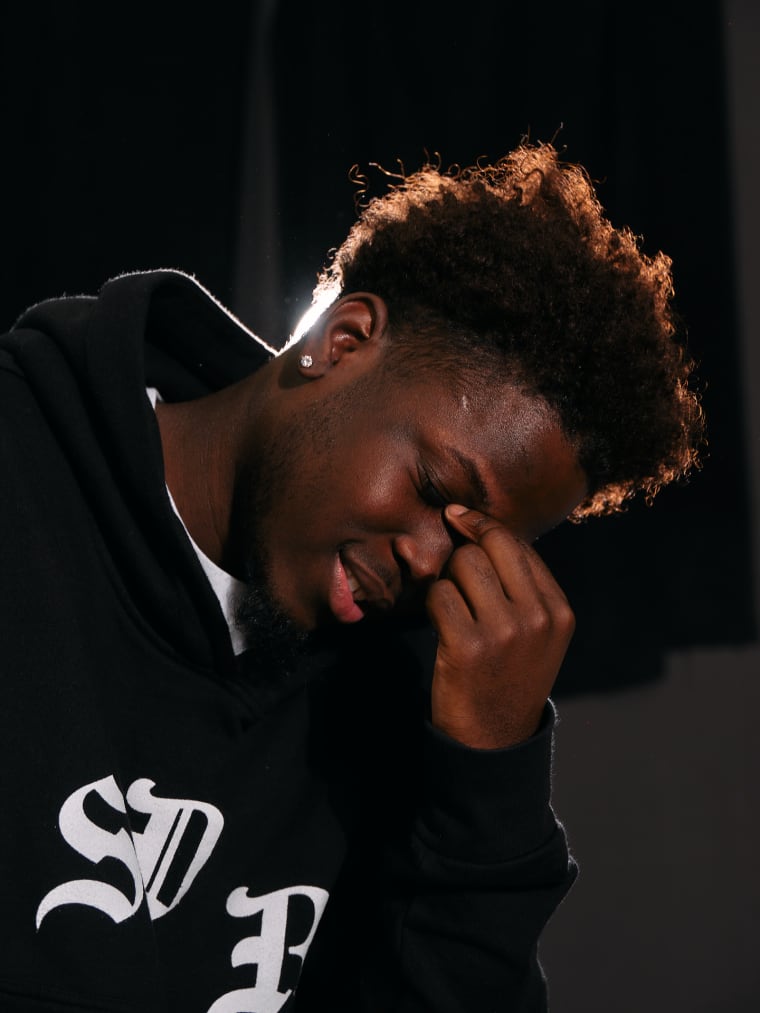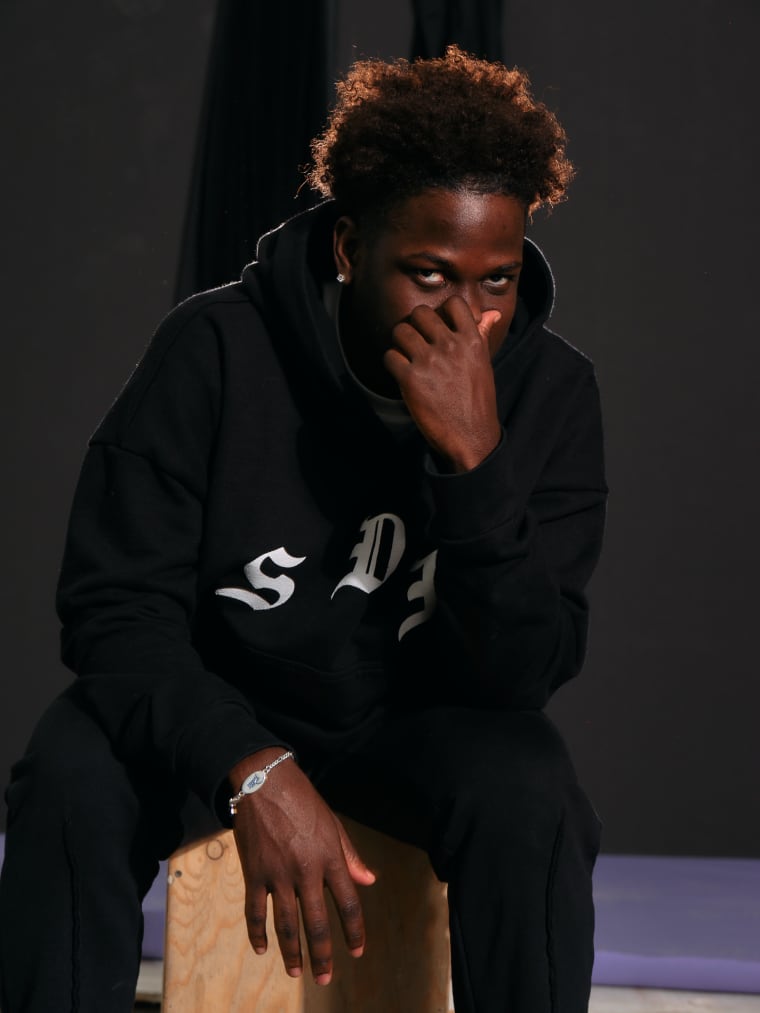 That sound, a blend of dancehall melodies, Vincentian slang, moody keys, and booming 808s immediately stood out both locally and internationally. For Montrealers used to rap coming from the city's larger Haitian and Jamaican communities, it was simultaneously familiar and unexpected, as if the wunderkind had cracked the code to combining the disparate musical influences animating Montreal's various pockets of Black culture, while also bringing something brand new to the table.
"Ting Tun Up" made a massive impact in the UK as well, rapidly receiving a sequel with a feature from UK driller Knucks, rave Instagram reviews from Jorja Smith, and a steady stream of plays from international listeners trying to figure out just where this kid came from. "From the day I dropped 'Ting Tun Up,' I promoted it in Montreal, Toronto, Ottawa, and Europe. I thought, I don't need to blow up in the States — the real tastemakers are abroad. There are so many rappers in the States. There's 10 million Lil Babies, but I want to be me. From the love I've been getting online to actually going to the UK, I realized that people really do fuck with my music. I knew it, but seeing it in person was a different story. They accept me because it's a brand-new sound, but there's drill and reggae and soca elements, so it connects." Nevertheless, Skiifall stresses that while he appreciates the love, he's determined to make it on his own terms, repping both Montreal and his roots: "It's about being the original one. I'm from Saint Vincent, not London. A lot of my people from Saint Vincent went to London. There's a lot of people in London that adapted to how we speak! They might not know that we talk like how they do, but it never bothered me."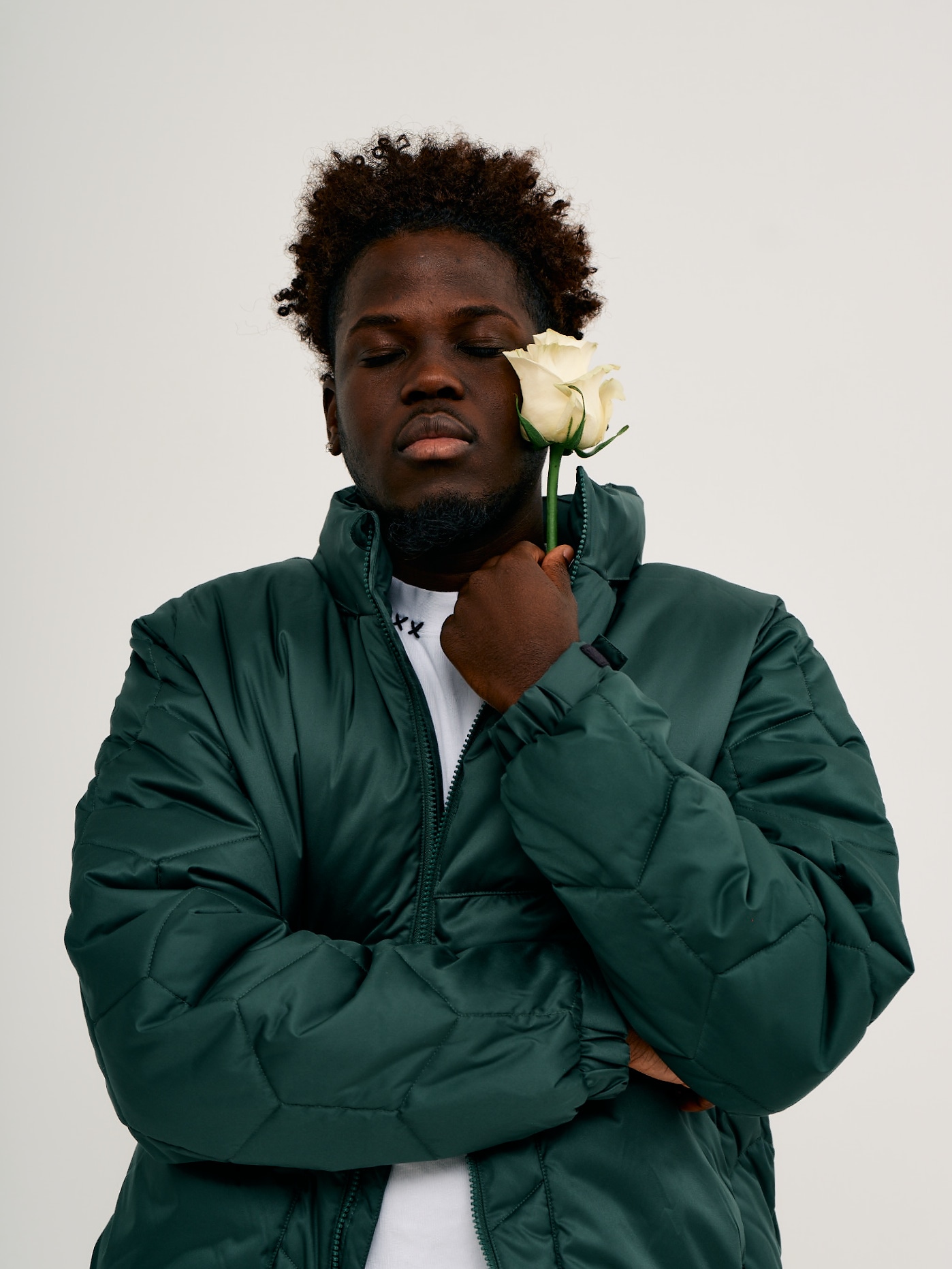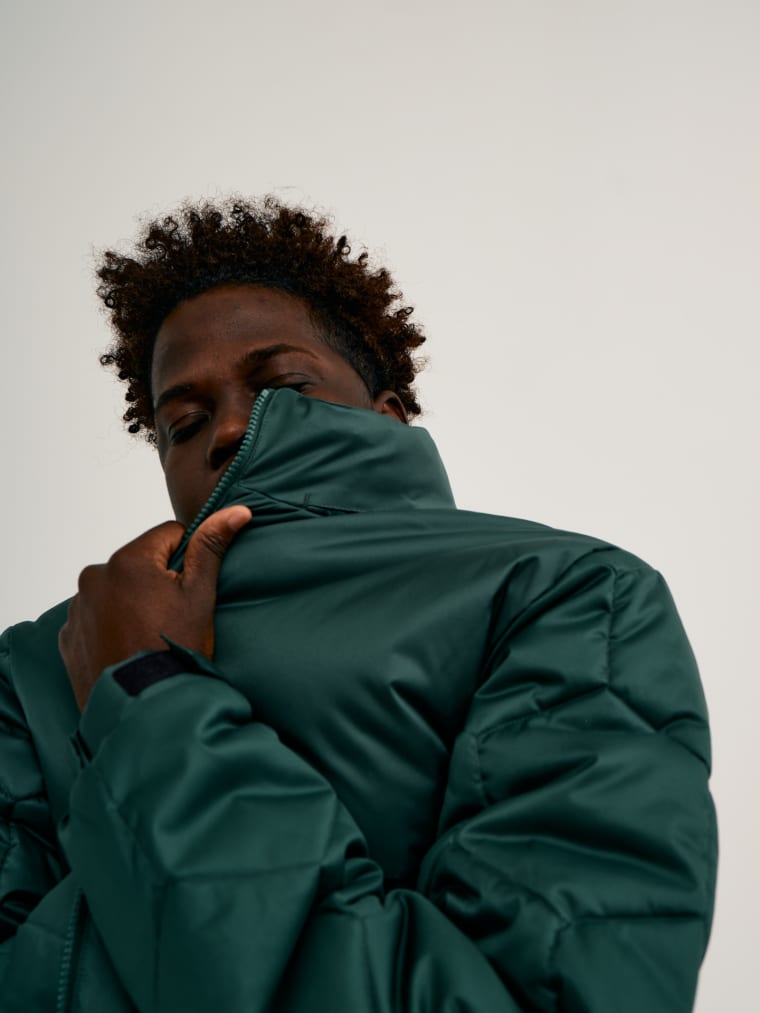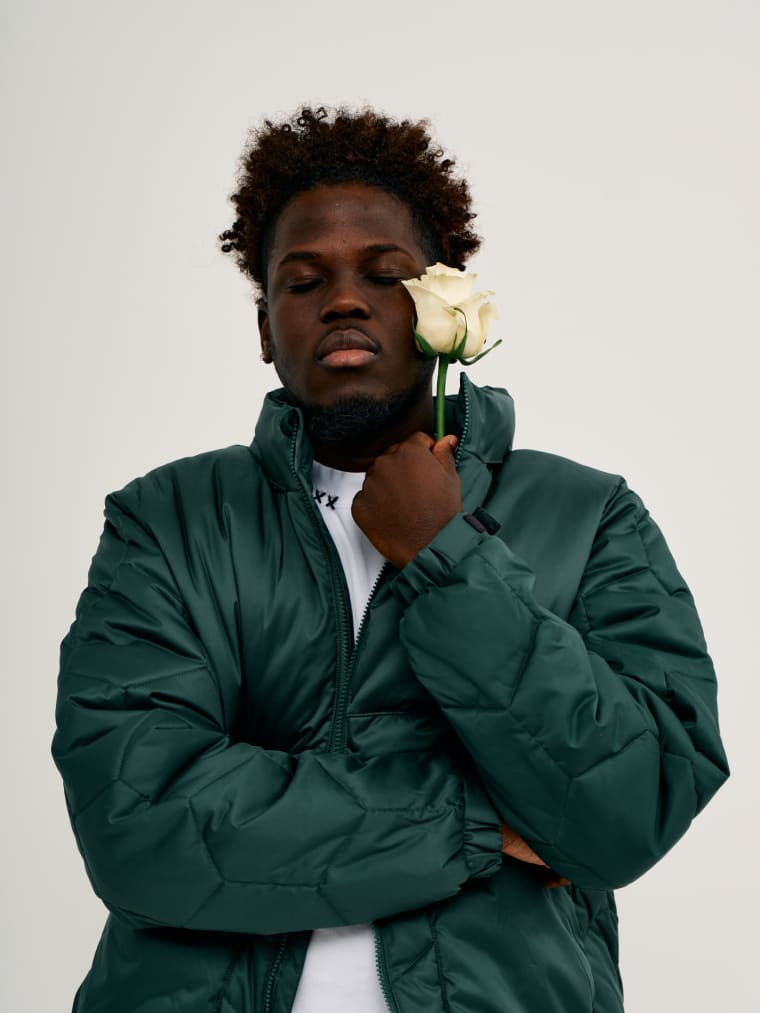 It's a duality Skiifall is keen to keep exploring, having recently returned from his first trip to London impressed with the city's musical infrastructure, but he's also emphatic about wanting to expand his sound to incorporate a deeper strain of Black music, from Jimi Hendrix's exploratory approach to sonics to the Reggae and Dub fueling Caribbean music since the '70s. It's an approach clearly audible on his latest single "Break of Dawn" with Torontonian jazz-funk instrumental group BadBadNotGood, a track combining the lilting melodies he's perfected so far and the chant down Babylon energy of classics Roots. Usually speaking with the reservation of a kid just beginning to acclimate to the influx of attention that comes with fame, he lights up when describing recent studio sessions and choosing the right delay to give his music the right texture. "People don't know how to renew the sound and make it new and interesting. My craziest influences right now are reggae and everything rootsy from back then."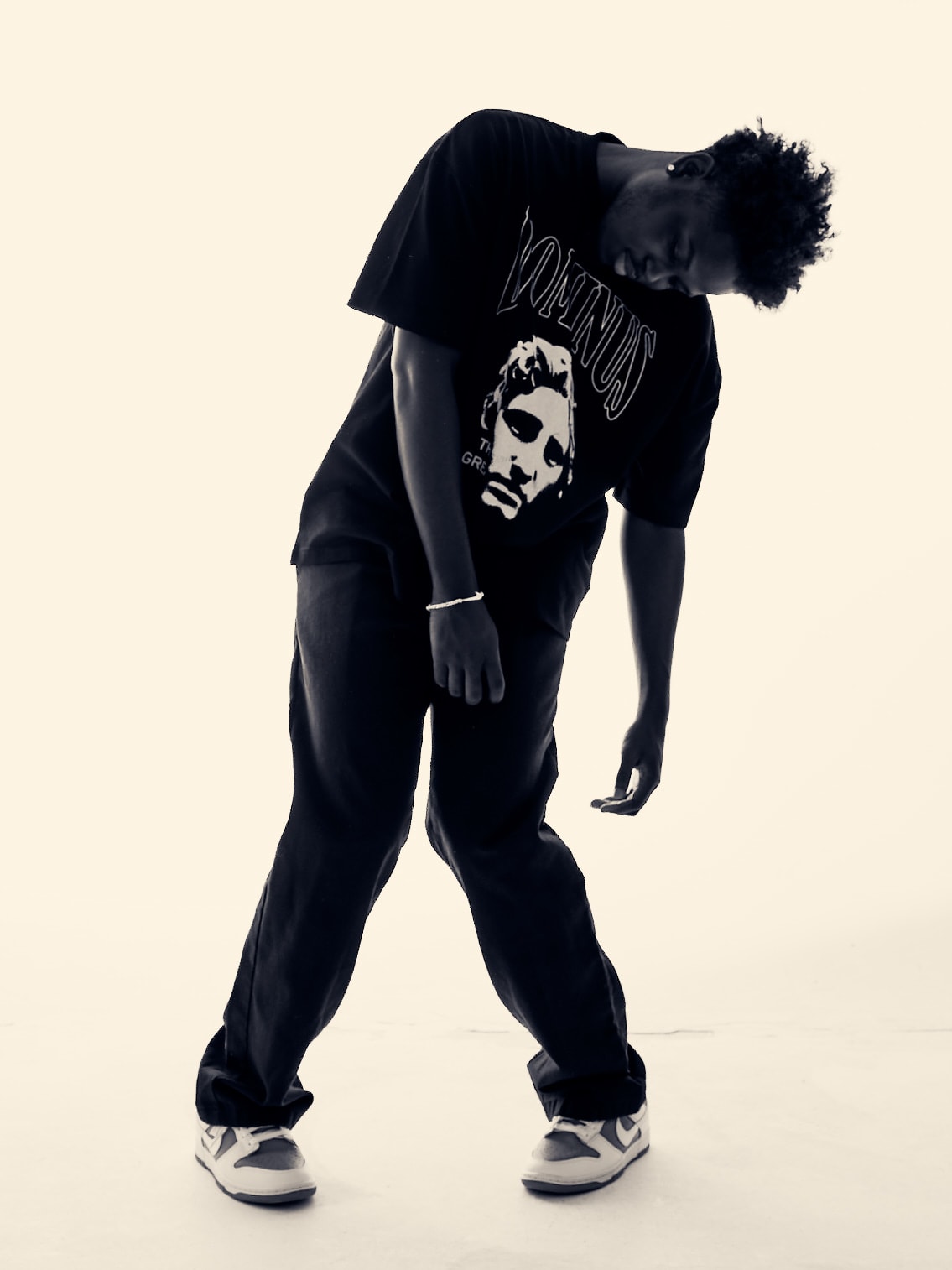 Despite "Break Of Dawn" already making waves on XL Recordings, Skiifall isn't keen rush his process to get an album out. "I need to take time. It has to sound right, I have to plan it months in advance before I really get into it. I don't want to just put together 10 songs and rush them out. That's not an album, that's a mixtape. I want to put 20 years of my life into my album. People will have to be patient, because you can't make good music overnight, every night. I need to experience life, listen to more music and learn more about myself, the people around me, and society." This past summer's Woiiyoie Tapes Vol. 1 is a punchy 3 track affair, from the breezy "My Gully" to gyal tune "Los Angeles" to the roughneck "Bagga Yute." The project effortlessly channeling the lightning-in-a-bottle energy of "Ting Tun Up" into songs equal parts accessible and authentic.
That bodes well for an artist who, on his breakout single, boldly claimed "Drake done know seh Skiifall next up." When pressed about it, he laughs: "Drake didn't say it, but I know he feels it. I said it in that way to catch his attention and have people tweeting — a friend of mine went to dinner with him and he acknowledged me. His manager follows me now. I manifested it all the way through. Your tongue is powerful, the way you say things: it will happen. But you got to put that hard work behind it."