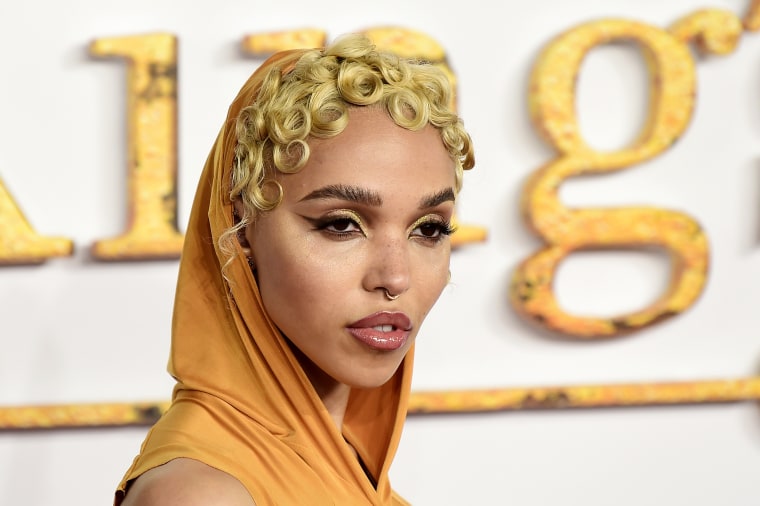 FKA twigs has announced CAPRISONGS, a new mixtape out on January 14. The project is the English singer-songwriter's first since her beloved 2019 effort MAGDALENE.
"CAPRISONGS is my journey back to myself through my amazing collaborators and friends," twigs wrote on Instagram. The collaborators included in the project's tracklisting are The Weeknd (who appeared on the project's lead single "Tears In The Club"), Rema, Shygirl, Pa Salieu, Daniel Caesar, Jorja Smith, and more.
Last year, twigs spoke with Louis Theroux about making new music over the course of the pandemic. "Over lockdown, I wrote an album, all over the internet... It's a real product of 2020. It's about being able to have my work represent landmarks in time. To make an album over FaceTime is the epitome of an artist being isolated and still having the desire to make work. So I felt that I did that." Whether or not that album, which was recorded with Rosalía producer El Guincho, is CAPRISONGS or something else remains to be seen.
CAPRISONGS tracklist
1. "Ride The Dragon"
2. "Honda" feat. Pa Salieu
3. "Meta Angel"
4. "Tears In The Club" feat. The Weeknd
5. "Oh My Love"
6. "Pamplemousse"
7. "Caprisongs Interlude"
8. "Lightbeamers"
9. "Papi Bones" feat. Shygirl
10. "Which Way" feat. Dystopia
11. "Jealousy" feat. Rema
12. "Careless" feat. Daniel Caesar
13. "Minds of Men"
14. "Minds of Men (outro)"
15. "Darjeeling" feat Jorja Smith and Unknown T
16. "Christi Interlude"
17. "Thank You Song"