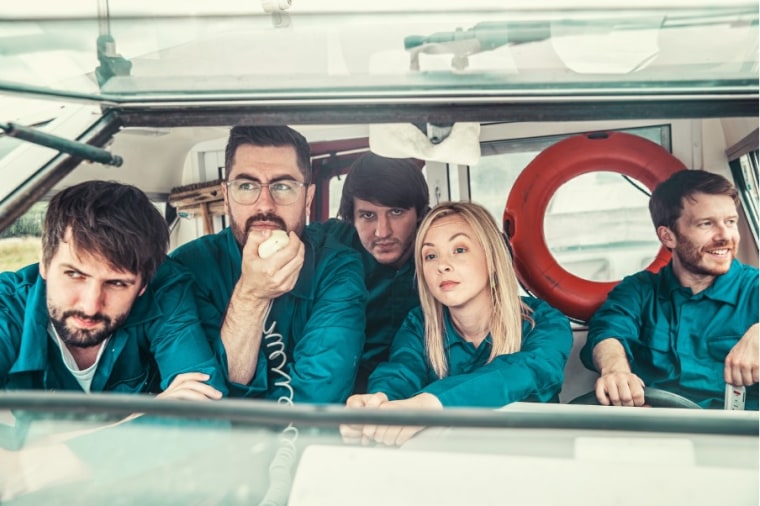 There is no right or wrong way to live through a pandemic but Silverbacks argue, fairly, that some people will come out of the experience with more credit than others. Inspired by the contrasting professions of frontman Daniel O'Kelly (writer) and his sister (a medical professional), "A Job Worth Something" weaves anxiety, pride, and a dash of shame into three minutes of wiry punk. It's the perfect tonic for those with little else to do right now than hunker down and ride this whole thing out.
An accompanying video for "A Job Worth Something" builds on these themes, capturing O'Kelly as he busies himself around the house after "waking up with no purpose, just to go to sleep." The darkly humorous clip includes footage of hours being wiled away in the bathroom mirror and curious use of a foot spa.
"For most of the pandemic I lived with my sister who is a healthcare worker and was working in the designated covid hospital in St James' Dublin," O'Kelly told The FADER. "Unfortunately, I was far less heroic, writing copy for a car insurance company. This song is about feeling embarrassed about how different our lives were at this time. When it comes to telling my grandchildren what all this was like, I'll be telling them about my sisters who have more important stories to share."
"A Job Worth Something" is the final single to be lifted from the Irish band's new album Archive Material prior to its release on January 21. Archive Material is Silverbacks' second album following 2020 debut, Fad.