Wiki's World
Surrounded by his inner circle, quintessential New Yorker Wiki offers his philosophy on friendship, creativity, and success.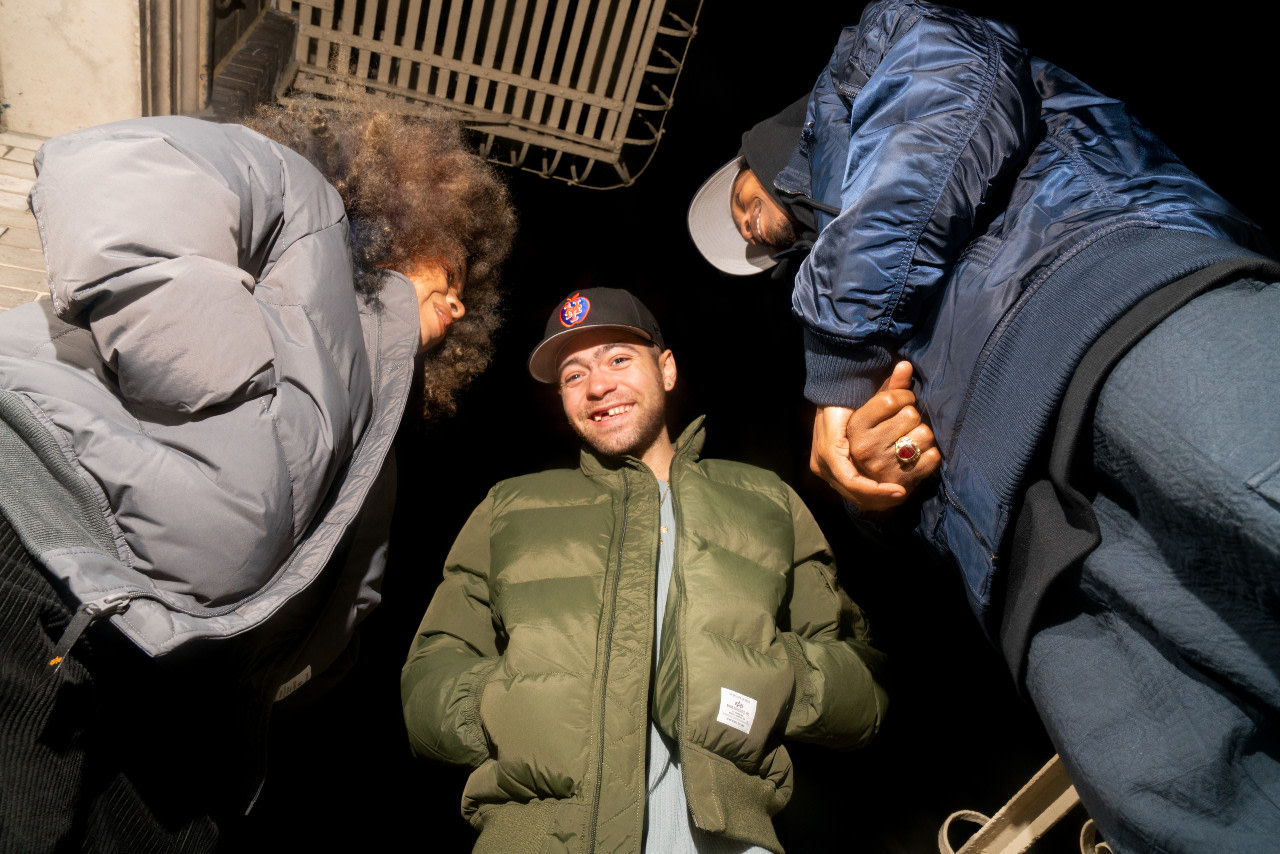 Wiki's music is so closely linked to New York, specifically its upper westside, that it doubles as both a shared love letter for locals as well as a window into they city for outsiders. His skill as a storyteller and documenter of his hometown is augmented by a group of close friends and collaborators, as heard on albums like Oofie and 2021's stellar Half God. It was only right, then, that he was joined by fellow artists Remy Banks and Duendita, as well as model and actress Cameron Grace Carter, to style Alpha's Heritage Collection.
Taking to the streets of New York,whether it's atop a high rise or deep under the cover of the subway, Wiki and his crew roll deep and stay close always. "I love to laugh with my friends," Wiki says. "I like to converse, whether it's history, music, art, style, current events, or theories."
As well as staying challenged by those closest to him, Wiki also uses his city as inspiration. "There's always something new happening nothing ever gets too stagnant," he says. "But really anywhere I'm at it I find inspiration it could be in nature or just based off what someone said in conversation. I'm inspired by the world and the people in it. I'll read and watch films, but there's something about being in the real world and having tangible experiences with people that's different."