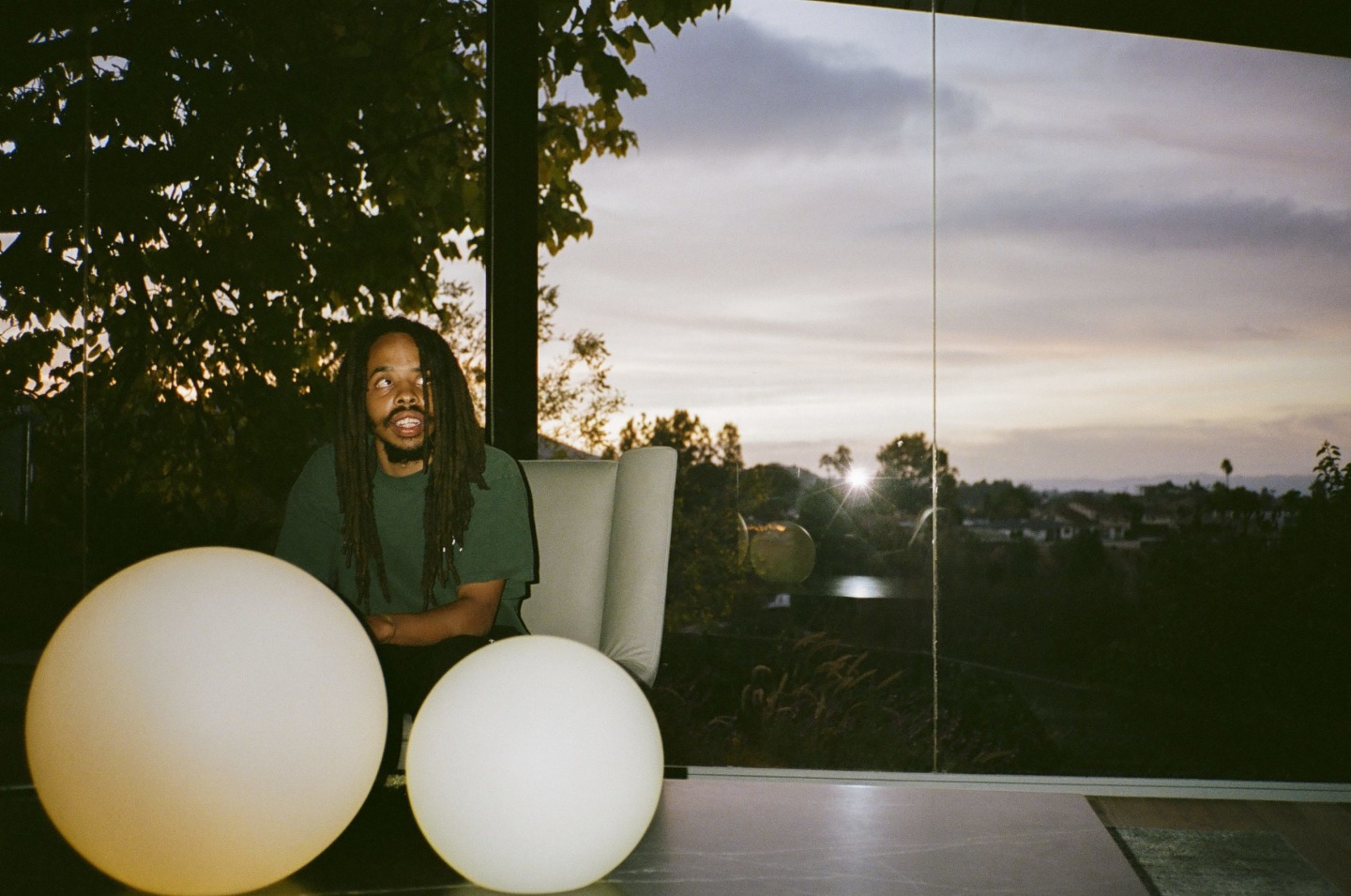 Earl Sweatshirt first emerged rapping crass "jokes" from a salon chair in his breakout 2010 song "EARL"; by the end of the decade, he was practically unrecognizable. His raps would morph into a slow-churning stream-of-consciousness, no longer employing the noodly flows and brashness of the 2010 mixtape Earl, and the beats curdled into cold, stiff loops that groaned beneath the weight of his angst. Despite the drastic change in aesthetic, the core of Earl's music, a love of wordplay and dense poetic phrasing, remained in plain sight. When he's at his most emotionally distant on Some Rap Songs and Feet of Clay, you could still hear the more thoughtful and angst-ridden Earl that popped up on Doris. But added years of maturing from Earl, who is now 27 and a father, has made for greater revelations. Earl had to grow up in the public eye—he was a young black man who stumbled into a level of fame that he had to quickly learn to handle. Because of that, his music can seem like he's detangling thoughts in real-time and opening up his healing process to the world.
Speaking with Rolling Stone in December, Earl said he felt he had closed a chapter of his life with his last two releases. "A wound that opened towards the beginning of a nigga's career was the one with my mom," he said, referring to the threats and online hate sent her way after he was sent to boarding school in 2010. "So I had to close that jawn publicly, because it was opened publicly." Sick!, his newest album, treads his usual paths of introspective musing, but has a forward momentum that keeps it focused on the future. "Didn't look back when I broke soil / 'Cause every time I did it would hurt more," he raps on "2010." Admissions like that would have gone down like bitter spoonfuls of cough syrup in the past, but he sounds at ease with these concessions here. There are pockets of hope, but Earl's resilience and acceptance of life's meandering nature gives Sick! its restorative power.
Over the last few years, Earl's friendships with artists like MIKE, Navy Blue, Mavi, and others, have created an interconnected web of influences. While Earl influenced some of them early on, it became clear that Earl had just as much learned from them. When their names don't appear on each other's work as features, you're likely to find their producer aliases in the credits, or they'll wax poetic in interviews about exchanges that pushed them to make art. On "Fire in the Hole," he references Brooklyn rapper and compatriot AKAI SOLO and embraces his mantra: "It's no rewinding, for the umpteenth time, it's only forward." This urge to build community is articulated in a speech from Afrobeat legend Fela Kuti that closes out the album's title track: "Art is what is happening at a particular time of a people's development or underdevelopment… [M]usic has to be for revolution. Really working with the people, enlightening the people, and doing your duty as a citizen to play music and act and do something about the system." When Earl breaks bread with his chosen family, he makes space to learn and grow together.
Sick! distinguishes itself from SRS and Feet of Clay with narrative clarity that increases its accessibility. References to the pandemic—masks and isolation—cast a gloomy shadow over the album, which was recorded after Earl scrapped the more "optimistic" album he originally made. Even with the new set of influences, the album refuses to rest in one place for too long thanks in part to breath-taking production from The Alchemist, Rob Chambers, Theravada, and Samiyam. Detroit producer Black Noi$e's beat for "Vision" slowly builds until it smashes through a stained glass window, glittery shards falling from the sky. It results in an album that resembles walking through a museum. Carefully placed scraps of Earl's memory guide you along the path he's plotted; suddenly, one you originally overlooked on first glance makes you pause, relisten, and reconsider how you've approached everything else he's said. "This game of telephone massive," Earl sulks as keys trickle on top of his head like raindrops on "Tabula Rasa." "I do what I have to with the fragments."
Since 2013's Doris, grief and death have been overarching themes of Earl's writing. It first appeared as him boiling over about his strained relationship with his father, South African poet Keorapetse Kgositsile; in one song, he'd crumble when thinking about the expectations people had for him because of his instant deification, in the next, he'd puff out his chest and shoutout "the fathers that didn't raise us." He's no longer interested in those one-sided negotiations. On Sick!, Earl finds himself in conversation with sampled dialogue that provides instructions on how to make Black children happy without magic, and wonders about his polyglot grandfather who "somehow never had nothing to say." His search for understanding has led him to discover lessons in everything he consumes for everything he creates.
Sick! can feel like Earl coming full circle at times. On "Old Friend" and "2010," he flips a switch and raps with new urgency and pulls out an especially slick flow on "Lobby" that wouldn't feel out of place on one of his first two albums. The ennui that has colored his recent output makes it a little shocking to hear him come out the gate rapping with such intensity. Though these moments don't come off as a celebration of the past, he's just taking a few useful tricks from a former version of himself while winking at longtime fans. In that Rolling Stone interview, Earl spoke about this being the start of a new cycle. Earl Sweatshirt has spent the last decade regaining control of his life: breaking unhealthy patterns, planting new growth beneath rubble, and nursing the wounds of loved ones that were opened by his fame. Sorting through his anguished past has taken time, but he's found peace within his life. Earl's ready to do a little living outside of the limelight now.