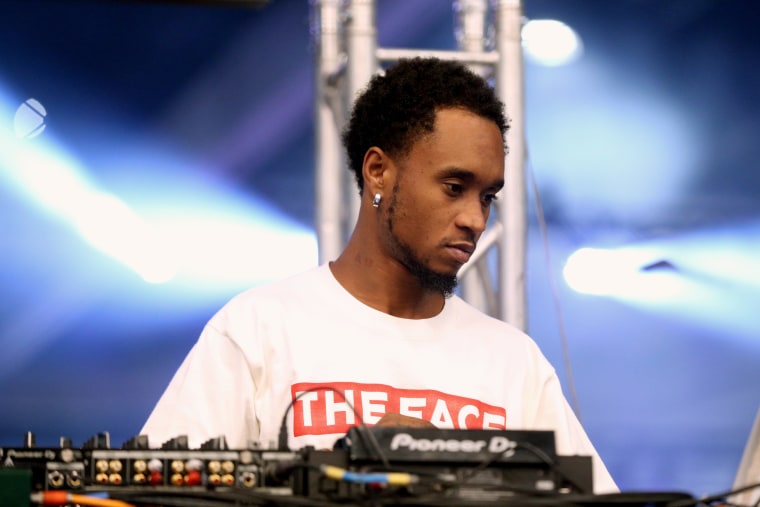 Slim Jxmmi, one half of the hip-hop duo Rae Sremmurd, was arrested on Tuesday in Miami and charged with battery. Jxmmi's arrest, first reported by TMZ, has been logged in the Miami-Dade Department of Corrections under his birth name Aaquil Brown. Bond has been set at $1,500.
According to TMZ's report, Slim Jxmmi is accused of attacking his girlfriend and the mother of his son at their home. The alleged confrontation began after an argument over Jxmmi following another woman on Twitter — Jxmmi left their residence and allegedly became violent when he returned later. TMZ claims that Jxmmi allegedly "pulled [the alleged victim's] hair so hard her extension was ripped from her scalp" when she attempted to move their son to his bed.
The alleged victim reportedly attempted to record the conflict on her phone, but Jxmmi is reported to have kicked down a door where she was hiding, took the phone from her, and threw it out of a window. Police reportedly retrieved the undamaged phone after arriving on the scene.
The FADER has reached out to Miami-Dade Police and Slim Jxmmi's representative for more information.