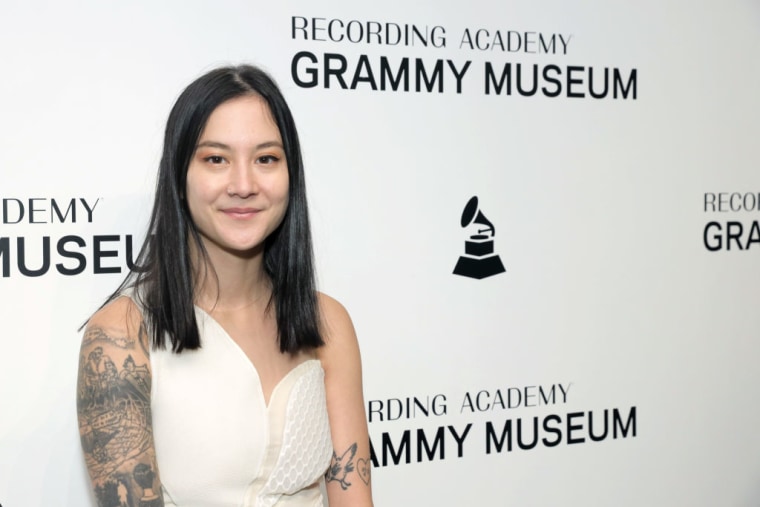 Japanese Breakfast (a.k.a Michelle Zauner) has shared a cover of Yoko Ono's 1981 track '"Nobody Sees Me Like You Do." The cover will feature on Ocean Child, an upcoming Ono tribute album to be released on February 18, the artist's 89th birthday.
"Nobody Sees Me Like You Do" first appeared on Ono's Season Of Glass album, her first solo effort following the death of John Lennon in 1980. Check out the cover below
Ocean Child: Songs Of Yoko Ono was curated by Ben Gibbard of Death Cab For Cutite and features 14 new versions of songs from across Ono's career. The album is also accompanied by a podcast, hosted by Gibbard, in which he speaks with the artists involved in the project about Ono and her work.
In a preview of Zauner's episode, she explained to Gibbard and co-host Jenny Eliscu why Ono's work struck a chord with her. "She was the most - sort of - hated woman in music for a while - so unfairly - that I think, obviously, as an Asian woman, I sided with her, and saw her as a very deep and complex artist that was being unfairly judged by the world and how difficult that must have been. And it became very symbolic for me."
Other artists who have contributed covers to Ocean Child include Sharon Van Etten, Jay Som, US Girls, Death Cab For Cutie, and David Byrne, whose take on "Who Has Seen The Wind?" with Yo La Tengo was released last month.