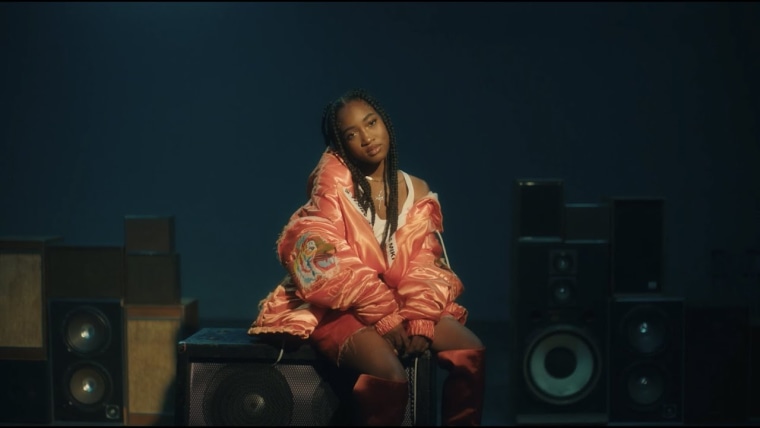 Grammy Award-winning singer/songwriter Nija has released her debut solo project, Don't Say I Didn't Warn You. The New Jersey-born artist's 10-song offering was executive produced by Jack Rochon (6LACK, Shelley FKA DRAM) and features previously released singles "Ease My Mind (Come Over)," "Finesse," and "On Call." Stream Don't Say I Didn't Warn You below.
"There's a stigma against songwriters turning into artists because usually they give all their sauce away," Nija said in a press release about the album. "But I've always made sure I went above and beyond people's expectations, so don't say I didn't warn you about that."
Before she turned 21, Nija had already written songs for Beyoncé ("LoveHappy," "Heard About Us) and Cardi B ("I Do," Ring"). Last year, Nija received her third Grammy for co-writing Lady Gaga and Ariana Grande's Billboard-topping "Rain on Me."
Revisit our 2018 interview with the in-demand songwriter: "Beyoncé and Cardi B's secret weapon is 20-year-old songwriter Nija Charles."