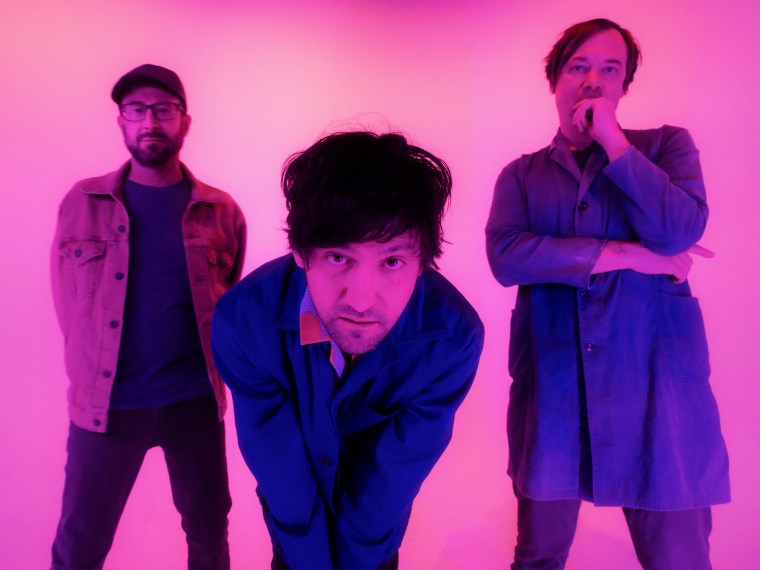 Bright Eyes have shared three new songs ahead of an extensive reissue project set to roll-out across the coming year. The band, fronted by Conor Oberst, will re-release all nine of their studio albums in what is being described as a "Companion" seriesw with each release being accompanied by an EP of new recordings.
The first three Bright Eyes albums, A Collection of Songs Written and Recorded 1995-1997, Letting Off The Happiness, and 2000's Fevers and Mirrors, will be reissued on May 27. Today the group shares reworked versions of "Falling Out of Love At This Volume," "Contrast And Compare" featuring Waxahatchee and "Haligh, Haligh, A Lie, Haligh" featuring Phoebe Bridgers.
Bridgers, with whom Oberst recorded an album as Better Oblivion Community Center in 2020, features heavily across the upcoming EPs. See below for the full tracklisting information.
Release dates for the next six re-releases are TBC. In total the band will release 54 new recordings over the coming year as part of the "Companion" EPs. "It's a meaningful way to connect with the past that doesn't feel totally nostalgic and self-indulgent," Oberst said in a statement. "We are taking these songs and making them interesting to us all over again. I like that. I like a challenge. I like to be forced to do something that's slightly hard, just to see if we can."
A Collection of Songs Written and Recorded 1995-1997: A Companion
"Driving Fast Through A Big City At Night"
"Solid Jackson"
"A Celebration Upon Completion"
"Falling Out of Love At This Volume"
"Exaltation On A Cool Kitchen Floor"
"Double Joe" (Simon Joyner cover)
Letting Off The Happiness: A Companion
"The Difference In The Shades"
"The City Has Sex (feat. Waxahatchee)"
"Contrast And Compare (feat. Waxahatchee)"
"Kathy With A K's Song (feat. M Ward)"
"St. Ides Heaven (feat. Phoebe Bridgers)" (Elliott Smith cover)
"June On The West Coast (feat. Becky Stark)"
Fevers and Mirrors: A Companion:
"Haligh, Haligh, A Lie, Haligh (feat. Phoebe Bridgers)"
"A Scale, A Mirror, And Those Indifferent Clocks (feat. Phoebe Bridgers)"
"Arienette"
"Hypnotist (Song for Daniel H)" (Lullaby For The Working Class cover)
"When The Curious Girl Realizes She Is Under Glass (feat. Phoebe Bridgers)"
"A Spindle, A Darkness, A Fever, And A Necklace (feat. Phoebe Bridgers)"