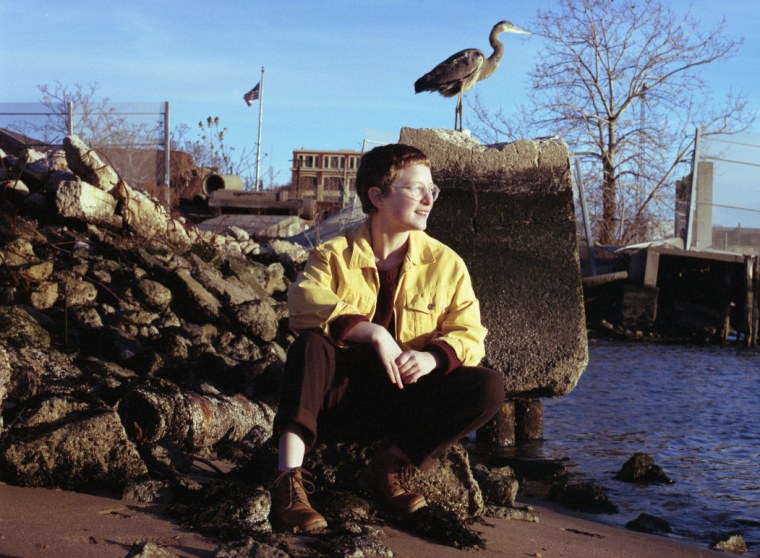 Midnight Cowboy is the classic 1969 movie about a male escort and a friend that both exposed the dark and seedy side of New York and kickstarted a revolution of small, independent-minded cinema that lasted the next decade. There's a lot to dig into in the movie and songwriter Dena Miller, who records as Deer Scout latched onto the sense of how the big city can be erode a person's innocence on new song "Cowboy." It's the first single from the upcoming debut album Woodpecker, which will be released on April 8.
Deer Scout's music is gentle and warm, protective almost and there's an empathetic way she sings "In the end a player is bound to get played" over delicately picked guitar chords. The song comes with an equally charming video that follows an elderly gentleman as he enjoys all the fun of the fair; riding the big wheel, getting his face painted, and more. He even wins a goldfish in a plastic bag.
"'Cowboy' was written in a house in Ohio where the driveway was off a sharp bend on the highway, so if you were approaching it from the opposite side, you had to make a blind left turn into the gap in between the yellow turning arrows," Miller tells The FADER. "It's a song about feeling like you're one step behind everybody else, like a small fish in a big pond, and being a little bit naive."