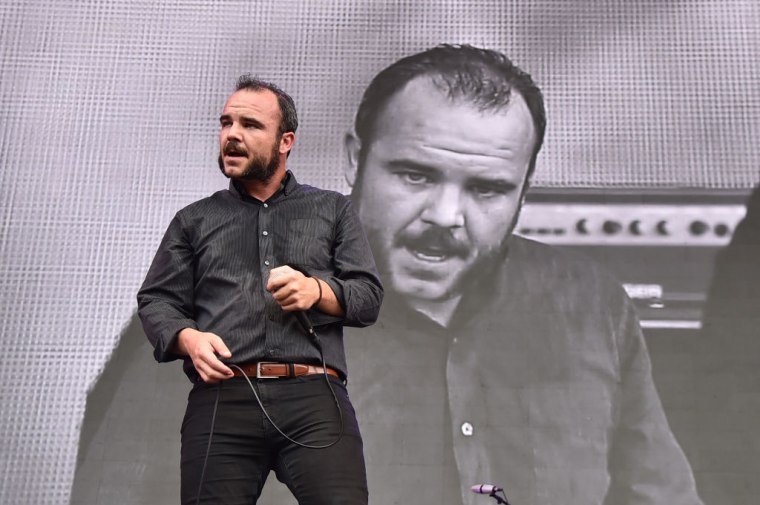 Future Islands are back with new music. The band's new song "King Of Sweden" can be streamed below. It is the first release from the group since 2020 album As Long As You Are and was first debuted on Tuesday night's episode of The Late Show.
The song finds Future Islands' frontman Samuel T. Herring in a typically cryptic mood, singing: "I met the King of Sweden/When I was walking in the headlights/Drowning in a bender/Frozen at a red light."
Next month Future Islands tour the U.K., their first performances in the country since 2018. They will then return to North America in May for a run of shows that includes two nights at Brooklyn Steel in New York City.