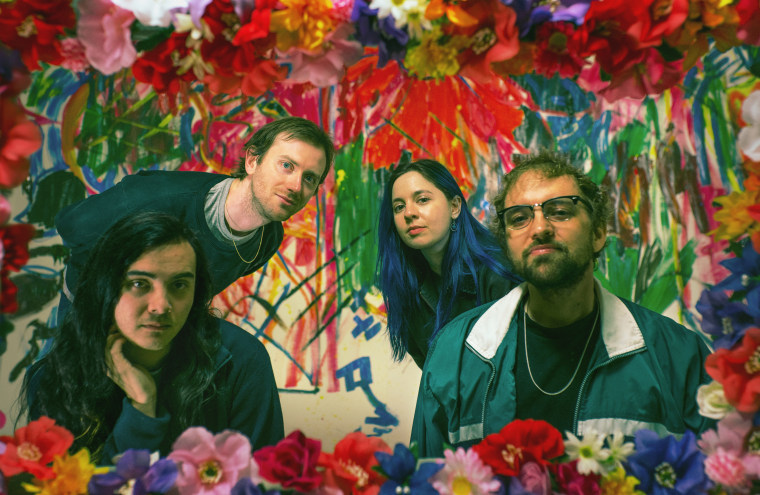 In 2016, Kenny Becker's project GOON shared its debut EP Dust of Punk, premiering one of its tracks on this very website. They emerged as children of grunge through and through, indebted to their forebears with a strong sense of their own individuality. The Happy Omen EP, a string of singles, and 2019's superb album Heaven is Humming all followed. Then, the band dissolved, and Baker was forced to chart a new path as a pandemic loomed.
GOON haven't lost a step on Paint by Numbers, Vol. 1, the group's new five-song EP. Becker and his new bandmates embrace the calmer moments in the band's discography and build on them: Elliot Smith-style melodies weave across songs that explore electronic psychedelia that would make Tobacco smirk ("Siren Rising") and blown-out lo-fi folk production ("Garden of Our Neighbour,") while never failing to take turns just when you've got the song pinned down.
"What I'm after is that sad and comforting feeling," says Becker in a press statement. "The way it is when you're out in nature but you can still hear the highway not far off." Listen to Paint by Numbers, Vol. 1 below.