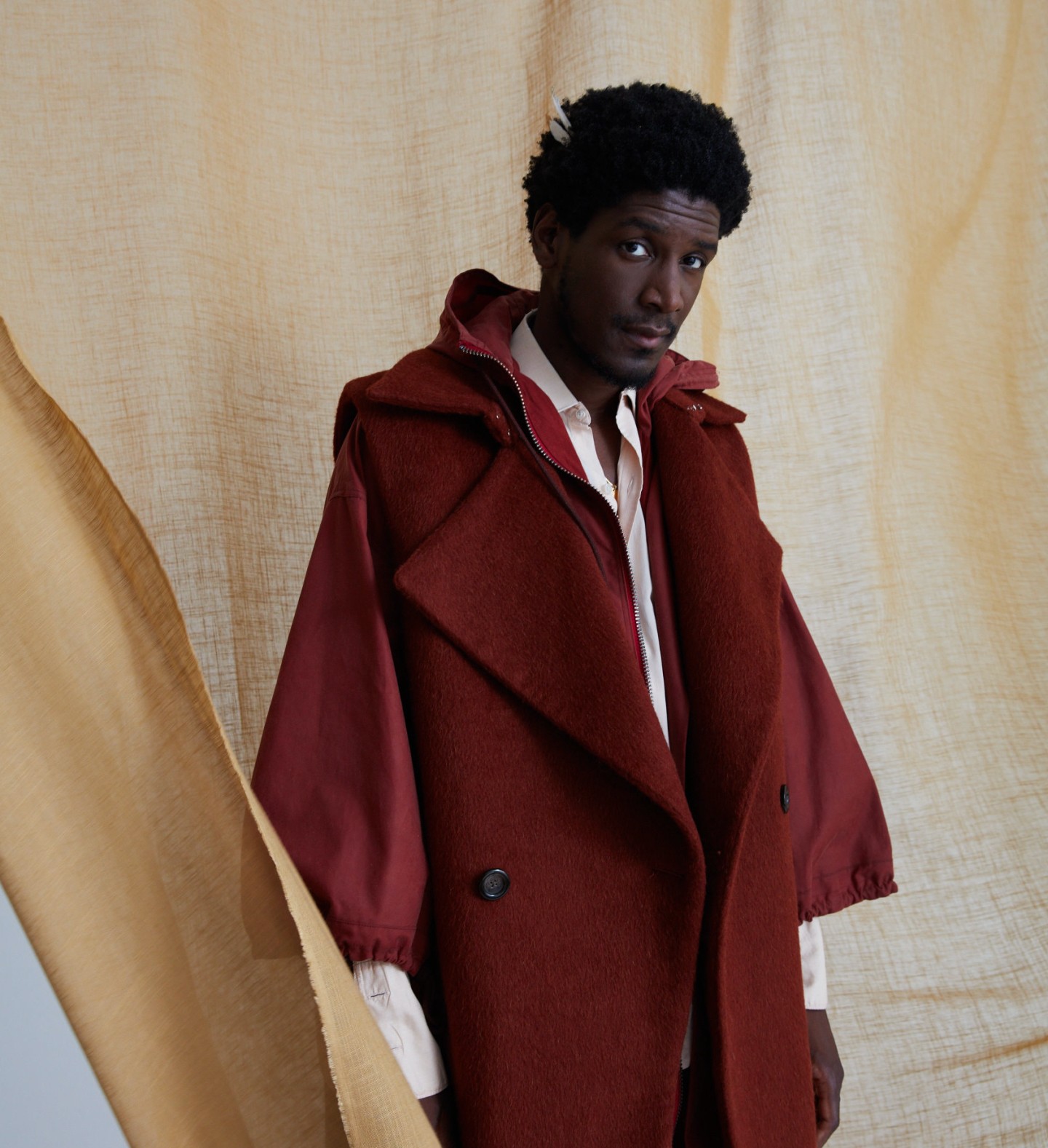 As viewers say goodbye to the hit HBO series Euphoria for another long stretch of time, only some of the show's loose ends have been not-so-neatly tied. Without spoiling the finale, the show does answer some obvious questions: What psychotic retaliation does Nate Jacobs whip up post-Lexi Howard's pointed theatrical debut? Does this final episode make for the worst day in Fezco Hive history? Does Cassie take a shot at backing up her bold claim that she's crazier than Maddy? But it won't be until season three airs in 2024 that the other standout questions – including the ones about a certain suspicious drug dealer with an unsettlingly calm demeanor – get answers. In the meantime, an urgent mystery remains involving the show's composer Labrinth: Where's the score?
There's no set release date for the official album as of yet, but he knows the show's millions of viewers are waiting, however impatiently. "I think the music's become super important, especially after season one," the musician tells The FADER over a Zoom call from his Los Angeles studio. When Labrinth was brought on to craft the season one score by creator Sam Levinson, composer wasn't one of the creative roles he had on his resumé. All he knew was how to make music that felt right to him and conveyed the range of emotions emitting from the show's characters, teenagers navigating a screwed-up world of addiction, deception, and interpersonal turmoil. And that was all it took for the audience to be enthralled by the sounds of Euphoria, latching onto cuts like "Still Don't Know My Name" and "Formula" long after the first season had wrapped.
"I don't let anyone get in the way of it being as natural as possible, so for me, it's not a pop career," Labrinth says. "I just wanna make some shit that makes my head open up or makes my soul leave my body. And if I feel that way, then I hope someone else will." For season two, he elevated the experience with a cameo in episode four – appearing as a nondescript character who comforts Zendaya's Rue through song in a church. He performs the soulful "I'm Tired," written by himself with Zendaya and Levinson, while the misguided lead character falls apart in his arms. It's a stark contrast "Yeh I Fuckin' Did It," a song inspired by the show's spaced-out drug dealing heartthrob Fezco but the British musician looks at it all like musical method acting, merging the complex energies of the characters into euphoric performances.
"That's one thing I definitely respect with Sam – it's all risk," he says of taking advantage of the range made available to him to the fullest extent. "If you're not taking risks then you're not gonna make Euphoria." Below, Labrinth takes The FADER through the prolonged experience of creating the season two soundscape, his creative partnership with Zendaya, joining the series in a fourth-wall-breaking moment, and the massive influx of music he has coming.

The FADER: What was it like going into this season having more of a foundation to build upon than when you were tackling season one of Euphoria as your first composing gig? Did it help to already have a basis laid out?
I kind of like being on a whim. I like that pressure of just not knowing, I think it's more exciting for me. I didn't really feel pressure because you can call me a composer now cause I've composed for a show, but I don't really see myself that way. I just feel like I'm a creative person and I don't limit what I can do. For me, I feel like I'm translating what Sam wants to say, sonically, if that makes sense.
I didn't go to school for this, so for me, it was Sam using me almost like a record shop. He would come and it'd be like, "I feel like we need some soul funk!" And the way I think about music is like that, where he would just come in and it's like he's going through records and he's like, "OK, we need some Al Green-meets-whatever." And I'll be like, "OK, let's go for it." I can't touch those legends, but it will come through me in some way. Then the other way is that me and him would sit down for certain scenes and talk about what the scene needs, or what the character needs, and that would inspire music as well. It was all around the board in terms of how we approach music.
The tone of the last season was captured in the outfits and glittery makeup. It was intense, but it was still fun. This season is so much heavier. How does that shift in intensity and tone play into how you shape the sound of the show?
I think my focus is more on the art of intuition and instinct. It's not necessarily technical and this character needs this, and that needs that. And I think Sam very much championed that approach where he was like, "OK, Lab, I just need you to do Lab." And so that's what I would do, just watch some of the show and then I'd be like, "This is giving me this feeling." So I'd go off and mess around with that. And then Sam would lay some seeds. With this season, it was very much about Rue's redemption and with "I'm Tired," it's her being like, "I don't wanna do this anymore. I don't wanna be that person falling from grace and making so much of a mess." We wanted to write songs and have a score that was like, you're in a pit of hell, but there's hope. That's why the organ being kind of religious and euphoric also in a different way was like we went ahead to the church. That's why a lot of the sounds are very much cathedral organ-style.
I don't think about what scale is going to be where and does it tell the story or anything. My soul says what it needs to say and I just go into that place.
And then you literally went to church with your cameo in episode four. It was so powerful, especially because the season one finale is this grand moment with "All For Us" and Rue is being lifted towards the sky. And now we see her in this church, surrounded by all of these people, and she's literally falling apart in your arms. It's such a contrast. What was it like filming that?
I hadn't performed for a while. I've been in the studio for a long time, so it was definitely at first kind of daunting, but then I was like, zone into what this means for Rue and zone into what the spiritual moment is. For me, I think it was the darkest dawn moment where she needs redemption, she needs to grow from there. And so we wanted to write a song that helped tell that story. But also with performing, I just wanted to make sure I could do my best, especially in front of that crowd, cause my grandad's a reverend – I'm in front of Black church. I won't lie, I was freaked out. But I zoned out of that and I was just like, do you know what? Just be as honest and as pure as you can be for the performance.
And I think it was the right moment, cause me and Z get on really well. Musically, we feel like we're family, we got on like a house on fire and even with writing songs, it's so fluid between us. With us acting together, it didn't feel any different. It feels like my sister and I'm trying to help her out of her hard time. And everyone cried in the room. We were all emotional, it was a really beautiful moment.
You're also the only way we get any type of music out of Zendaya. You posted a muted clip working in the studio together, what has that collaborative process been like?
I think she likes the way I make music. I'm not trying to write the next pop smash. I hear stuff and I just wanna make it. So I think she really enjoyed that I was there. And then on the other side, when she loves something and she wants to do something, she puts her everything into it. You see it while she's acting – especially episode five, she literally went all out. I think working with her feels the same. We just love writing together so much that she would just be like, "Lab! That note, we gotta do that!" And we would be batting ideas between each other.
And also, her trust. If she really respects what you do, she can trust you and not every person, especially in our position, can do that. I have mad respect for the way she can support you, but also trust you at the same time. It was like we had known each other musically forever. And so that's how we write. She will just be like, "Oh, I'm hearing this lyric for this." Then, we go off and zone out into music. And that's not always the case, even with artists that are constantly recording music. It was nice to have that kind of partnership.
Do you think about the longevity of this music in relation to the characters? We hear "Nate Growing Up" the first time we see him in this season and there are these changing complexities of the characters almost in tandem with this musical journey that they're also going on.
Yeah. I didn't know what the music was gonna be for anyone. I just know how I make music, that's what I hear when I see these characters. We noticed that a lot of people are not over the first season's music. I made new stuff for most of the show, but it just felt right. And I think Sam was just like, "This is him. This song is him." With that record, I don't know, I just go somewhere else and that's why I call it the art of intuition and instinct, because it's not technical for me when I write music. I don't think about what scale is going to be where and does it tell the story or anything. My soul says what it needs to say and I just go into that place.
That's how I write songs and write music. And that's literally what "Nate Growing Up" was. It was like, what if we had flamenco guitar in the middle of the song? And then had some flashboards and vocals that kind of sound like a gospel choir, but Kanye recorded them and shit. I would just think like that with music, like all these characters are in the room and they're all talking to each other.
I remember you once mentioning using your voice as an instrument when making the score so it's not just all abstract and instrumental. It gets really intense on "Yeh I Fuckin' Did It." What was that one about?
"Yeh I Fuckin Did It" came years before this season because I was writing for Fez. I was thinking of Fez selling drugs and the hardness of the environment that he's in. I wanted to make a record that felt like that and he's like, "I'm winning." That energy inspired me to write that record. And also, based off of the energy, I get to be a character. Just like everyone's saying the music feels like a character in the show, for me the music is like me method acting as a musician. I get to be Drake or Kanye or Lil Wayne on a record just for fun. People wouldn't call me a rapper, but I'm just like, yeah, for this show I can be. That's literally what is exciting about this show. Anything goes and I could go there if I wanted to. And it's kind of like Hans Zimmer halfway through the show being like, I'm just gonna bust a verse.

How do you leverage this shift from Euphoria mode into your own album?
I don't think about it. I just make music, literally. I think I simplified my life down to being like, just make music. The rest is just stuff. I think my music is my offering as a human being while I'm here. And when my soul leaves this planet, that's all I've got to leave. I'm just focused on that. The same with my album, that's gonna come and the soundtrack, all the stuff that's coming, there's a lot of music coming. It's a pit of music coming, which I'm really excited about as well. And there's just no holds barred. I feel like Euphoria has allowed me to be whatever I want to be. And I want to do that and share that with people through the show and personally. With season three, we haven't spoken about it yet. So I know there's a season three, but you know, I need to sleep after this. This season was crazy.