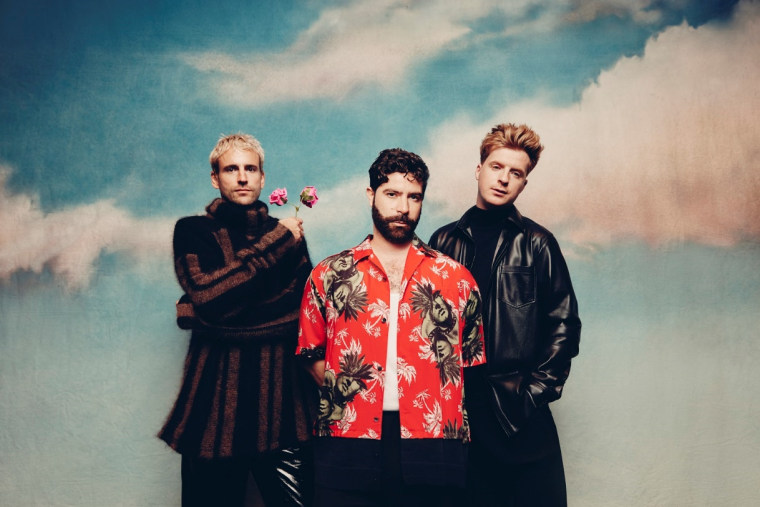 Foals have announced details of a new album. The U.K. band will release Life Is Yours on June 17 via Warner Records. The album is the follow-up to 2019's Everything Not Saved Will Be Lost, which was released in two parts, and features the singles "Wake Me Up" and "2am." The band shared a video for the latter last week after wrapping up filming in Kyiv, Ukraine prior to the Russian invasion of the eastern European country. Check that out below.
Life Is Yours is the first Foals album since the departure of synth player Edwin Congreave in 2021. Bassist Walter Gervers left the band in 2018 prior to the making of Everything Not Saved Will Be Lost. Producers on the album include John Hill (Portugal The Man, Florence + The Machine) and Dan Carey (Tame Impala, Fontaines D.C.), plus Miles James and A.K. Paul.
Speaking in a statement, frontman Yannis Philippakis says, "I feel that with Everything Not Saved… we touched upon all of the facets of our sound up until that point. This time we wanted to find a new way to express ourselves. We wanted to refocus and do something that shared a DNA throughout the songs: a physicality, a danceability, and with energy and joyousness. It's definitely the poppiest record we've ever made."
Life Is Yours:
"Life Is Yours"
"Wake Me Up"
"2am"
"2001"
"(summer sky)"
"Flutter"
"Looking High"
"Under the Radar"
"Crest of the Wave"
"The Sound"
"Wild Green"