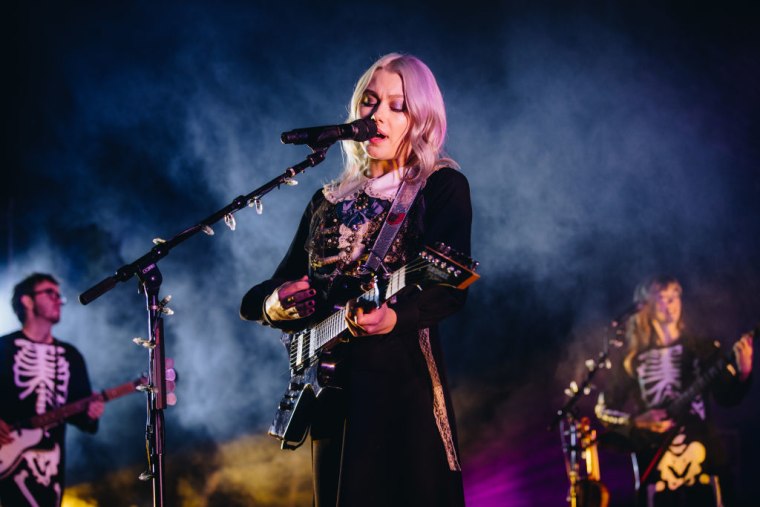 Phoebe Bridgers is turning her hand to being a DJ. Saddest Factory Radio will launch on SiriusXM on Thursday, March 3 at 6 p.m. eastern and will feature conversations with artists signed to her label of the same name. Future episodes will air on the first Thursday of each month.
"My favorite way to consume music is incidentally — something playing in the grocery store, an opening band I've never heard, a college radio station while trying to find signal on a road trip," Bridgers told Rolling Stone in a statement. "I hope I can offer something like that to people who tune in."
Saddest Factory is an imprint of Dead Oceans and began in October 2020. It currently features MUNA, Claud, Sloppy Jane, and Charlie Hickey on its roster.
Last month Bridgers issued an in-court response to the defamation suit filed against her by Chris Nelson, a studio owner she has accused of being abusive and violent. Nelson denies all allegations. Bridgers' last album, Punisher, was released in 2020.