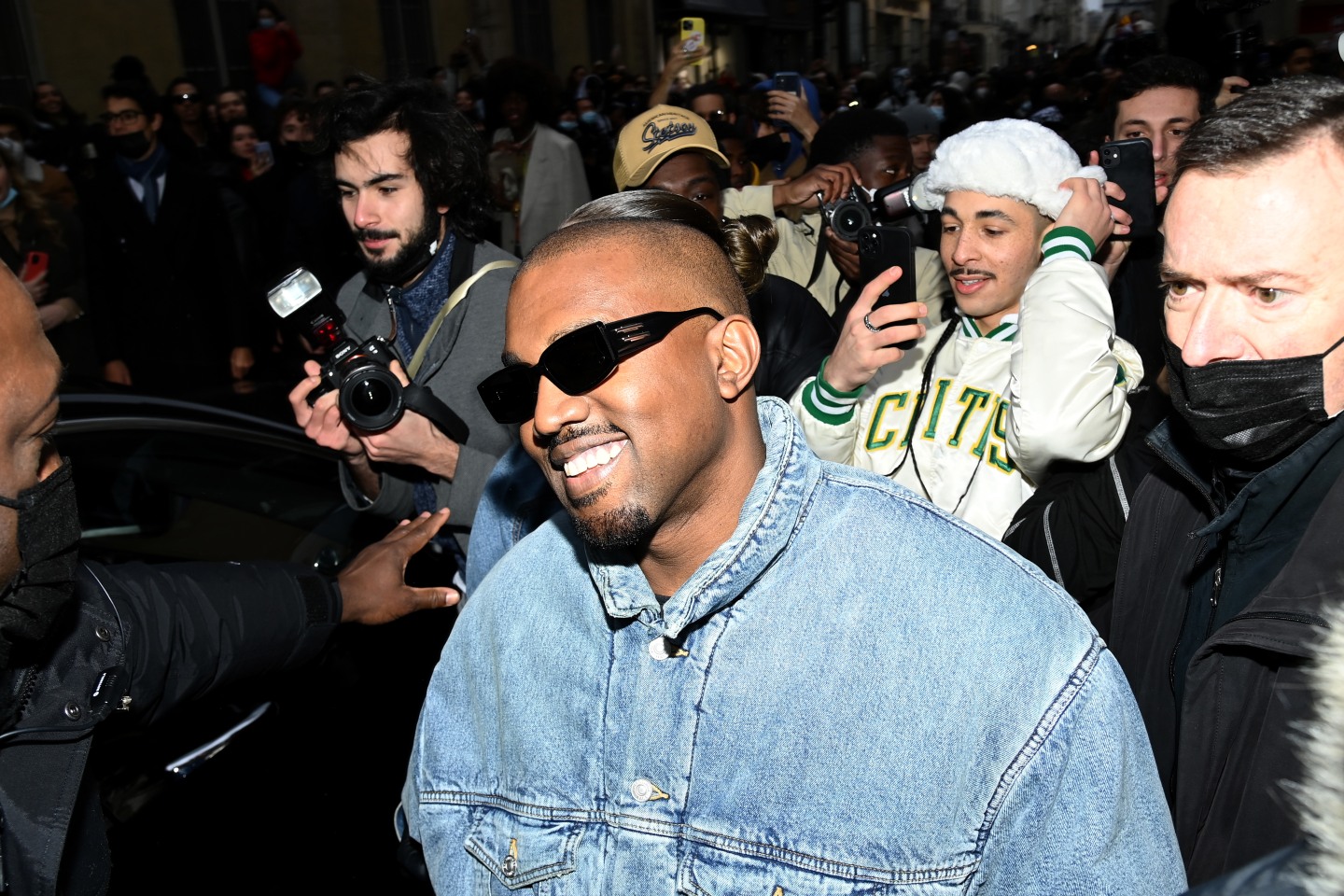 If Donda represented Kanye West leaving conventional albums in the dust, Donda 2 was him stomping on their remains in his rubber boots. West shook the music industry when he revealed that Donda 2 would only be released on his Stem Player, a proprietary device capable of isolating different musical elements of songs uploaded into it, available on his website for $200. "Today artists get just 12% of the money the industry makes," West wrote in his announcement. "It's time to free music from this oppressive system." West's attachment to populist politics makes it wise to question the sincerity of his altruism, but it would be foolish to question his ambition. So it's fair to ask: Could the Stem Player end up empowering artists with smaller profiles than Kanye West's?
Tristan Perich is someone who's interested to see how it plays out. Perich is a musician, a graduate of Columbia University in music, math, and computer science, and the co-founder, along with Lesley Flanigan, of Physical Editions, a label specializing in releasing music as expressive hardware. His first "circuit album," 2004's 1-Bit Music, used a microchip to create intense, chiptune-adjacent melodies with the flip of the switch. Its 2009 follow-up 1-Bit Symphony built on the same hardware principles and added an expansiveness suggested by the title (both projects were initially released via Cantaloupe Music and later re-released on Physical Editions). Noise Patterns, shared in 2016, was a circuit board presented as a matte-black square reminiscent of a floppy disk, and offered hazy, percussive electronic rhythms fitting for its appearance. Grayson Haver Currin, reviewing Noise Patterns for Pitchfork, praised how Perich "used very small objects to pose very big questions about art, how it's made, and how it's perceived."

Over the phone, Perich stresses that the $30 devices are not playing pre-recorded music, but creating it. "1-Bit Music was when I first had the idea that the album could be a piece of hardware that contained the music, but more importantly, it is the music," he says. "It's actually synthesizing the sound in real-time as you're listening to it."
The devices created by Physical Editions may not appear to have much in common with the Stem Player – it's basically a mixing board for digital copies of songs – but its capacity for engaging the listeners in new ways makes the device, at least philosophically, a distant relative to Perich's creations. By barring Donda 2 from streaming, West made any engagement with the music (such as, say, a SoundCloud playlist of pirated Donda 2 songs) feel, at best, incomplete. The biggest accomplishment of Donda 2 and the Stem Player goes beyond album sales or even the music itself: it has brought the question of redefining how an album is consumed, something Physical Editions has worked on for over a decade, to a wide audience.
To state the obvious, it's near impossible for most musicians to have an album release as vast as that of Donda 2 and the Stem Player. Logistically and financially, most artists can't design and manufacture tens of thousands of copies of a high-tech, custom-made device. In Perich's case, the kind of music he creates aligns with the manageable manufacturing costs of the Physical Editions hardware. "I happen to work with very, very primitive electronics," Perich says. "I don't need a lot of the components that go into a normal music player." That means you probably won't hear your favorite chart-toppers performed in real-time on devices like the ones made by Physical Editions anytime soon.
Still, the MRC's 2021 Year-End Data Report paints the picture of a favorable climate to restart the conversation of redefining what albums can be. Album sales in the United States rose by 11% in 2021 for the first time in nearly a decade, partially driven by a resurgence in the physical format. Vinyl sales jumped over 50% and purchases of CDs were up for the first time since 2004, with the still-dominant streaming realm posting a 10% increase in streams of albums. The stats combine to a not-insignificant data point suggesting that the annual proclamations of the album's demise may have been premature as well as the potential for a consumer base interested in trying different things.
"I like the idea of inviting people into that creative process because it breaks down this conception of music that's this polished end product that you play on Spotify or whatever."
Just after releasing The Life of Pablo in 2016, West tweeted that the album "is a living breathing changing creative expression" before making several substantial changes to the music — and becoming the first pop superstar to do so. West would also take a scalpel to his 2020 album Donda after its release, fileting features and tweaking different musical elements. Donda 2 leans heavily into this mutable view of music – most of West's verses are unfinished – while merging it with language of tech: the version of the album released just after the Miami concert is dubbed "V2.22.22 Miami." This approach resonates with Perich, who hopes it could lead to a different kind of music listener. "I like the idea of inviting people into that creative process," Perich says, "because it breaks down this conception of music that's this polished end product that you play on Spotify or whatever."
Having said that, Perich is keen to give listeners the option to hear his music any way they can. Unlike Donda 2, each of the Physical Editions releases are available on the big streaming platforms. "I don't want to tell people how to listen to the music," Perich says. "Alternatives are empowering, but I also think that streaming music is here to stay. I'd rather see a viable competitor to the big streaming services because I feel like there's a lot of room for innovation there, and a lot to be done." It's less a contradiction than a hopeful gesture, meeting unfamiliar listeners where they are in an attempt to encourage the eventual embrace of his work's "more meaningful" embodiment.
The biggest threat to the Stem Player could be, perhaps unsurprisingly, Kanye West. His initial statement painting the device as nothing less than a revolution was straight from the handbook of his idol Steve Jobs, and it's something Perich has seen before. "If you think too much about a new format or whatever that you're creating, you're probably over-controlling it," he says. The rewarding part, he says, begins when creators and consumers let go of their preconceived notions. "I don't think anybody should be surprised if it performs differently," he says. "Hopefully, people find other uses for it that weren't even intentional. The best new media formats are ones that people can do things that were unexpected with."
If expectations aren't properly managed and a device's ultimate function is viewed with rigidity, Perich says that can extinguish potentially exciting futures. "I went to a grad school program that was originally about exploring technology as a medium," he says, "and too often there's this expectation that you might've stumbled upon the next best thing. I think that takes away from a lot of the creative exploration of it, and when something is set up to have to succeed to exist, and when it fails, it fails completely, and you don't have any of that left over."
It's far too early to determine what the Stem Player's impact will be, though even if it doesn't end up changing the music industry or empowering its musicians, it could still have a vital, yet unrealized function that shifts things in a positive direction. For Perich and Physical Editions, curiosity is what matters the most. "There's a playfulness when thinking about hardware, and thinking about how we listen to music,'' he says of his label. "That leads to us thinking about what music is. It doesn't need to just be a linear thing that has a start point and an endpoint like a normal recording."