New PC Music compilation featuring Charli XCX, Clairo, Caroline Polachek due in May
PC Music, Vol. 3 features new music from the London-based label.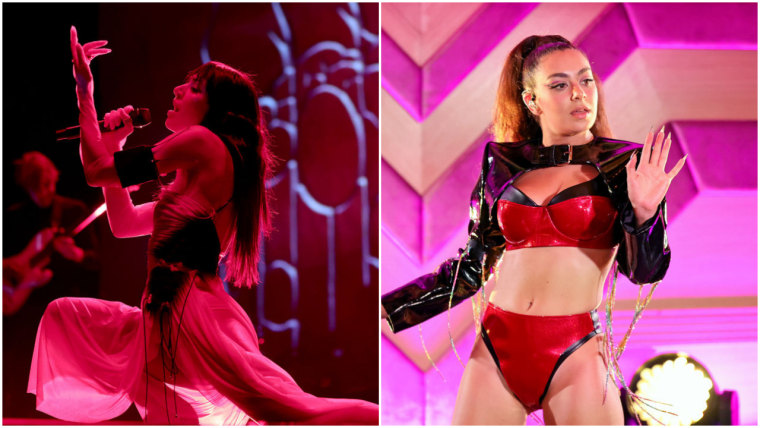 PC Music has confirmed details of a new compilation album. PC Music, Vol. 3 features guests including Charli XCX, Caroline Polachek, Clairo, and Oklou alongside names from the label roster including A. G. Cook, Hannah Diamond, felicita, umru, and Danny L Harle.
The album, due May 13, also features three mystery tracks, the identity of which will be announced in the run-up to the album release. Check out the full tracklist and an album trailer below. The album follows PC Music, Vol. 2, released in 2016.
In addition to the upcoming compilation, PC Music has also announced a takeover of the newly re-opened London venue KOKO on June 15. The show will be the label's biggest flagship event to date with tickets available from March 11.
PC Music, Vol. 3:
EASYFUN, "Be Your USA"
Hannah Diamond, "Invisible"
Tommy Cash, "Pussy Money Weed"
felicita, "marzipan" (feat. Caroline Polachek)
Danny L Harle, "Blue Angel" (feat. Clairo)
umru & Laura Les, "popular"
Lil Data, "Burnnn"
Planet 1999, "Party"
Namasenda, "Dare (AM)"
A. G. Cook, "Lifeline"
A. G. Cook, "Xcxoplex" (with Charli XCX)
Namasenda, "☆" (feat. Oklou)
caro♡, "over u"
Hyd, "Skin 2 Skin"
umru feat. Tommy Cash & 645AR, "check1"
Ö, "Good Things on the Way"
???????
???????
Hannah Diamond, "Staring At The Ceiling"
???????