Girl Talk, Wiz Khalifa, Big K.R.I.T., and Smoke DZA have announced a new collaborative album. Full Court Press, Gregg Gillis' first full-length as Girl Talk since 2010's All Day, arrives April 8 via Asylum/Taylor Gang. Today, they've shared the album's soul-sampling lead single, "Put You On."
The group began working on Full Court Press in 2017 while Gillis was individually collaborating with the three rappers. After seeing how well they worked with each other on a few songs, Gillis brought them all together for a multi-day studio session.
"Wiz, K.R.I.T., and DZA all have very different styles," Gillis said in a press release. "As a fan of each of them, I wanted to capture what it is that draws me to their music. It's like with my previous albums, I'm trying to take pieces of all my favorite elements and then recontextualize it into something new."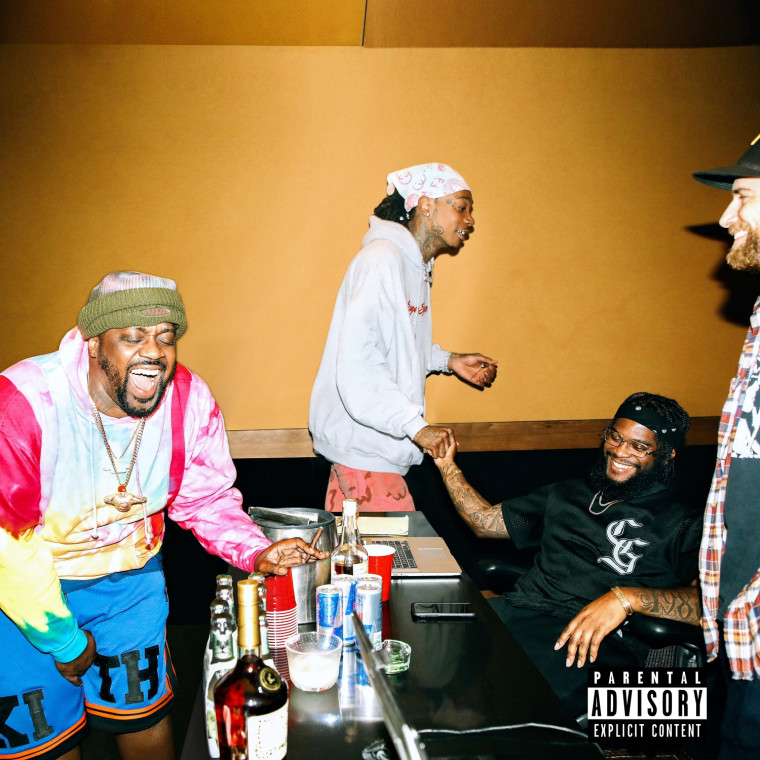 Full Court Press tracklist
1. Wiz Khalifa, Smoke DZA, Girl Talk - "Mind Blown"
2. Wiz Khalifa, Big K.R.I.T., Smoke DZA, Girl Talk - "Put You On"
3. Smoke DZA, Girl Talk - "Season"
4. Big K.R.I.T., Wiz Khalifa, Girl Talk - "How The Story Goes"
5. Wiz Khalifa, Smoke DZA, Big K.R.I.T., Girl Talk - "No Singles"
6. Wiz Khalifa, Girl Talk - "Ready For Love"
7. Big K.R.I.T., Smoke DZA, Girl Talk - "Revenge Of The Cool"
8. Wiz Khalifa, Big K.R.I.T., Smoke DZA, Girl Talk - "Ain't No Fun"
9. Big K.R.I.T., Girl Talk - "Fly The Coop"
10. Big K.R.I.T., Smoke DZA, Wiz Khalifa, Girl Talk - "Everyday" ft. Curren$y